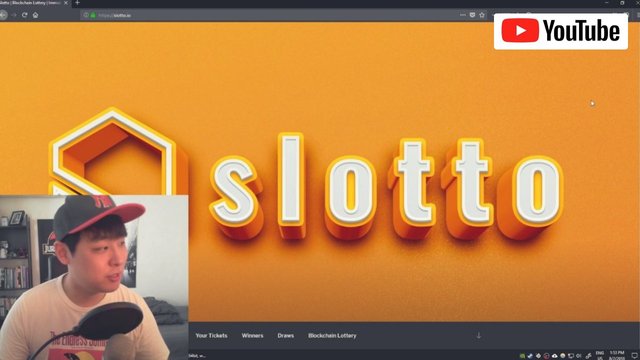 Visit slotto.io | Win 100+ steem
I tried to make it as simple as possible. Everything on the webpage should be self-explanatory. Please let me know if anything is confusing.
Here's a video on how you can buy a ticket.
---
How does it work?
Every hour, 3 random numbers are generated and recorded on the steem blockchain. If you have a matching ticket, you win. Winner takes all.
Prizes are sent to winners automatically, so you don't really have to do anything. On the webpage you can check your tickets, winners, and draws. Code is available at github.
---
Why did I build it?
There's been many attempts to build lottery on steem. I don't like any of them. Lottery shouldn't be based on votes or comments. You should be able to purchase tickets that are verified on the steem blockchain.
If you remember some of my older posts, you might remember I talked about making my apps/games. Slotto is one of them, and it's the simplest game possible. I plan to make more complex ones in the future. Eventually I might end up with an action/arcade game integrated with steem. It's been a good learning experience.
---
I'll talk about more details in my future videos. Thanks.