The Ace Combat Game Series - Quick Overview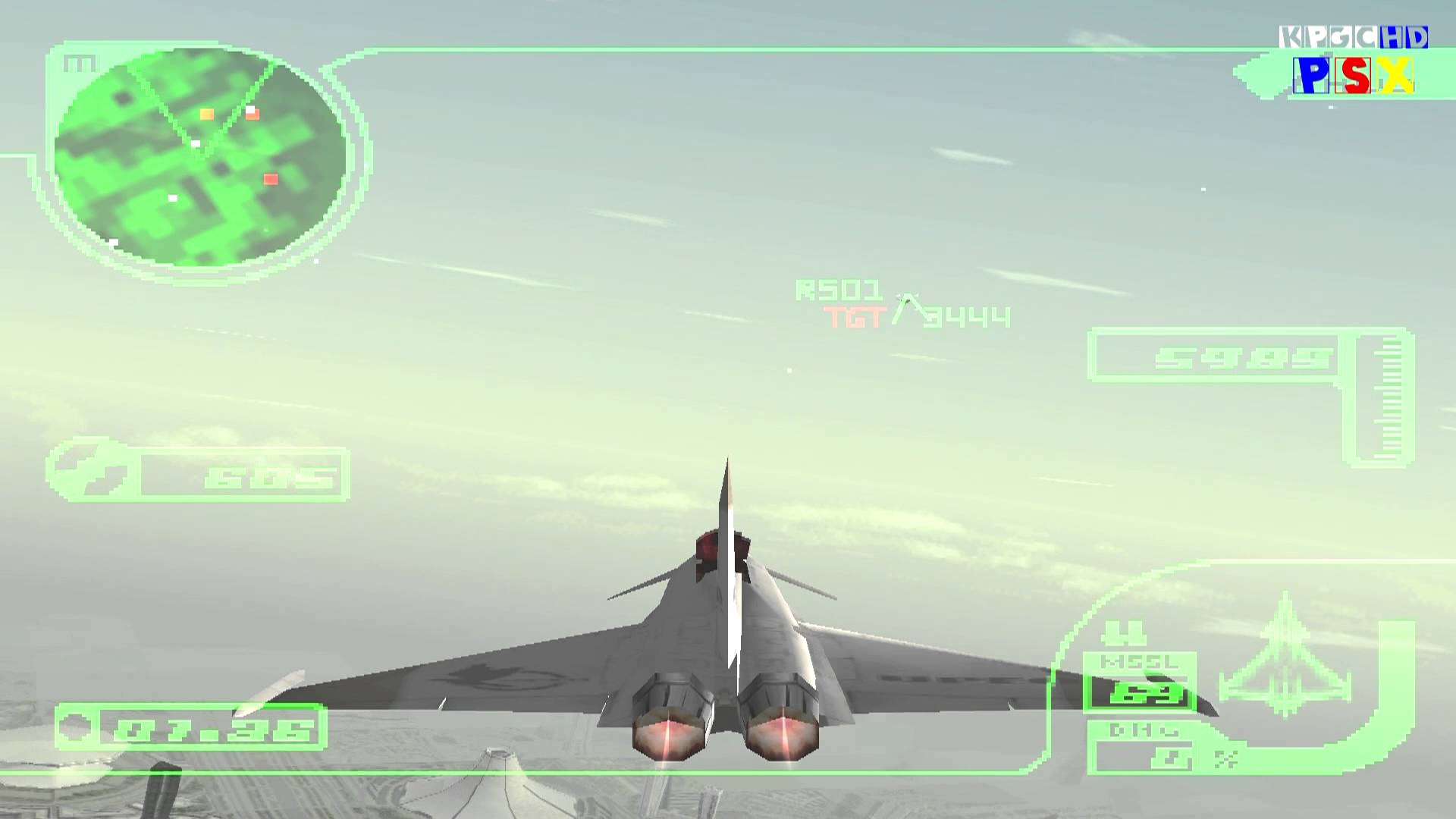 Games in which the main objective is killing enemy planes and doing stealth mission. The stories are about conflicts between nations and between corporations. They also offer the player to make decisions that take the stories in different directions.
Ace Combat 3 Electrosphere has a story set in the future and it's about a corporation that has created dangerous futuristic planes and it needs to be stopped.
The locations are different, they can be skies over cities, mountains, destroyers in seas and many other locations. The protagonists are sent on missions which can include taking off or landing. They can fly alone or in a squadron with other planes. Before a mission, often times the player can select between 2 or more types of planes.
There are also different kinds of weapons like air-to-air or air-to-ground missiles and different calibers of machine guns. The protagonists sometimes need to make a choice that will take the story in different directions.
The Combat in Ace Combat
The enemy planes can be killed with missiles or machine guns. When the player fires missiles at them, they can do maneuvers in the air to avoid them. The player can also do the same when the enemies try to kill him which makes the game very interesting and tense. The planes chase each other in the skies and they try to outmaneuver their enemies.
The stories are motivating and if the players want to fly more instead of doing the main missions, they can do that by avoiding the enemies because most of the missions aren't restricted by time. The players can also control the speed of the planes and at higher speeds, they can see realistically looking effects.
There are also missions in which the protagonists need to destroy ground targets. They can be defended by enemy planes or anti-air turrets.
If you want to read more, then visit this link: https://en.wikipedia.org/wiki/Ace_Combat