Gaamit #4 - Updates

Hi Everyone!
We proudly announce that the core features of Gaamit are almost completed, and we're about to sign our first beta testers in :)
Integration with Steemit blockchain has been accomplished with steemjs, even if the documentation still needs work. Perhaps we'll help improving it as Gaamit development moves on.
For those who are interested in following the development, we moved the code on our company repo here (frontend) and here (backend).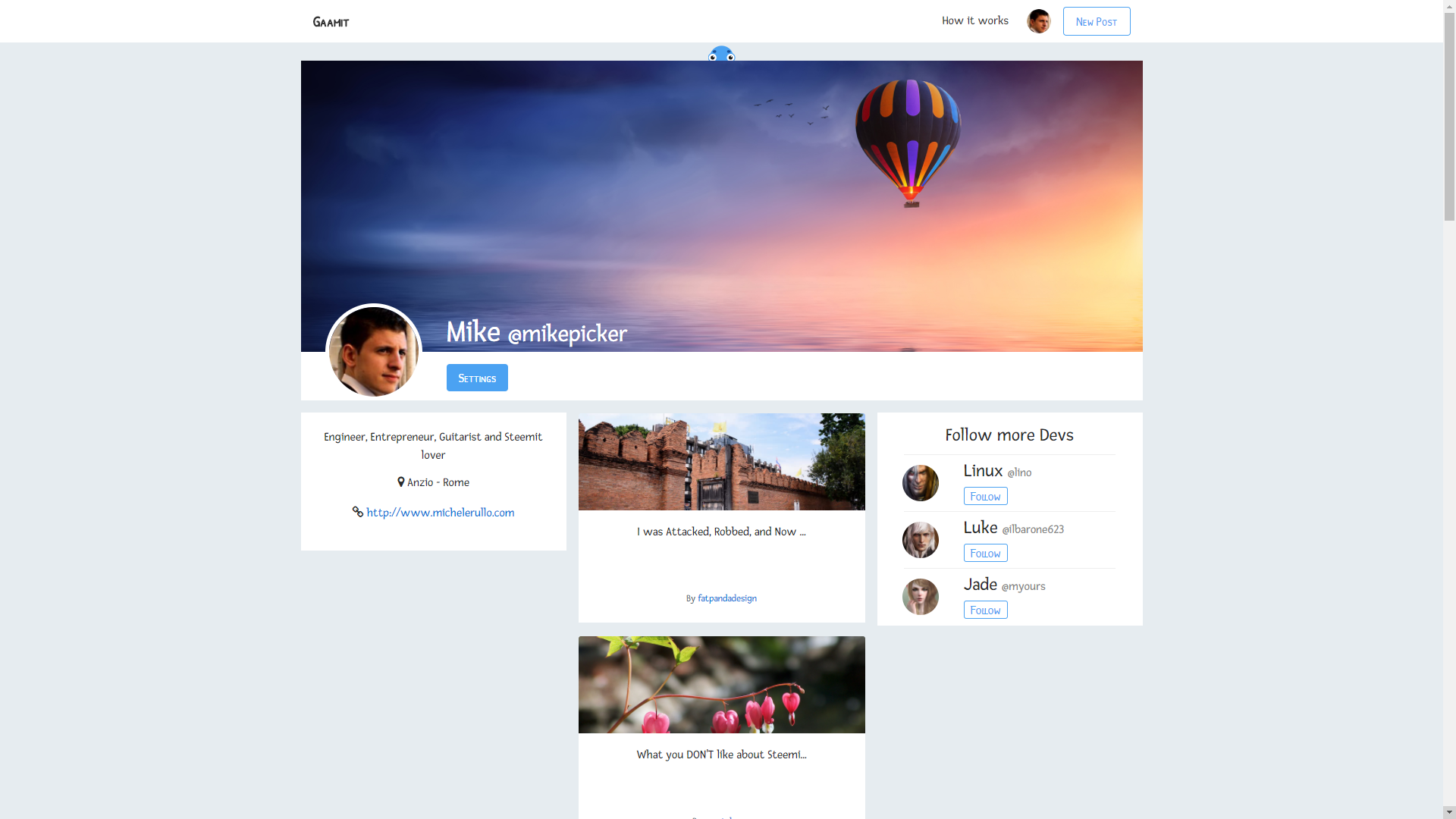 If you want to join the beta just reply here :)
Thank you for reading and don't forget to follow and upvote!
---

Made by two Italian guys with 💖

---