Parallel Drive - Godot Wild Jam 11 submission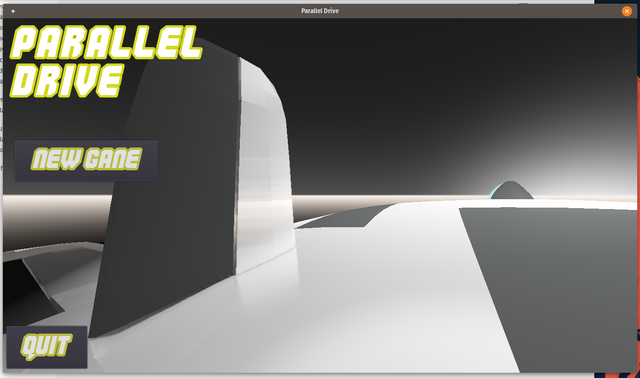 For the last eight days, for about 4 hours a day I have been participating in the "Godot Wild Jam #11" a monthly game jam on Itch.io which serves as a fun way to hone your skills in Godot as well as giving the developers real world test cases for the software. I posted the beginnings of my submission here.
Like most projects I let a simple concept run away with me and ended up creating something that was far more complex than I originally intended. This over reach cost me valuable time in the project and left the game in an unfinished state at yesterdays deadline. However, enough of the game works for people to see where the project is going.
Concepts and Screen Shots
The game takes place in a already conquered earth, cities have been laid to waste and most people are in hiding. However, a new fighter has been created using recovered alien technology from the invaders that allows the user to jump from dimension to dimension and more importantly allows the subjugated people of earth a chance to fight back.
Below are some of the screenshots from the game as it stands.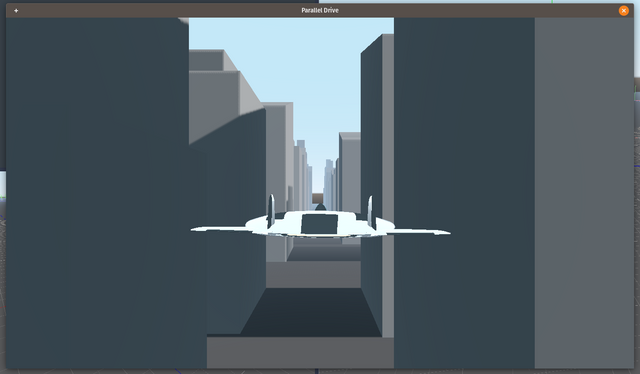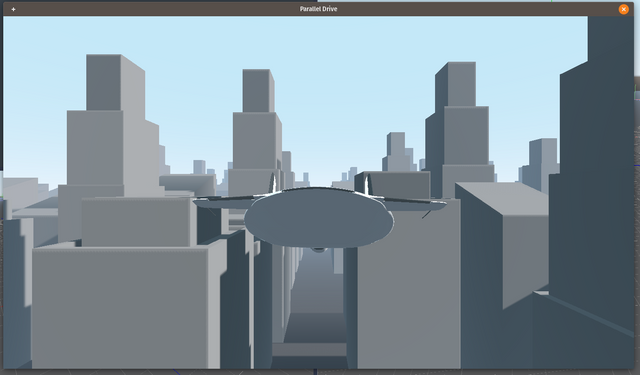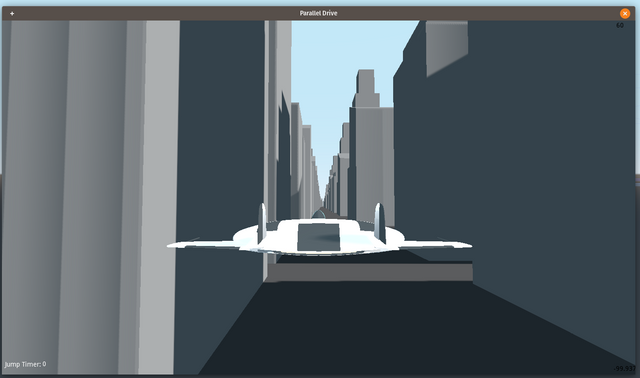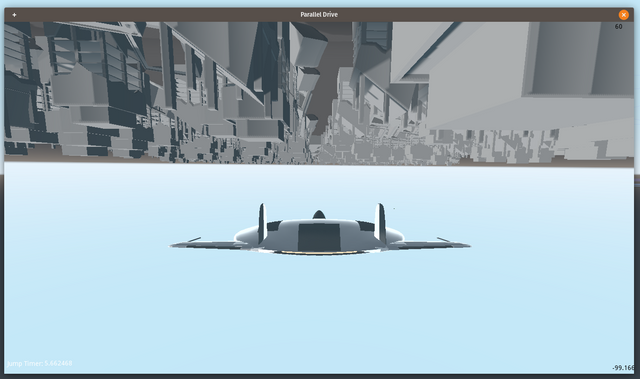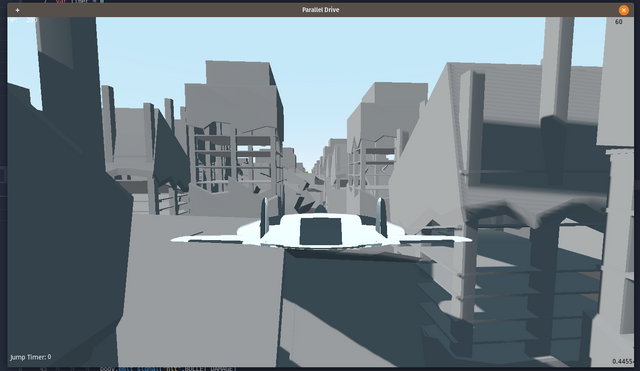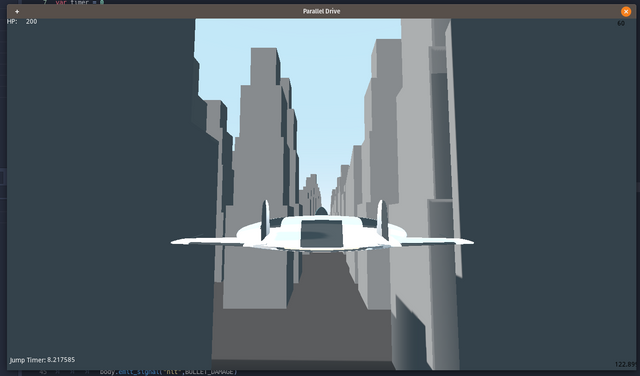 As you can see it the images there are two versions of the city which you can jump back and forth between to fly through its streets and avoid dangers. There needs to be more building variations and a few dynamic events added, but it does an okay job presenting the idea.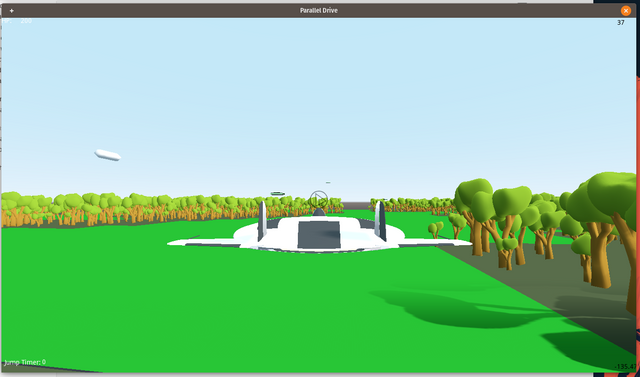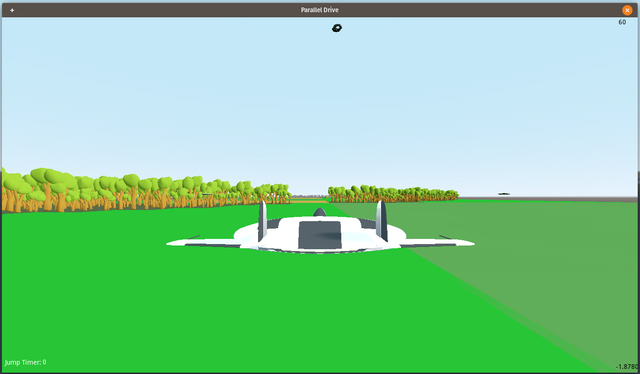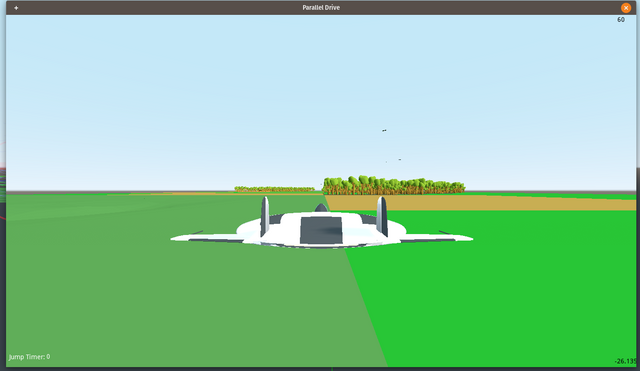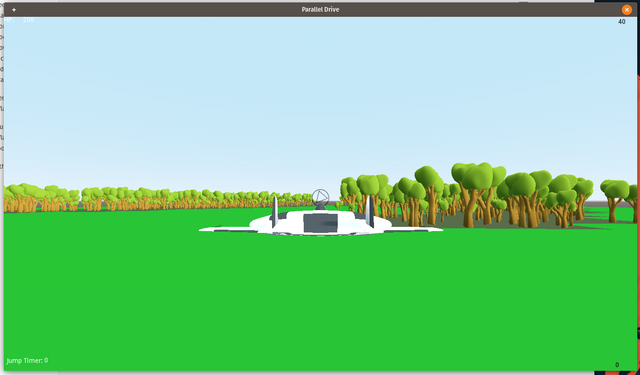 Technically speaking my favorite part of the project is that the land is randomly generated based on various easy to understand criteria. Currently I only have the trees modeled but grasses, houses, and other landmarks will be added procedural-ly giving each level, and each play through of the same level a fresh "new" feeling even if other aspects are the same.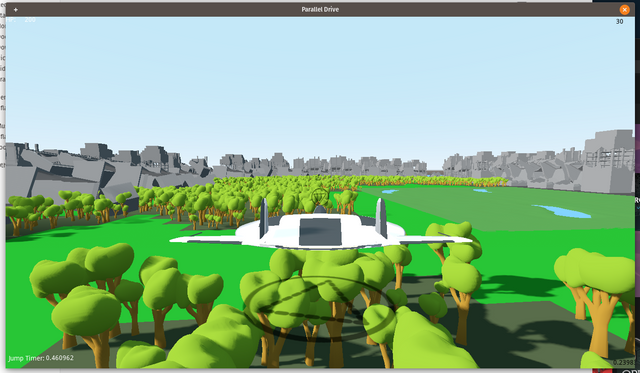 9 Days later
The things I've developed in Parallel Drive will be added to Allonian Seed where applicable. It goes without saying that I have been slow in developing A.S. the last month in a half and having a set deadline was a real boon to remind me how much I enjoy game development even if there is no financial gain. I'm not sure if I will continue working on this project as it was just an excuse to get back into it.
The only downside to the project and the lack of time I had to work on it was that I didn't get around to creating a boss fight, which would have really set off the entire project. I did however get the "arena" ready for the fight.
So I'll just leave this for public debate. Should I continue working on it? What do you think of the progress?