Vitebsk vs Slavia Mozyr - Belarusian PL (Predict & Win)

Vitebsk and Slavia Mozyr are scheduled to play a Belarusian Premier League match on 2020-05-03 at 13:00 UTC. Although these teams are on opposite ends of the league table, a victory for Slavia Mozyr would put them level with Vitebsk on points for the year. Vitebsk have shown signs of strength this year, drawing 1-1 with league leader Slutsk, and are only one victory away from tying 1st place points. Slavia Mozyr have not recently tasted the type of success they had in the early 2000s when they won the league championship and made the 2nd round of UEFA Champions League qualifying, but they were able to defeat Vitebsk the last time these teams played in December.
---
2020 Belarusian Premier League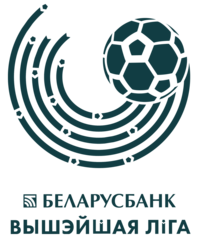 A total of 16 teams compete for a Champions League qualifying round.
Standings
| | 5 | Vitebsk |
| --- | --- | --- |
| | 13 | Slavia Mozyr |
Images linked from wikipedia.org under fair use guidelines.
---
Which team will seize the day and score a victory?