Dinamo Minsk vs Dynamo Brest - Belarusian PL (Predict & Win)

Dinamo Minsk and Dynamo Brest are scheduled to play a Belarusian Premier League match on 2020-05-10 at 17:00 UTC. Dynamo Brest won this league for the first time last year, but Dinamo Minsk have won more accolades overall with seven 1st place finishes. These teams have a similar ranking and they both earned 3 wins and a +2 goal differential so far this season, but a draw is no guarantee as they recorded only one tie over 14 total games played. A loss could drop either team into qualification for relegation playoffs, depending on other results. The last time these sides played each other Dynamo Brest won 3-1.
---
2020 Belarusian Premier League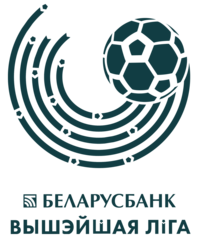 A total of 16 teams compete for a Champions League qualifying round.
Standings
| | 11 | Dynamo Brest |
| --- | --- | --- |
| | 13 | Dinamo Minsk |
Images linked from wikipedia.org under fair use guidelines.
---
Which team will seize the day and score a victory?