Take a chance. Win some Steem.
---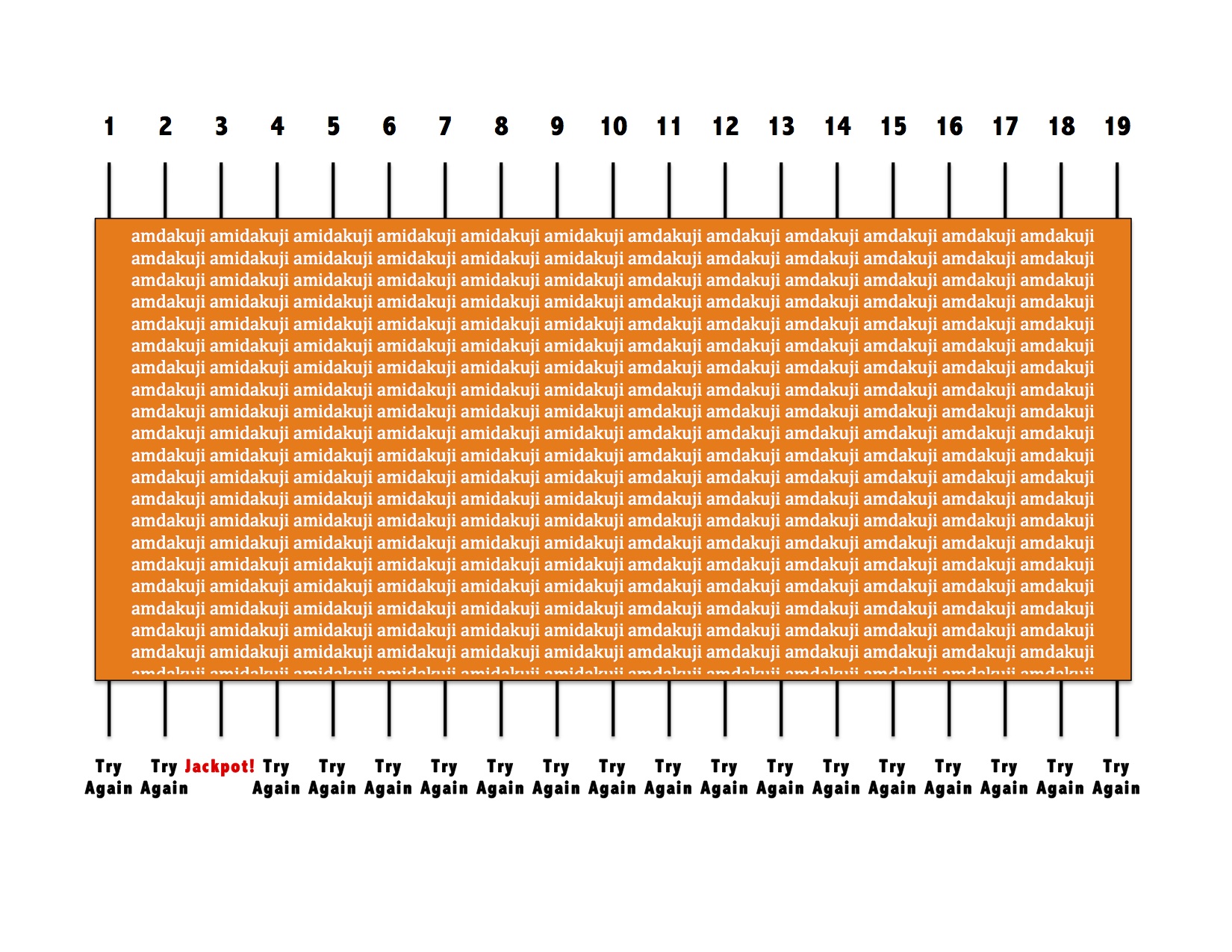 ---
First of all, I would like to apologize for posting this week's Amidakuji a day late. With it being Obon season in Japan and the kids being home for summer vacation, my writing and computer time has been cut very short. To everyone who plays this Amidakuji on a regular basis, I apologize for the inconvenience.
Secondly, I would just like to remind you all that there wasn't a winner for my last Amidakuji, which means that the jackpot for this week's Amidakuji will begin at 7.537 SBD and 5.625 Steem. Where it goes from there is up to all of you. Best of luck!
---
Which line will you choose?
Here's how to play:
Choose a numbered line.
Write the number of that line in the comments below.
If the line you have chosen connects to one of the three jackpots, you will win all, or a portion, of this post's payout.
---
Note: If there is only one winner, that winner will receive the entire payout of this post. If there is more than one winner, this post's payout will be divided evenly amongst all of the winners. If there are no winners, the jackpot will be carried over to the next Amidakuji, which will be posted in two weeks.
---
For more information on how an Amidakuji works, please refer to this post, Amidakuji.
---
If you'd like to see a bigger jackpot, don't forget to increase the power of your vote. All of that voting power will be paid forward to a few lucky Steemians, so feel free to vote full power.