It's that time of the week again. I hope you're ready!
As always, one of these lines connects to the jackpot. If you can guess which one it is, you'll win some, or maybe even all of the payout from this post.
---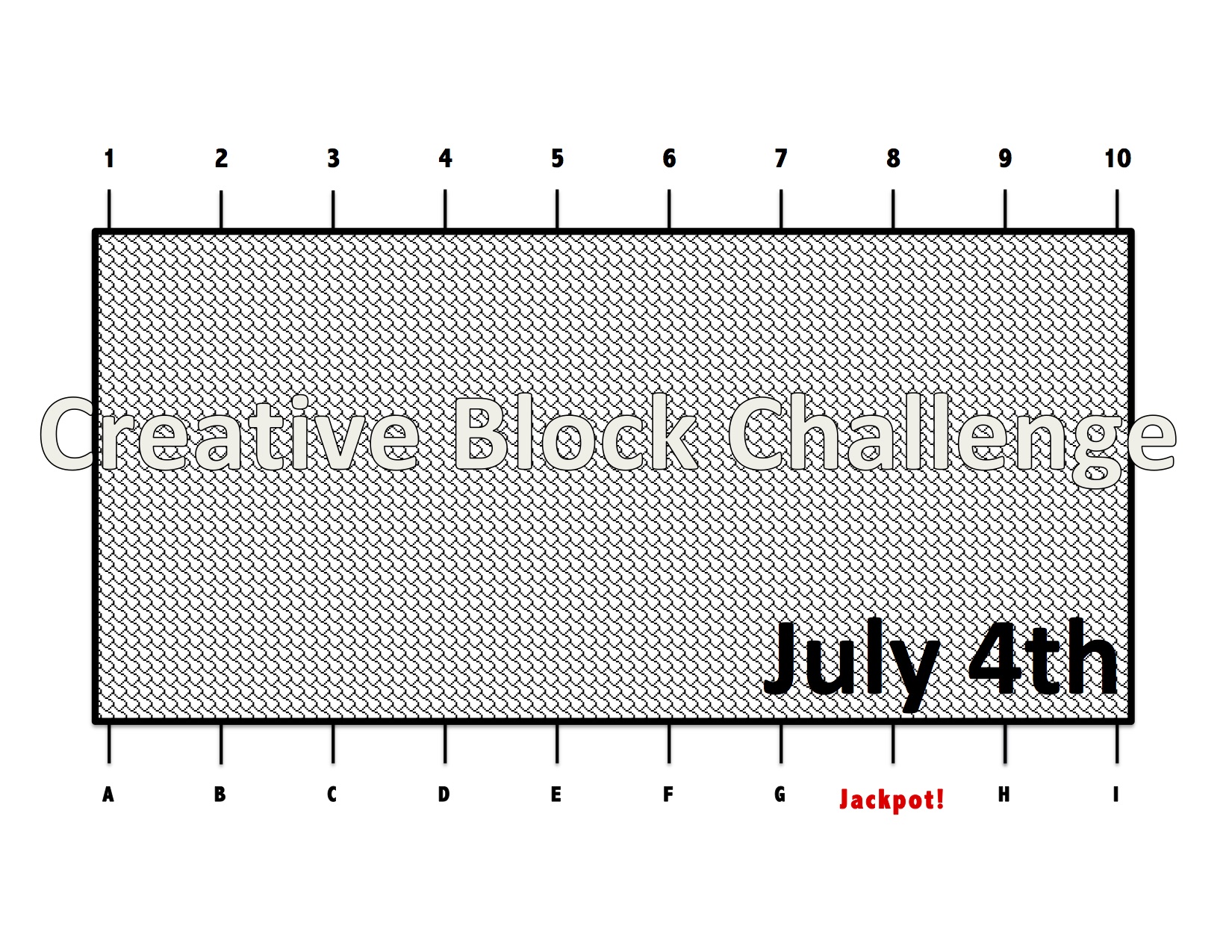 ---
For those of you who have played before, thank you for coming back! This week's Amidakuji has a theme and an optional twist. For more details, keep reading.
---
In an attempt to give this game a little more value, I have decided to tackle an issue that all of us face from time to time, Creative Block and Writer's Block.
On a platform like Steemit, all of us are striving to keep our creative energies high so that we can continually produce good content. Occasionally, though, we find ourselves a little short of ideas, inspiration, and motivation. If you are an artist or a writer and are looking for some new material or ideas, this week's Amidakuji might be just what you need.
---
In addition to having one line that connects to the jackpot, all of the numbered lines at the top of this week's Amidakuji connect to a lettered line at the bottom. Each of these letters represents a different task that is meant to help stimulate your creative energies. These tasks will be revealed next week along with the Amidakuji winners. Whether you fulfill the task you have drawn or not is completely up to you. There is absolutely no pressure to do so.
---
For those of you who are just beginning, this is an easy game. All you have to do is choose a line and write the number of that line in the comments below. The jackpot will be distributed equally to all users who choose the correct line. The more votes this post gets, the bigger the jackpot will be.
---
Please be aware that the lines behind the blue box do not fall straight down. They bend and twist. This is a game of chance. For more information on how an Amidakuji works, please refer to this post, Amidakuji.
---
This contest will close after this post has been paid out. Results will be posted shortly after.
Feel free to resteem this post.