New Prize Amidakuji Results
---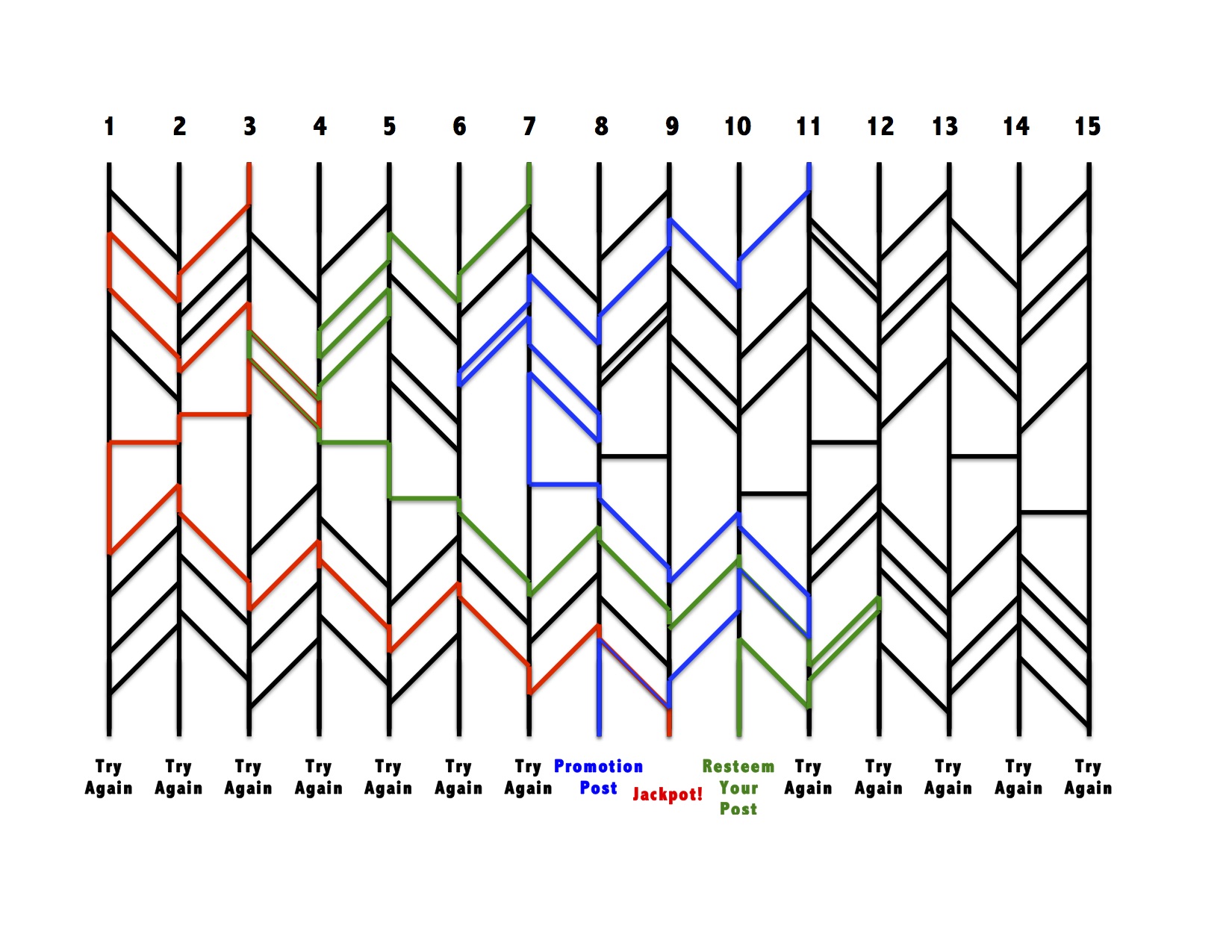 ---
And the winners for last week's Amidakuji are:
Jackpot Recipient: This week's sole Jackpot winner is @inoue. Everyone please give him a hearty round of applause!
Last week's Amidakuji brought in a sizeable jackpot of 9.316 SBD and 10.493 Steem. All of which has been transferred to @inoue.
今週のJackpotウイナーは@inoueです。皆さん@inoueに大きな拍手してください。先週のJackpotは9.316 SBDと10.493 Steemとなりました。その報酬は全部@inoueさんに移ってあります。
---

---
Promotion Post: The winner of this week's Promotion Post Award is @krytonika. Congratulations @krytonika! I will write a post about you and your blog this week, and I will transfer the SBD rewards from that post to you after the seven-day payout period has expired.
今週のPromotion Postウイナーは@krytonikaです。@krytonikaのブログについてご紹介記事を今週書くつもりです。
Please tell me what the best way to contact you is, or feel free to contact me in the Amidakuji chat channel that is located on the SteemitBC Discord server.
---
(@booste, I am still trying to get in contact with you about winning the Promotion Post Award from the previous Amidakuji. Please contact me if you can.)
---
Resteem: Lastly, I'm happy to once again be able to award two regular Amidakuji players with a prize. @miniature-tiger and @ackhoo, Congratulations! You two are this week's Resteem winners.
僕のアミダクジをよくやってくれるの二人はResteemを当たりました。@miniature-tigerと@ackhooおもでとう!
もしこの二人のブログを知らないなら是非見ていてください。@miniature-tigerはminnowboosterやcurationのことについて専門的な記事をたくさん書いています。@ackhooはとても美しい写真や猫の記事をよくポストします。
If you aren't familiar with these two Steemians, please take a look at their blogs.
@miniature-tiger's recent 5 minute freewrite exercises will entertain you and possibly even leave you craving for more, and the voting and curation analyses you will find there will undoubtedly prove very useful to many of you.
@ackhoo's great photography and fun-loving cat posts will warm your heart.
I have voted for and resteemed two posts for each of these Steemians. Please feel free to check them out here.
5 Minute Freewrite – Prompt: Itching
Curation Rewards Analysis: @minnowbooster Megaboosts!
Sunset over Kuala Lumpur city
It's Caturday! Meeoowww…!!
---
As always, to all of you big and small voters out there who are supporting this Amidakuji, I can't thank you enough.
Many, Many, Thanks!
---
Don't forget to try your luck again next week!
いつもありがとうございます。また来週是非アミダクジをやってみてね!そして、もし良かったらSteemitBCのDiscordサーバーに登録してチャットに入ってください。特別なアミダクジがたまにありますのど。待っています。
Also, please join me in SteemitBC's Amidakuji chat where you will soon find secret Amidakuji opportunities that won't be available to you anywhere else: https://discord.gg/3PCEmZq