Getting back to the development grind here on Steem-Roller.com and was wondering which GUI folks prefered the look and functionality of. While I'd been working on the 2 GUIs side by side the increase in development work caused by this is a bit of the pain in the ass... So looking to the community to help decide whatthey prefer when it comes to future development of the site. Screencps of the 2 versions below.
The Older GUI: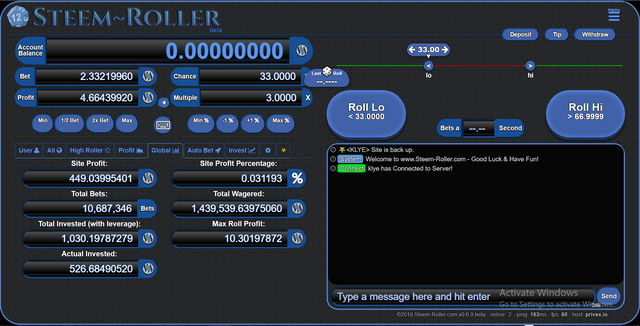 The older GUI has been described to me as looking outdated and that people think it's akin to some shady looking darkweb page. This isn't exactly the look I was going for but this version is far more mobile friendly currently and has a neat way of selecting odds for rolls and has btter feedback in my opinion of the last dice roll.
This version is currently live @ Steem-Roller.com
The Newer GUI: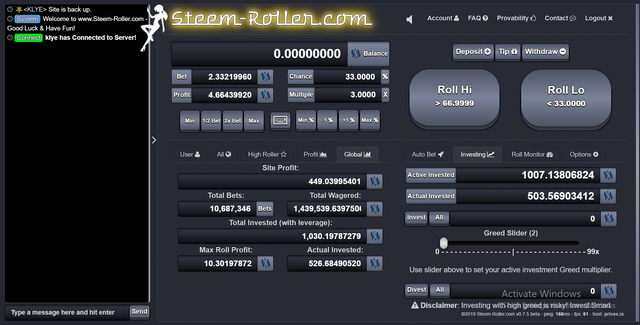 The newer version of the GUI seems to look a bit less dated, however has little to no mobile support at the moment and still has to be worked on a lot before it supports mobile devices.. I do likethe look of this one a bit more but it doesn't include the same level of feedback on rolls or the ability to select odds by slider like the original version.
This version is currently available @ Steem-Roller.com
Come Check Out Both Site GUIs and Comment Below!
Whichever is your favourite or what elements you like and dislike about them can be commented below.
---
Need to get in Contact with KLYE?
Join the Official #KLYE Discord Server Today!