Gallery: River Pool Exhibition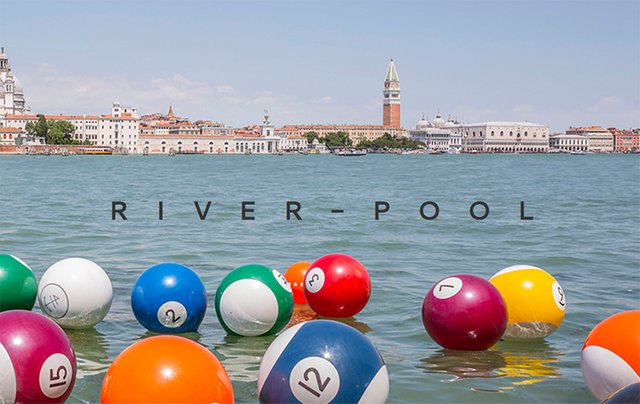 is a playfully titled, spectacle-centred temporary spatial installation. At first glance, this site-specific work, which adheres to no strict physical parameters, appears like an inviting visual treat rather than a difficult mental training exercise.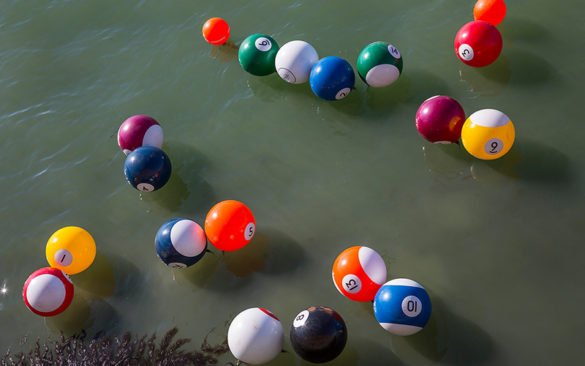 River Pool Installation
A site-specific installation by Hungarian artist Vincze Ottó, featuring a set of pool balls floating on water, supplemented by two white balls and emblems on their side: Venice's Lion and Szentendre's (the artist's hometown) anchored Patriarchal cross.
THE EXHIBITION
'River Pool Venice'
LOCATION:
Venice
Fondamenta Croce, Giudecca
PHOTOS OF EVENTS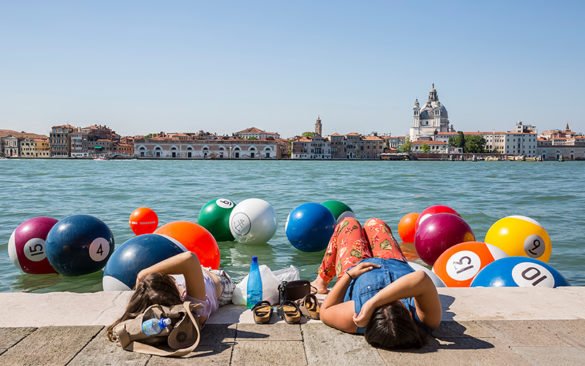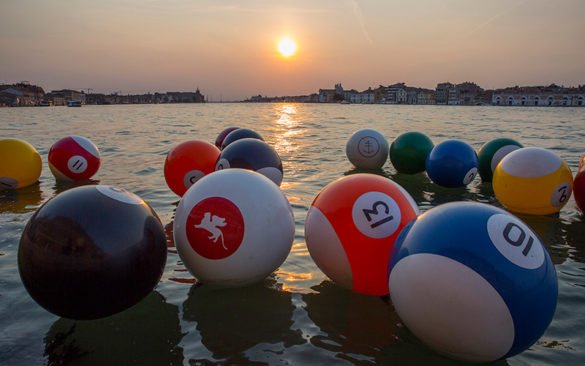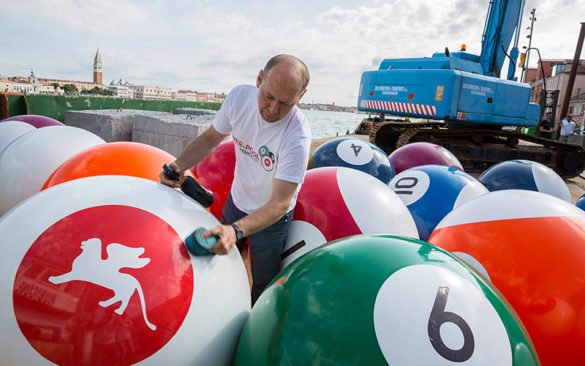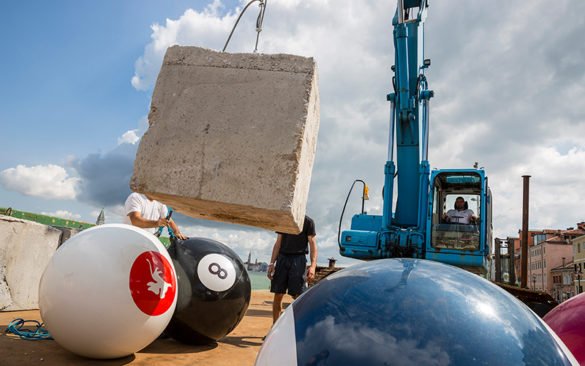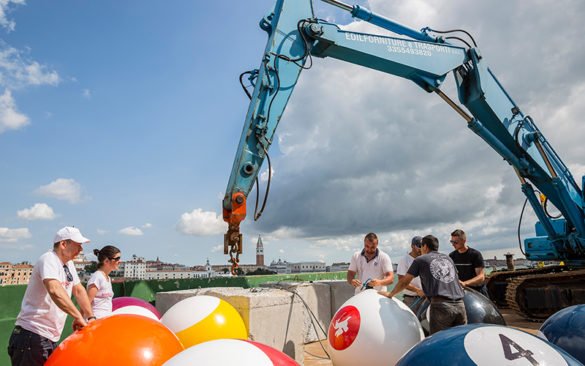 Gallery: River Pool Exhibition, until 6 July 2017
written by Giulia Minero
http://river-pool.com
Follow, Resteem
and
VOTE UP @gwin