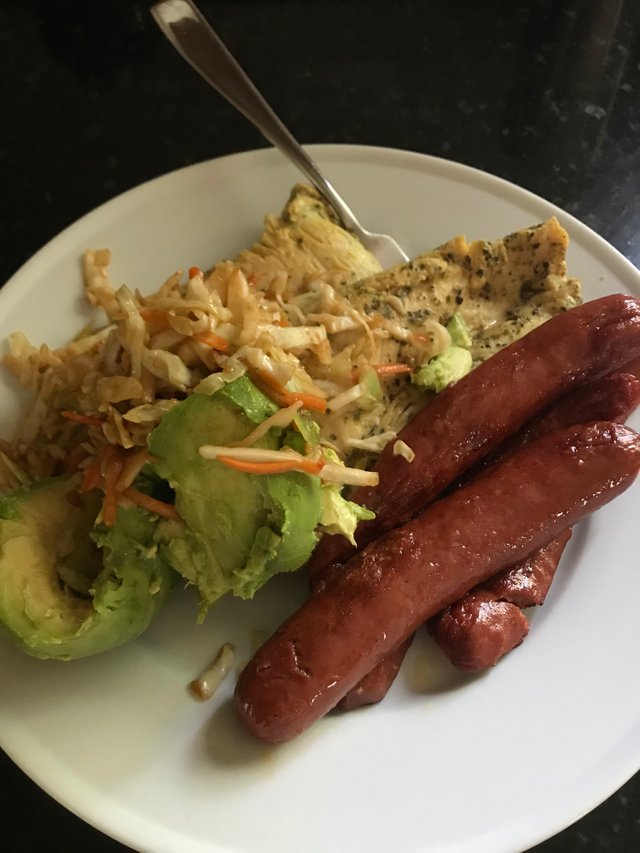 The weather hasn't been too great in my area over the past few days. We've all been feeling kind of doom and gloom because of it.
So I decided to take action rather than sit around feeling lazy from the rain!
I got a ton of work done this morning and wrote some great stuff that I hope you all enjoyed and will enjoy (another post coming soon!)
I don't talk too much about Steem usually, so I'm happy to finally put together some information that everyone can benefit from.
My friends are really starting to get more interested in the platform and I hope that they will stay consistent and stay on track to build their accounts as well!
It's a lot of fun to be on Steem and I hope more and more people can join in on the fun.
But anyways, grilling out...
I grilled out for me and a few friends to enjoy a nice lunch!!
Today is also a fat-cycle day for me, so my meals are going to be high-fat and low-carb for the day only!!!
I made some cheese-filled hot dogs with some salmon and avocado "crunchy" salad!!
---
What's your favorite food to grill out?