Most of you have probably heard about what's going on with gab.com.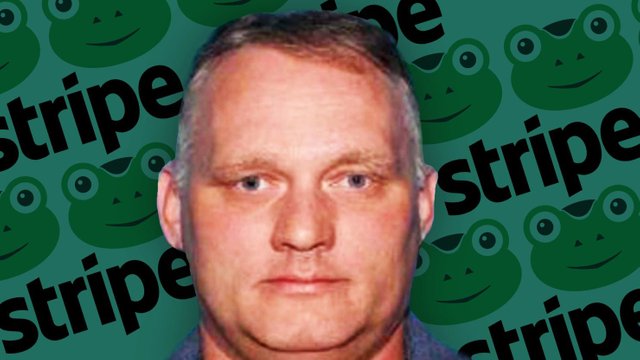 For those who don't know, the recent Pittsburgh Synagogue shooter was apparently a regular user of gab.com, the free speech alternative to twitter. Because of this fact, gab has lost payment processors like PayPal and Stripe, and even their server has dropped them, which is why their website is currently just a simple message.
The reasons for these actions are, as far as I can tell, only political, because if it were a fair and even process then platforms like Twitter, Facebook, and YouTube would also be dropped because they also have hateful content on them, and in fact they even have/do hosted(ed) videos of people being assaulted ant tortured, and have accounts for known terrorists and terrorist groups.
It's an obvious double standard, the point of which is to stifle a competitor to Twitter that isn't controlled by some globalist interest.
You see, Gab had been growing. They've had several sessions of successful crowdfunding, and were becoming increasingly relevant as the reputation for being the "free speech Twitter alternative" grew with disenfranchised users of other mainstream platforms had either been censored, kicked off, or oppressed by their national legacy systems (as was seen in Brazil).
But there's one important thin when it comes to all of this: are these sites "PLATFORMS" or are they "PUBLISHERS"?
You see, if social media are platforms then they cannot be held responsible in this way for what their users say. It's simply an untenable situation. With a platform, users are welcome to engage with and use the services as they please, and there's no active central editing or curating process in place to ensure content is of a particular character. With a publisher, however, where each item goes through a central editing process, the publication at large is responsible for the content of its creators.
So which is it? Is Gab a publisher or a platform? If they're a publisher and thus rightfully responsible for the content of their users in the same way that a newspaper is responsible for the content of its writers, then why isn't Twitter or YouTube treated the same?
What is it about Gab that magically makes it a "publisher" while Twitter remains a "platform"? Is it the focus on freedom of speech for users? Why on earth would that make any difference in the way the site is categorized?
In any case, the powers that be don't seem to realize what a hornets nest they're stirring up with this.
It's not like taking down platforms where people say things we don't like makes those things themselves go away. Quite the contrary: the bad things DON'T go away, they go UNDERGROUND.
Gab has vowed to never quit doing what they do, and have already found new hosts and payment processors - thankfully. So all this means is that the naturally growing, edgy, INTERESTING content on the Internet is going to increasingly go to platforms like Gab, Bitchute, and Steemit, as their creators get banned or censored off of the legacy platforms like Twitter, YouTube, and Medium.
What we are in the process of seeing is a new, above-ground Internet forming. It's one based on openness, transparency, distributed networks, and cryptocurrency. It's a much more exciting and disruptive Internet. It's the place where all the naughty kids go to share their content.
I'm hoping that the developers of these new systems are up to the task, because the pressure is on and we need places to go that are going to keep our freedom to speak, transact, and share ideas.
Let's hope.