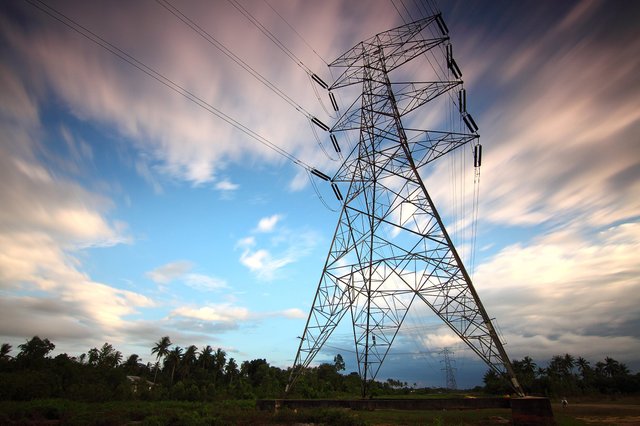 Image Source: Pexels

Fossil fuels are slowly and steadily being phased out in regard to automobiles and alternate forms of transportation including shipping.

As it becomes increasingly important to focus on sustainability industries are working hard to find cleaner solutions in an effort to get humanity off its addiction to more harmful technology.
---
I've always had a fascination for technology. The latest and greatest attracts me like a moth to a flame. I remember as a young teen always trying to go to the drug store to browse the magazine section. At the time they weren't covered in plastic so you could easily spend ten or fifteen minutes flipping through the newest edition of Popular Science or Popular Mechanics.
Is it really all that it is hyped up to be? What are its flaws and what possible reasons may there be for it not living up to all its hype. In today's article I'd like to discuss a few prominent electric inventions that have real potential to bring about a more sustainable world. I know that electric isn't necessarily clean either because it must be generated one way or another with common generation methods still focusing on oil, coal and nuclear means. Still, I do feel it is a step in the right direction.
So, without further let me tell you about a few cool new electronic vehicles that have the potential to really disrupt our world.
The first topic I'd like to discuss is a vehicle focused on delivering cargo. Some call it the 'Tesla of the canals', but what is it? Well to put it simply, it is an unmanned barge that will operate on Dutch and Belgian waterways. It hardly needs to be said that this new barge will vastly reduce diesel emissions and bring about a cleaner and more eco-friendly future!
The world's first fully electric, emission-free and potentially crewless container barges are to operate from the ports of Antwerp, Amsterdam, and Rotterdam from this summer.
The vessels, designed to fit beneath bridges as they transport their goods around the inland waterways of Belgium and the Netherlands, are expected to vastly reduce the use of diesel-powered trucks for moving freight.
Everyday I'm amazed at how far electric vehicular technology has come. I remember just a few weeks back writing about the first fully electric semi-truck to hit the market from Tesla. I've also written about electric flying cars and motorbikes if you'd like to get a look at some of my other electric articles!


This barge is definitely a step in the right direction and environment lovers across the world will agree that reducing the use of diesel-powered trucks should be high on the to-do list of sustainability efforts.
Dubbed the "Tesla of the canals", their electric motors will be driven by 20-foot batteries, charged on shore by the carbon-free energy provider Eneco.
The barges are designed to operate without any crew, although the vessels will be manned in their first period of operation as new infrastructure is erected around some of the busiest inland waterways in Europe.
Amazing technology has been incorporated into this new barge indeed! Can you imagine? It has been made possible by 20-foot batteries! Also the fact that they have been made to be operated without human intervention is a technological marvel in itself!
In August, five barges - 52 metres long and 6.7m wide, and able to carry 24 20ft containers weighing up to 425 tonnes - will be in operation. They will be fitted with a power box giving them 15 hours of power. As there is no need for a traditional engine room, the boats have up to 8% extra space, according to their Dutch manufacturer, Port Liner.
About 23,000 trucks, mainly running on diesel, are expected to be removed from the roads as a result.
These are huge barges! They will contribute to bringing about a cleaner future. As stated above 23,000 trucks will be taken off the road as a result of this new electric fleet of cargo barges! What a time to be alive eh?
Ton van Meegen the company's chief executive, told shipping industry trade journal the Loadstar that the barges are the first in the world to sail on carbon-neutral batteries and that without the low bridges in the countries they operate in, they would even be able to be loaded with more goods.
I completely love this new initiative to introduce clean carbon-neutral vessels which will actually play a positive impact in our world by making it a cleaner and more sustainable place to live!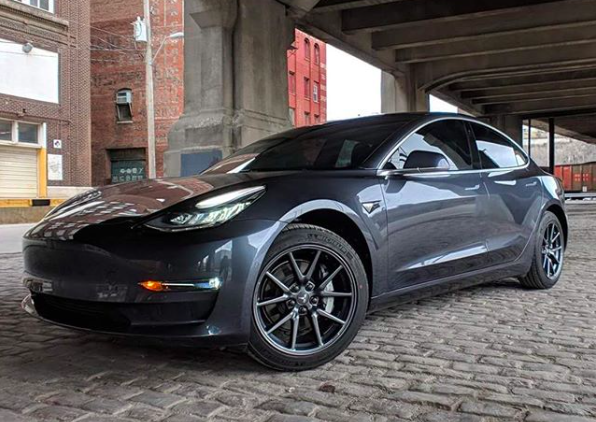 Another worthy vehicle of the future is the Tesla Model 3. I'm still amazed that an all-electric car could look this good! According to one of Canada's top automotive sites, Driving, the Tesla Model 3 is everything expected and more. "The most hyped car of this century actually delivers." and "it sure feels like the future in here."
But what makes it so great? Is it the features, the looks, the tech? Well it must be all of the above in addition to a stellar performance and a smooth ride!
According to a recent article, the interior was said to be "a remarkably minimalist affair with no complex angles … [and] with its huge glass roof, the cabin is remarkably airy and outward visibility is generally good." The Model 3's touchscreen allows "Tesla's system [to be] intuitive and easy to negotiate." And its unique HVAC system is "a wonderfully effective system, distributing air evenly and quietly."
Are you sold yet? I've wanted one since day one but alas my current financial position doesn't afford me one just yet! I can still dream though right?
But what about performance? That's what its all about when things are said and done eh?
According to the article's author, it's "not as blisteringly fast as big brother Model S, [but] the 3 is still very quick, and unlike most turbocharged and multi-geared gas drivetrains that require a few beats to wake up when the throttle is pressed, this little Tesla surges ahead on an instant and silent wave of torque from any speed. You want throttle response? This writes the book."
Well the only way to really see if this is true or not is to go take a test drive and see for yourself.... What do you think of the new Tesla Model 3 based on what has been said in this article? Does it look like a car you'd like to get your hands on?


The final vehicle I'd like to discuss is the Kalk. In January, Cake introduced a new electric off-road motorcycle at the Outdoor Retailer trade show in Denver. It is only half as heavy as a regular motorcycle. It weighs just under 155 pounds and can travel—silently—up to 50 miles on a battery charge.
I have long been a fan of motorcycles and motorbikes. I've found that having lived in Asia for several years especially in SE Asia motorbikes are a way of life! If you don't have one or get a ride on one, you often won't be arriving on time to meetings / appointments etc. Traffic is a huge obstacle because the roads were never built to accomodate the massive numbers of commuters they support these days...
Cake, led by its fearless CEO Stefan Ytterborn, a Swedish national is attempting to create a new category of product, à la the iPad, the SUP, and, of course, the mountain bike.
The bike is for "anybody who's attracted to it," Ytterborn says. "I don't believe in genders. I don't believe in age. I believe in neutrality."
Personally this bike excites me. I would love to get my hands on one and test it out with the type of road conditions pictured above. I've long been an enthusiast of mountain biking
The Kalk looks like the love child of a mountain bike and a motocross bike that was conceived at an Ikea store (a former Ytterborn client from his pre-POC career in design and branding). The frame, body, and chainstays are metallic; the stanchions are golden; and the saddle, fork, and fenders are white. The bike is noticeably sleeker and less burly than its moto predecessors but not as svelte as its mountain forebears. Whereas Alta Motors' Redshift bike, perhaps the closest counterpart, has distinctly motocross DNA, Ytterborn considers the Kalk to be 70 percent downhill or enduro mountain bike and 30 percent motorbike.
The Kalk is surely an impressive bike and I'm instantly jealous of anybody that has already had a chance to test this bad boy out!
What do you think of this new modern age of electric mountain/motocross hybrid bikes? Does this excite you as well?
How do you feel about all these new vehicles? Are you impressed with the electric barges, electric cars and electric motorcycles I've discussed in this article? Do you think we will see other countries racing to develop additional forms of transportation focused around sustainable energy practices?
Thanks for reading.
---
Authored by: @techblogger
In-text citations sources:
World's first electric container barges to sail from European ports this summer - The Guardian
Review Of The Tesla Model 3 From "Driving," Canadian Auto Magazine - Clean Technica
Cake Is Making Electric Motorcycles for the Masses - Outside Online
Image Sources:
Pexels
Outside Online