UN backs plans for hurricane-proof floating cities
It's long been the utopian dream of many blue sky thinkers, but floating cities may soon become a reality as the United Nations has thrown its weight behind plans to build hurricane-proof urban areas in the sea.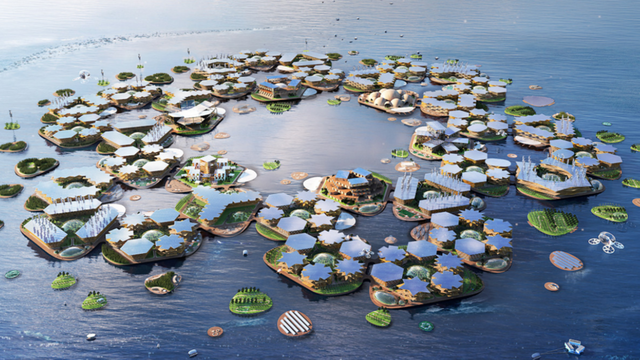 The concept was unveiled at the UN on Wednesday. © Oceanix / BIG Bjarke Ingels Group
The concept of an affordable floating city was put forward at a United Nations roundtable discussion featuring architects, builders and engineers in New York on Wednesday, and there was consensus that the idea may hold the answers to some of the world's burning habitation questions.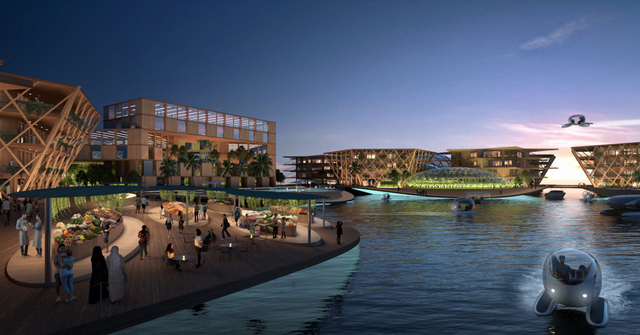 © Oceanix / BIG Bjarke Ingels Group
The proposal would see a city composed of a collection of hexagonal platforms that can each hold around 300 residents. They would also be designed to withstand a range of natural disasters, including floods, tsunamis, and category 5 hurricanes.
Executive Director of the United Nations Human Settlement Program Maimunah Mohd Sharif said the intergovernmental organization would support the project.
"Climate Change and rising sea levels pose a huge threat to millions of people," she said on Twitter.
«If we are to mitigate against this global challenge, we need new solutions that are scalable. Time is now to innovate and consider all ideas including sustainable floating cities.»
The idea is the brainchild of renowned architect Bjarke Ingels and a company called Oceanix, which builds floating structures. The hexagons would be supported by Biorock, a material created by exposing underwater minerals to an electric current.
Residents' food would be supplied through "ocean farming," which would see food grown beneath the surface of the water in cages, and crops would be grown year-round in vertical farms.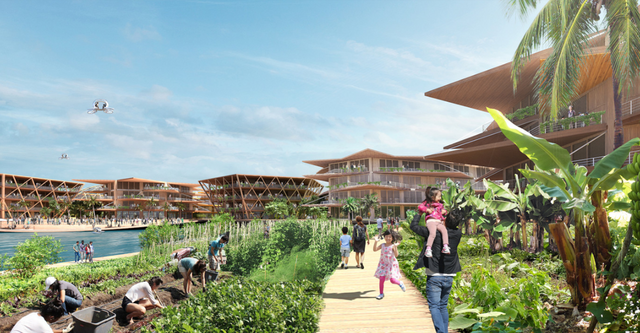 © Oceanix / BIG Bjarke Ingels Group
"Everybody on the team actually wants to get this built," said Marc Collins, CEO of Oceanix, as quoted by Business Insider. "We're not just theorizing."
Oceanix believes the project would address both dire housing shortages and threats from rising sea levels.
Original: https://www.rt.com/news/455580-floating-cities-un-plans/