War is never funny. It always leads to misery, on both sides of the conflict. But sometimes, it can be humorous in its absurdity.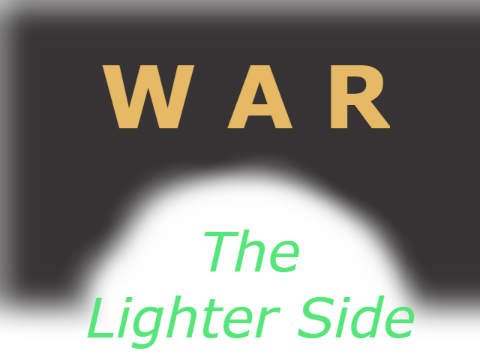 Take the border dispute between India and China. Well, that should ring the alarm bells - they are both nuclear powers after all! Luckily it's not an all-out war or else we'd all have heard of it.
This dispute, over a scrap of territory is escalating. The fighting is currently taking place in Bhutan, near the area where the Chinese and Indian borders meet. The disputed territory is claimed by Bhutan, a small Himalayan country that is closely allied to India. When Chinese troops moved into the area, the Indian army was summoned to help.
Face-to-face confrontations over this territory have happened before, but luckily without serious consequence. Clearly worried by an all out escalation, the frontline troops seldom carry weapons.
The "Jostle"
The actual fighting is quite hilarious: they clash by "jostling" - just bumping their chests (and probably their bellies) in an attempt to push the enemy back. They don't even punch or kick.
Video footage has appeared from a previous encounter:
Now that's a way to settle disputes. Except, I suppose, it doesn't. I doubt either side is going to say, "Okay, you pushed us back 10 kilometres, so we accept this will be the new border".
It seems that countries in the region usually take a cautious approach. The idea must be to not let aggression go unnoticed and to maintain an aggressively passive stance with their foes.
The "Strut"
The daily India-Pakistan Wagah border ceremony is an example of this. Not content to stroll over and close the gates of the border at night, both sides posture and strut, competing to put on the grandest border-closing ceremony. With hilarious results:
Remember, this happens every day.
Long may this last! Huffery, puffery, and chest bumping is definitely preferable to gunnery, butchery, and bomb dumping.