A little bit here brushing & a little bit there brushing. The neck & the teeth & the back please. I have to be prepared for the date...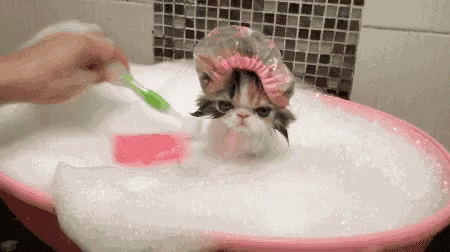 Gif Source: Tenor
Conclusion: To be Clean is highest priority...
---

Choose to change Your life, through the Steem Schools, Press and Start... See on our Discord Channel: https://discord.gg/EVbE8Bt.