Daily Dilemma #1 – How to comply with the Golden Rule in public restrooms?
This series will be about some awkward daily dilemmas I find myself periodically. As I assume some of you may already have made these kind of experiences too I'd like to ask you for your appreciated advice how to handle them in a suitable way.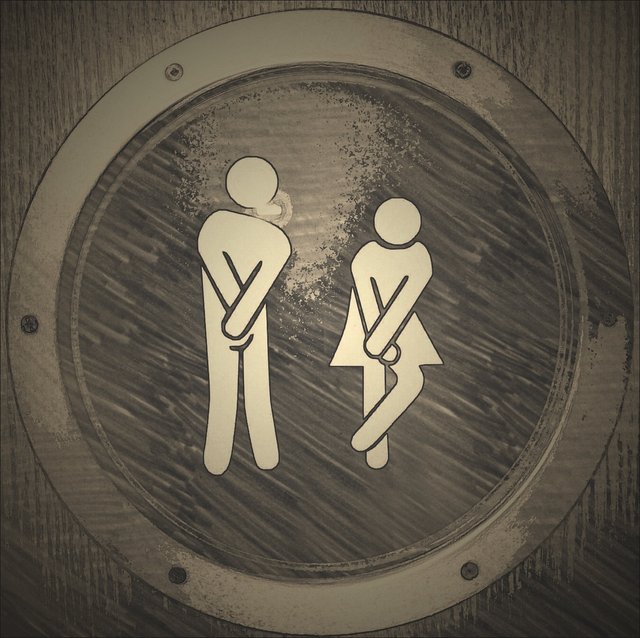 How I felt at the very beginning of the situation (pixabay.com)
The first situation I want to share with you befell me for the first time when I visited a public restroom with only one cabin years ago.

A restroom complying with the Golden Rule (pixabay.com)
After I closed the cabin door behind me I realized that my predecessor left a message for me. It read: "I give a shit on the Golden Rule: 'One should not treat others in ways that one would not like to be treated (negative or prohibitive form).'" Of course he didn't do that by writing it on a sheet of toilet paper (I'm quite sure he wouldn't have done so even if there had been any) but by leaving an obvious and terrifying trace of his legacy.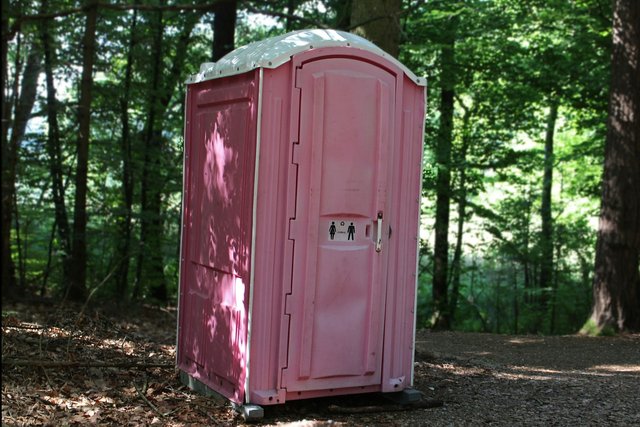 A restroom presumably not complying with the Golden Rule (pixabay.com)
Even though annoying, this incident wouldn't have been a problem if I wouldn't have heard at that very moment a second person entering the restroom, waiting for me to finish my business - which I of course didn't have started at that point. From this moment on three options seemed to lay down in front of me:
Leave the cabin and try to explain the situation.
Leave the cabin without saying a word.
Stay in the cabin, pretend finishing your not started business by making some noise (e. g. by putting your pants off and on and jingling with your belt buckle), operate the flush while cleaning the toilet with the brush (if possible without making any suspicious noise), leave the cabin with a abashed smile, make an excuse for not having left any toilet paper and wash your hands.
None of these options seemed to be satisfying to me. In case of option 1 it seemed obvious to me that my successor wouldn't have believed in my innocence and that I would have taken the risk to be followed and denounced by him loudly in public.
Option 2 would have meant I would have submitted the same message to him which I had received from my predecessor before. This not only would have been a straight contrast to my firm believe in the Golden Rule. It also would have meant to run away without even washing my hands as soon as my successor would have closed the cabin door behind him in order to avoid a second confrontation. As in case of option 1 I, in addition to that, would have had to make sure not to encounter him in public later on.
So I finally choosed option 3.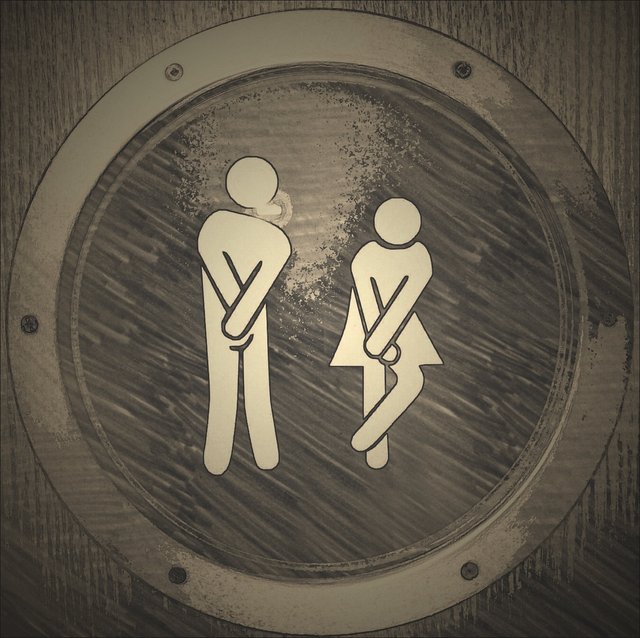 How I felt at the very end of the situation (pixabay.com)
Since I experience this kind of situations repetitiously my question to you guys is: how can I comply with the Golden Rule on public toilets without either innocently getting shouted in public or being forced to clean toilets all the time without even having used them before?
Looking forward to your suggestions :)
–––––––––––––––––––––––––––––––––––––––––––––––––––––––––––––––––
Want to do something meaningful? Then check out @steempact – the new charity project powered by the steemit community.

This is @steempact's first donation post: https://steemit.com/steempact/@steempact/join-steempact-empowering-change-together-week-1
Let's empower change together!