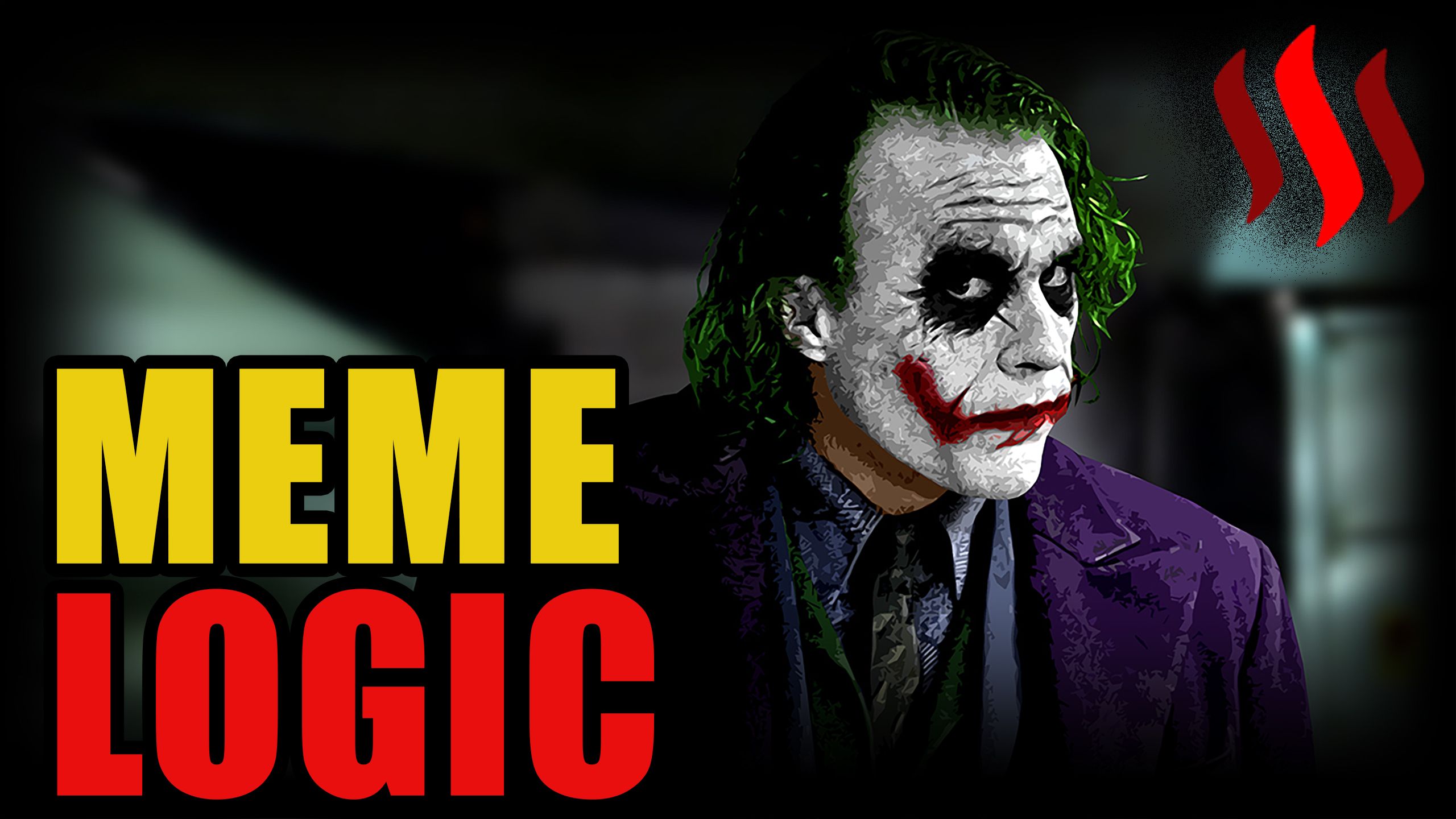 The Internet Responds
You have all by now probably seen meme after meme of different people, all with the "believe in something" tag line, copying that of the new Nike campaign featuring Colin Kaepernick.
What I really want to point out is the complete and utter disconnect between the political left and pretty much everyone else in the world. I have previously pointed out where Kaepernick got this new found fame from, which basically was him supporting the "Hands Up Don't Shoot" narrative, which the Washington Post and everyone else not beholden to leftist propaganda proved to be based on a absolute lie. Unfortunately the cognitive dissonance was very strong with Kaepernick, so he just continued to kneel at work in protest of a false ideology he believed in. Rather than be intellectually honest, the media doubled down and tried to move the goal posts by shifting the reason to Trump. Obviously the indoctrinated masses now hailed him as a civil rights hero of our day, to be immortalized along side others like Malcolm X and Rosa Parks.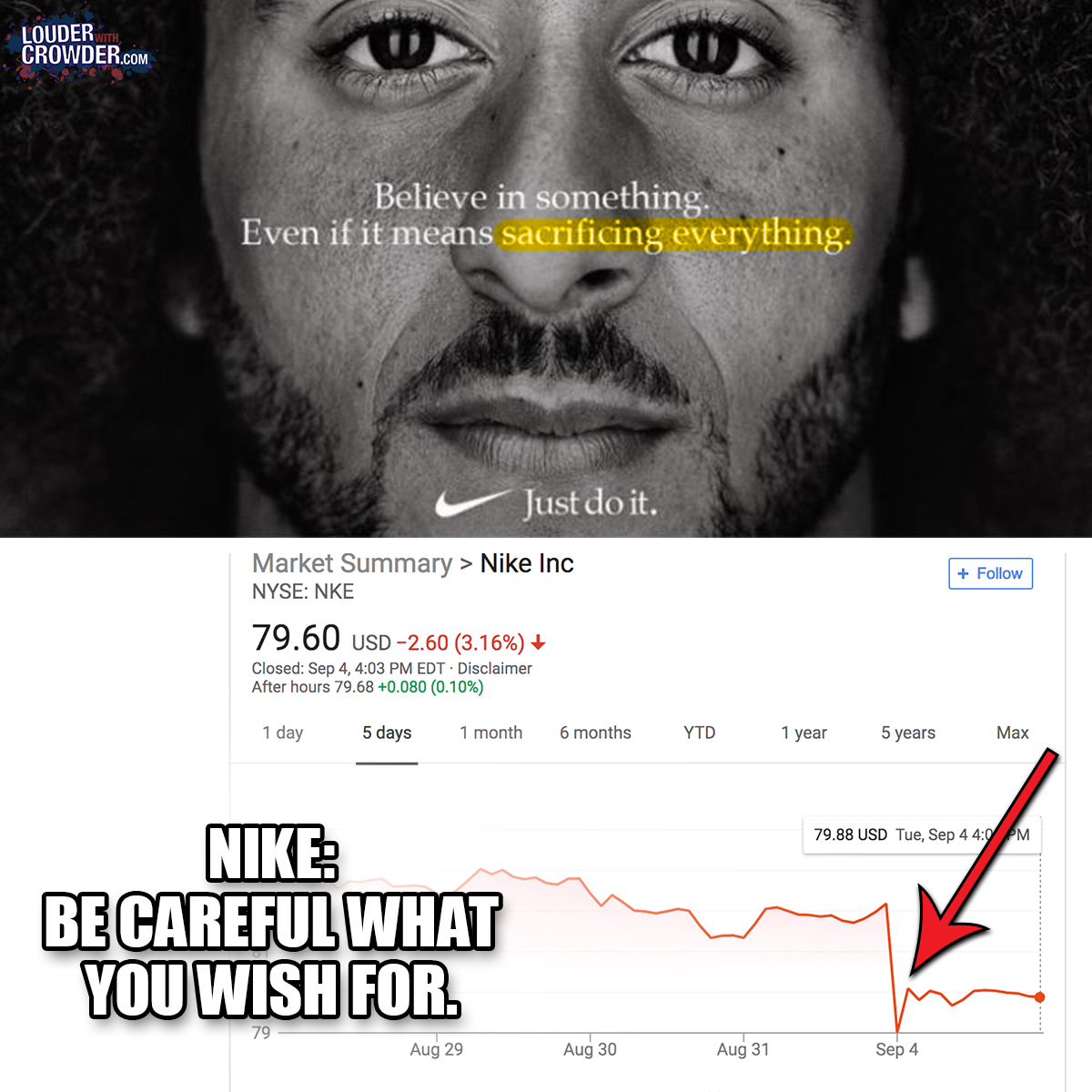 ---
"We are all born ignorant, but one must work hard to remain stupid." - Benjamin Franklin
---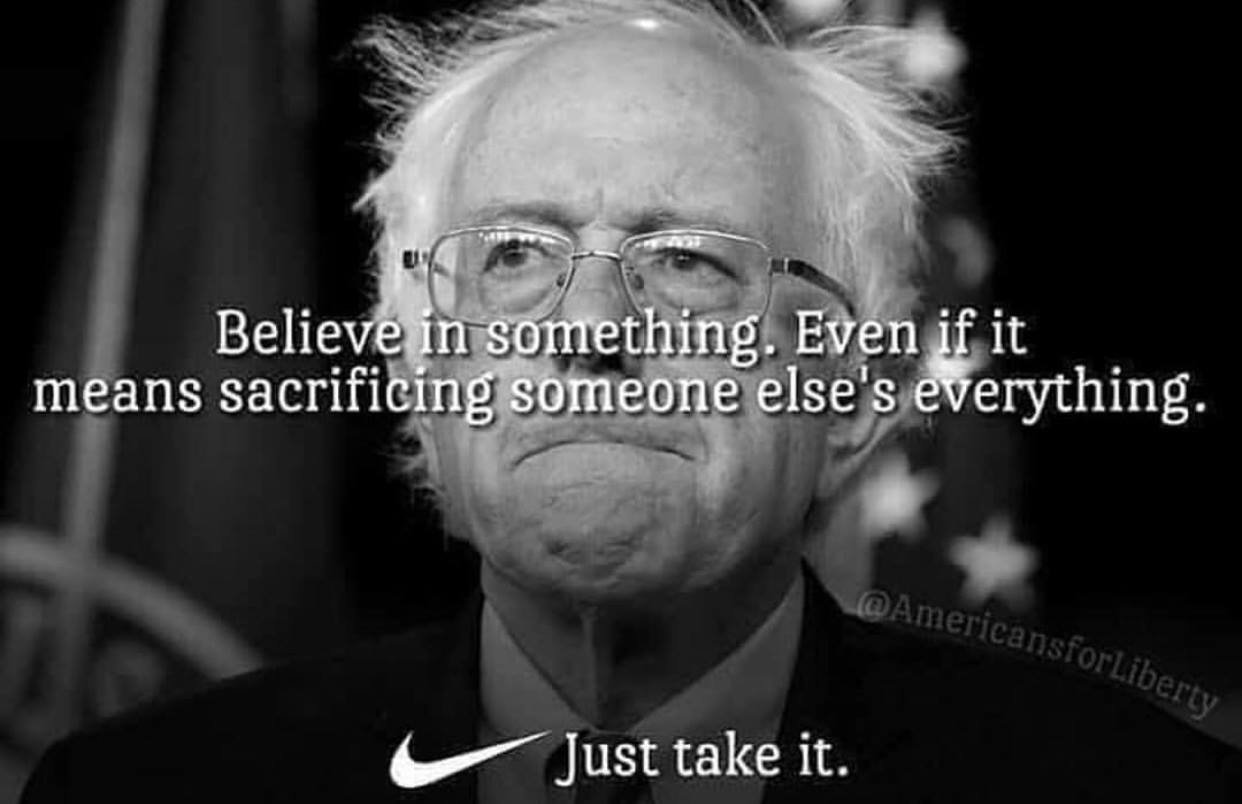 So that is how we got to Nike's ad campaign, they thought it would be good idea to support a on sided political ideology based on a lie, and the internet responded. Now I have been seeing the same narrative from MSM about how awesome the campaign is, but the internet is taking the piss out of this campaign. That be definition just goes to show how ridicules the campaign is to everyone, so much so that they can't stop making fun of it. Did Nike intentionally do this hoping that this would happen, I don't think so because their share price fell 4% within a few hours of the ad coming out. The other question is why eliminate half your customer base, it's just stupid, but unfortunately stupid is what the left seems to best at right now.
---
"It is hard to imagine a more stupid or more dangerous way of making decisions than by putting those decisions in the hands of people who pay no price for being wrong." - Thomas Sowell
---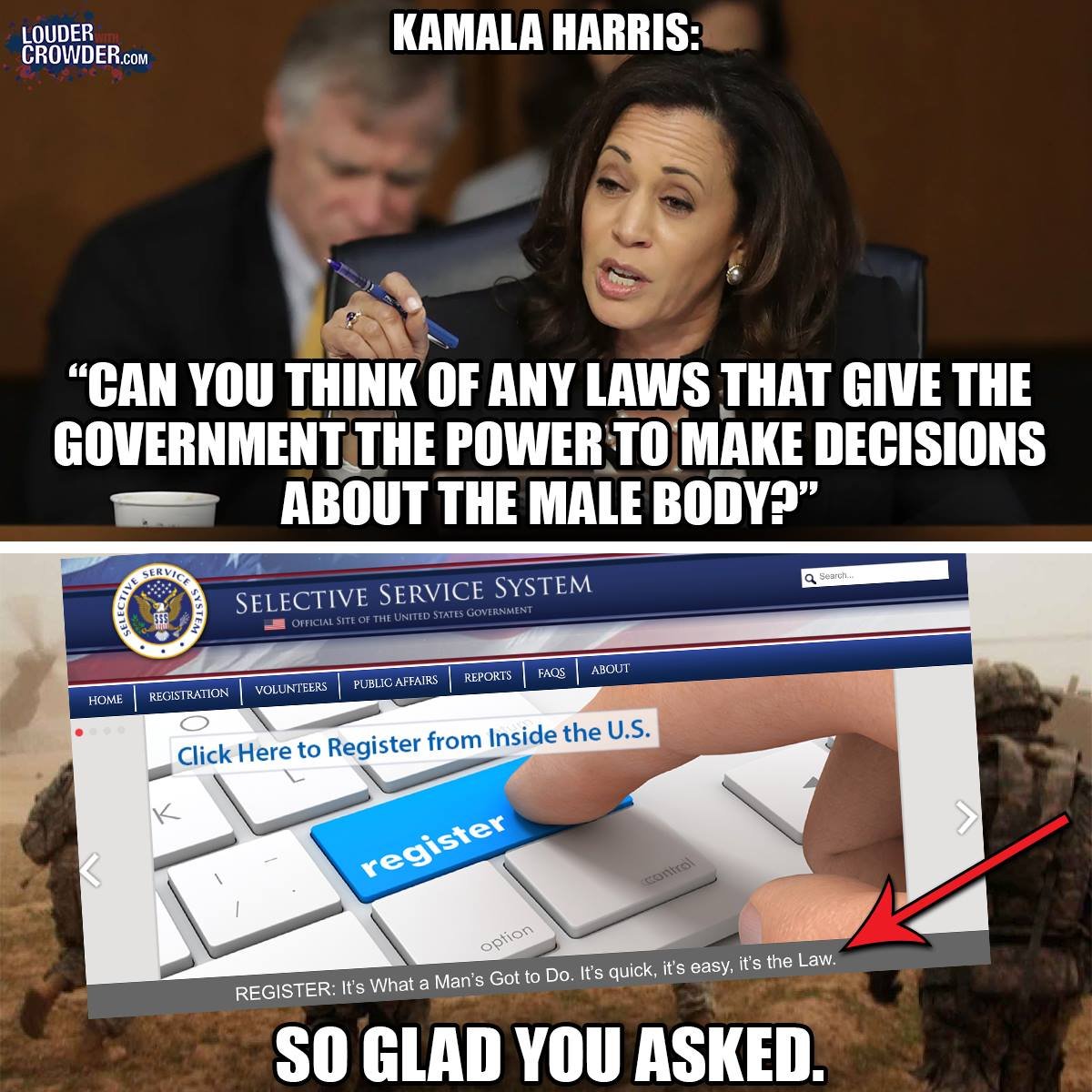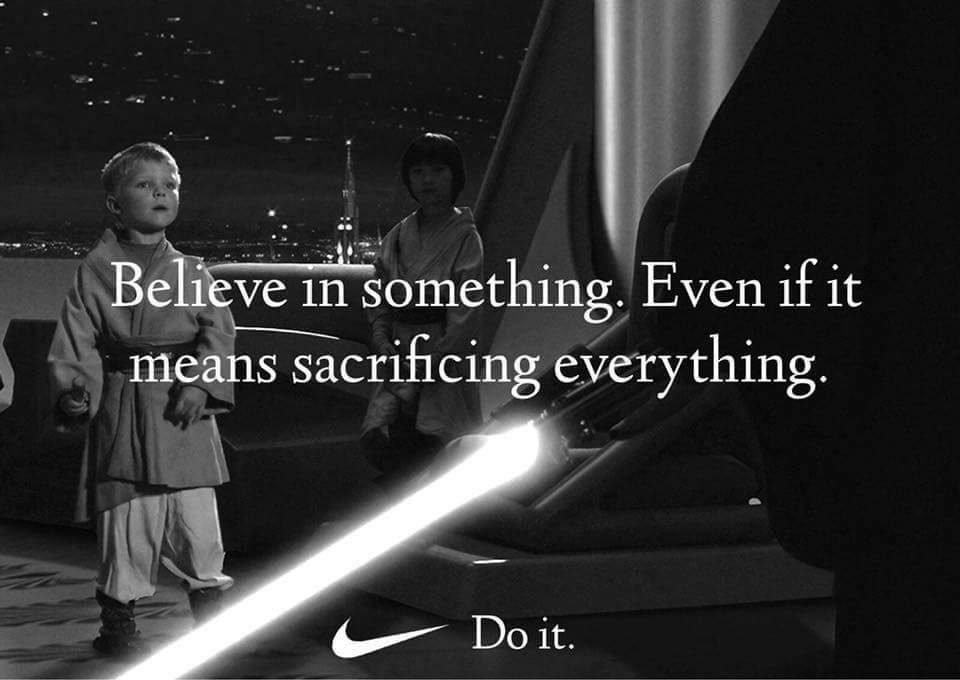 You're either laughing or you're learning.
Join me tomorrow for more lessons on these really easy to understand concepts.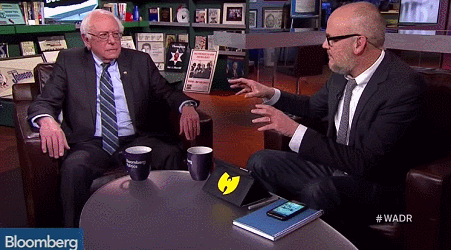 Thanks for popping in, hope you liked the post. Please leave me your thoughts and or opinions in the comments below, have a beautiful day.
• For the best posts on food and all things beautiful follow my @princessmewmew

• For those who love the the open road and the road less traveled follow @velimir
• The reason I joined this platform was thanks to one guy, the infamous @jeffberwick
• If you love a good laugh and all things Star Wars follow @thedarksideshow

Proudly powered by ADSactly - click this image above to join our discord server - Make sure to visit our ADSactly Society Steemit blog

✯ ✯ ✯

✯ Follow me for more fun ✯