Mighty Blueberry Show - Episode 6 (7 Questions)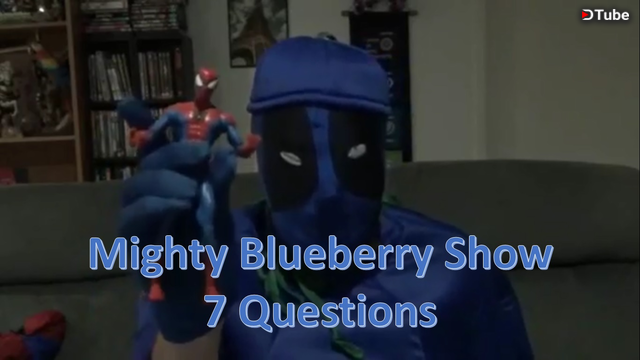 ---
Welcome to the Mighty Blueberry Show. In Episode 6 Mighty Blueberry returns to answering questions in his favourite segment, '7 Questions'. Will this week's intellectually stimulating questions stump the master or will he bumble through like he normally does, watch this short video to find out.
Here are his 7 questions for this show:
Do you have any siblings?
What is your favourite day of the week?
Which team will win Super Bowl 53?
Who is your favourite Simpsons character?
Do you like dinosaurs, if so what is your favourite dinosaur?
Who is your favourite super hero?
Who is your favourite cartoon character?
If you have any questions you would like to ask Mighty Blueberry write them down on a blue sheet of paper, place the paper in a blue envelope, and send it anywhere. You can be sure Blueberry will get the question and then decide not to include it in his show. Thank you all for watching, suckers.
---
▶️ DTube
▶️ IPFS