Market price's going up
"No bubble. It's still far away."
"People are waking up to cryptos."
"Plenty of adoption at the moment."
"Bitcoin has decoupled from alts."
"Buy buy buy!"
Market price's stagnating
"It's going to moon, soon. Don't miss out!"
Market price's going down
"Told you the bubble's coming."
"Too much stupid money in the ecosystem."
"Nobody is really using these things."
"Let the weak hands go."
"Sell sell sell!"
---
How to HODL like a true HODLer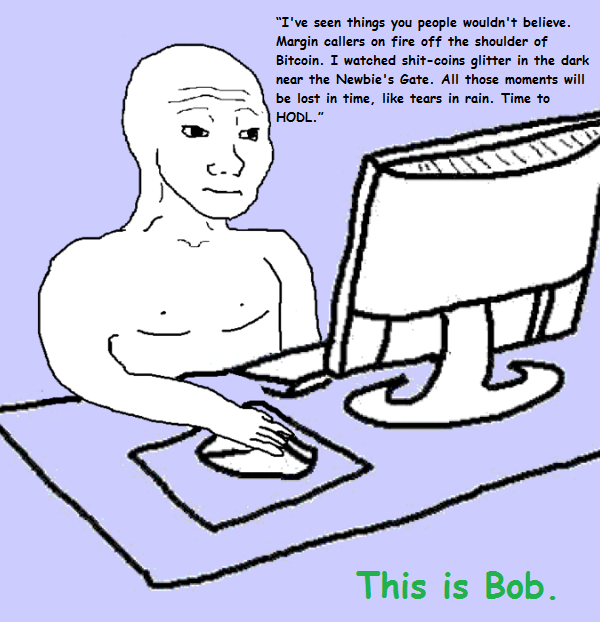 Be like Bob.