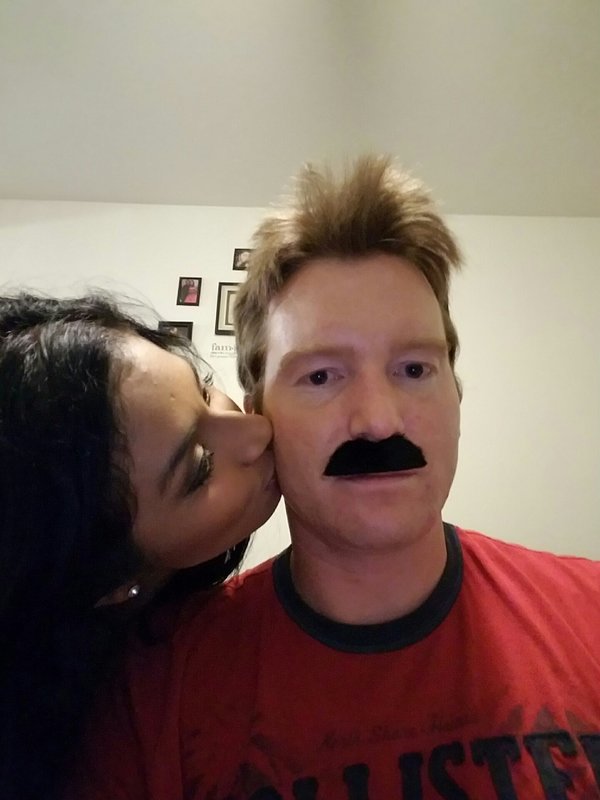 Every now and then I like to cater my posts to the more intellectually inclined group of people that we have here on this wonderful site...
When I do that I feel it is only fitting that I also "look the part", which is why you will notice in my picture above that I am sporting my exclusive Professor @jrcornel Mustache. My IQ tends to bump up a few points any time it comes on.
Keep in mind that when I say "intellectual" in my comment above, most likely what I really mean is "ironical".
Now that we have my looks and reasons for this post squared away, are you ready for @jrcornel to blow your mind?
Good, lets begin.
The first tidbit that really scintillates my cranium is this wonderful little nugget: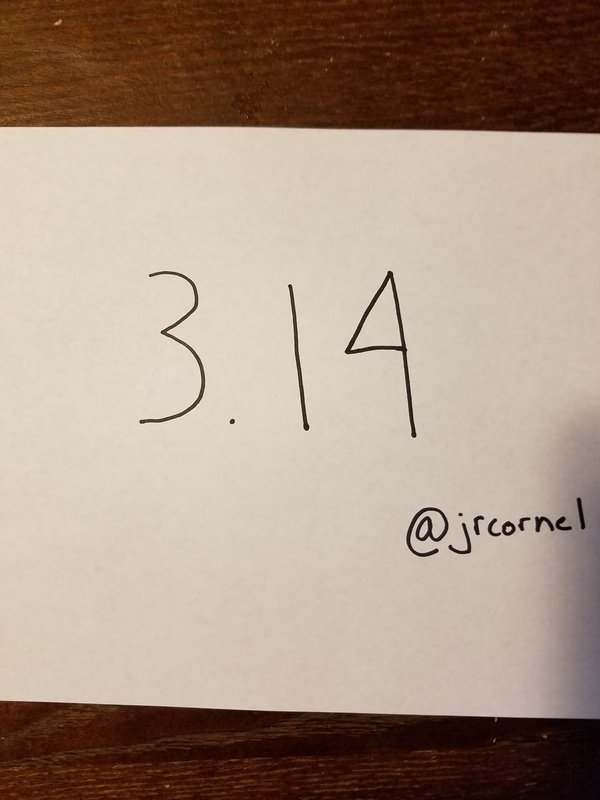 You probably already know what that number represents and if you do not, that's what I am here for. That number represents the numerical value of "Pi" to 2 decimal places.
What is so interesting about that number you might ask?
Well, why don't we take this piece of paper and go hold it in front of the bathroom mirror. (I promise there will be no toilet jokes or bathroom humor coming up, either thankfully or not thankfully depending on your preferences.)
When holding the paper in front of a mirror, this is what it turns in to: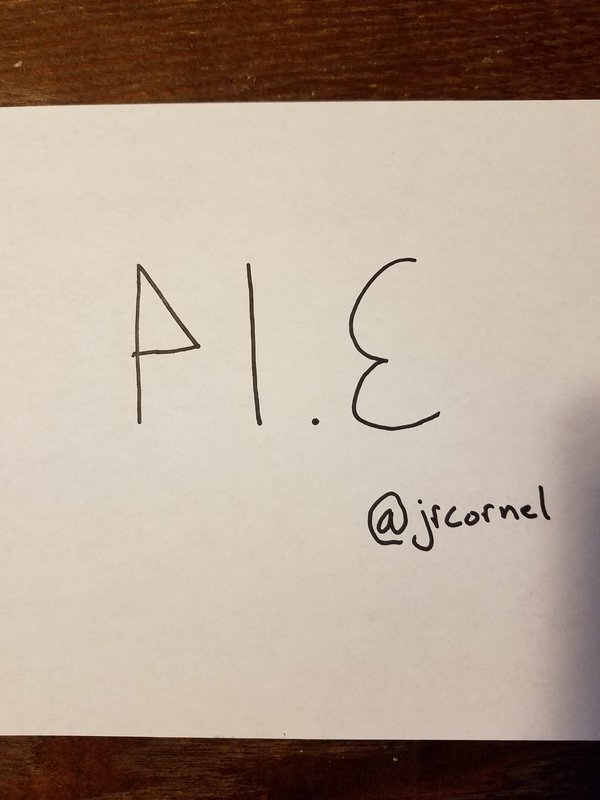 Do you see it?
If you look real closely and use some imagination you will see that 3.14 becomes 41.3 and with the numbers now showing up backwards, it appears to spell the word "Pie".
Let that sink in for a second.
The numerical value of "Pi" to 2 decimal places spells the word "Pie" when placed in front of a mirror... get out of here! 
I can't make this stuff up ladies and gentlemen.
Ok, now that your mind is officially blown I'd like to show you one more real quick.
Take a look at this one: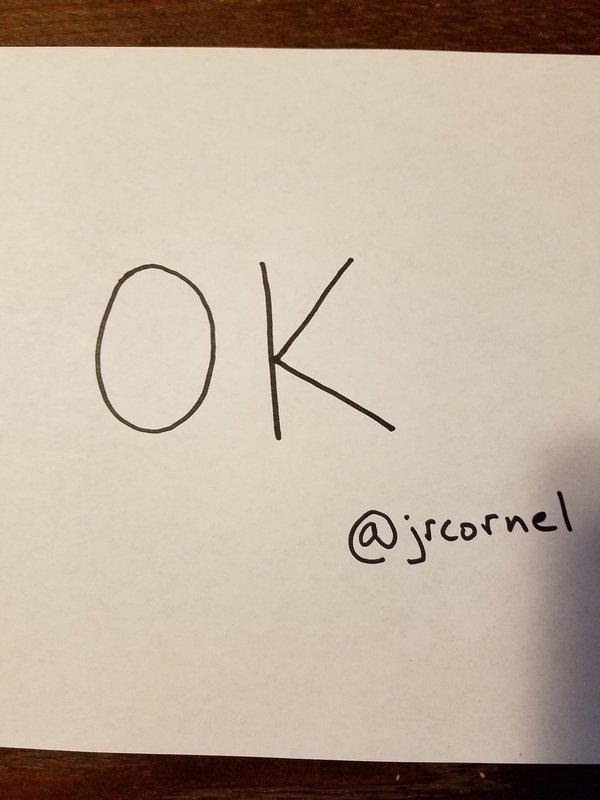 Do you see it? 
It looks like the regular, abbreviated, spelling of the word "okay".
Now, let me show you it again from a different angle: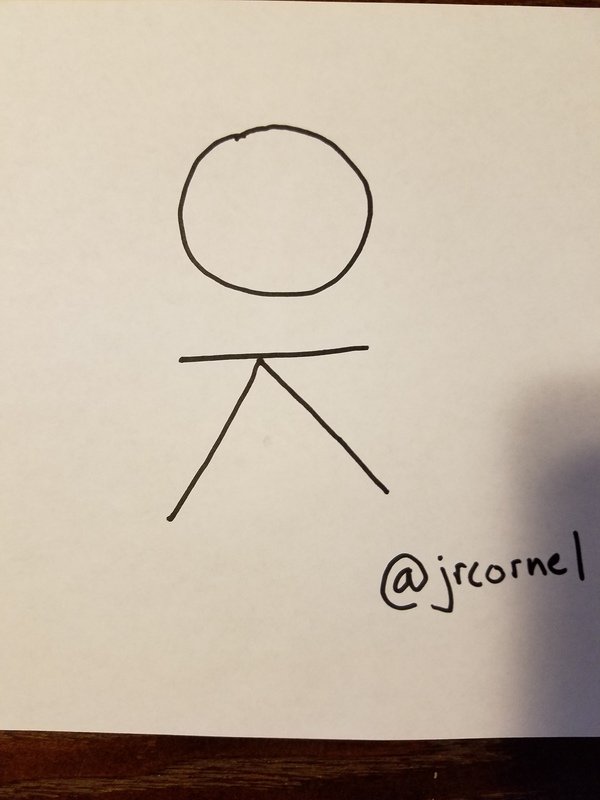 The word "OK", magically turns into a human stick figure body with a giant head! 
How's that for blowing your mind?
After seeing these two things I simply cannot unsee them. They are burned in my brain forever whenever I see either word or numerical representation anywhere out in the real world.
Ok, that is all I have for today. I just got a strange urge to go eat some pie...
Live well my friends!
Follow me: @jrcornel