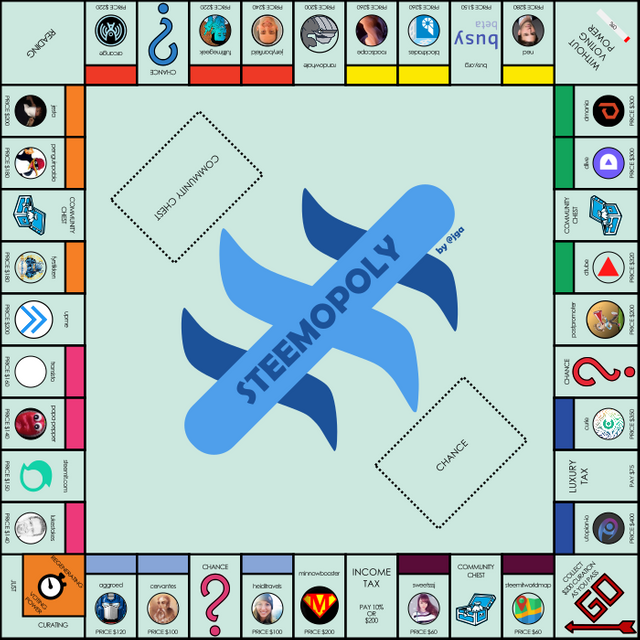 Click here to enlarge
Inspired by the work of ned0flanders and his cryptocoinopoly I have decided to create the monopoly game for Steem. The rules are the same of monopoly, with the difference that instead of renting you receive incomes for posting. Instead of "JAIL" the players need to regenerate their voting power.
You can download it from Github following this link:

https://github.com/joticajulian/steemitnopoly
Account cards
Each color card represents an account. I have selected a bunch of users that have some influence in the blockchain. In the original monopoly we build houses and hotels to receive more incomes, but in this game, we improve our posts in order to have more followers (500, 1000, 10000, and 20000). If we have 20k followers we can choose to be witnesses to improve the incomes.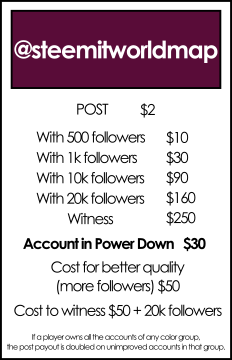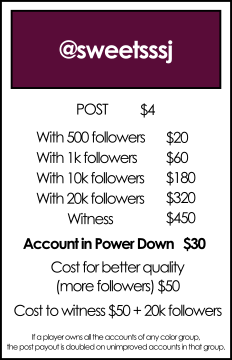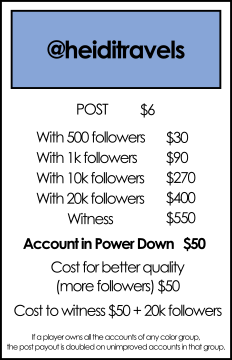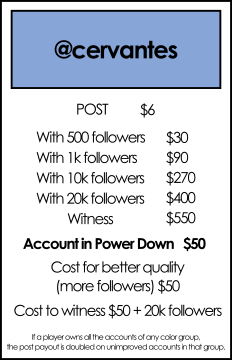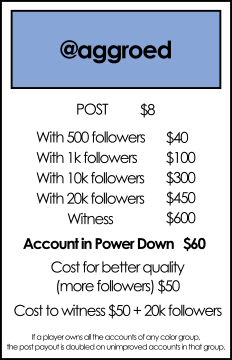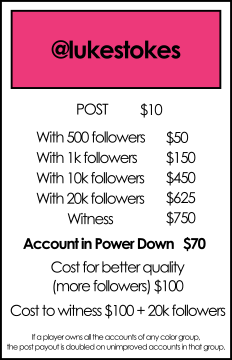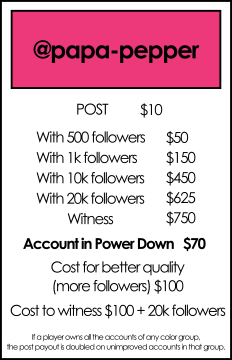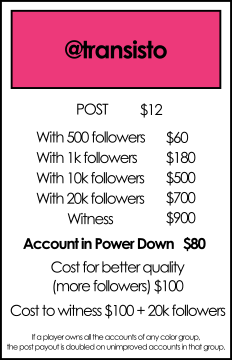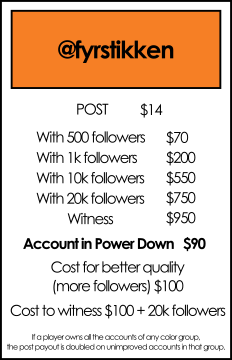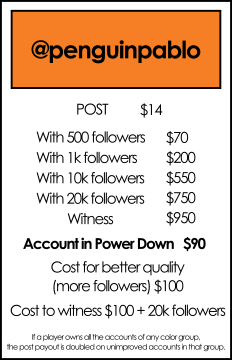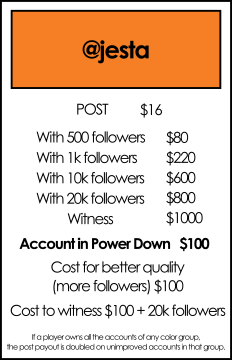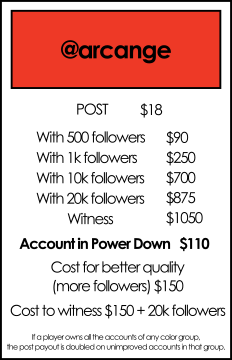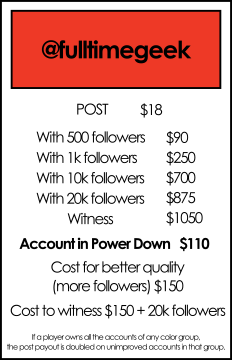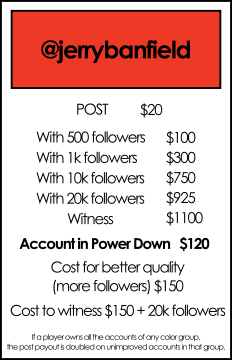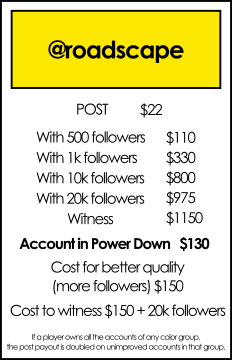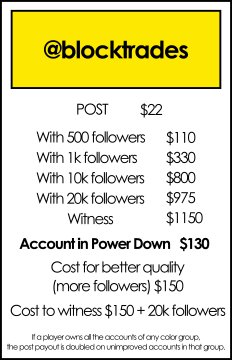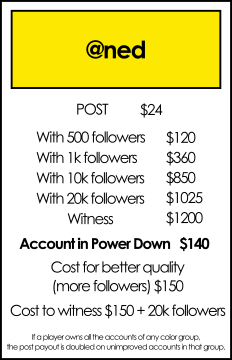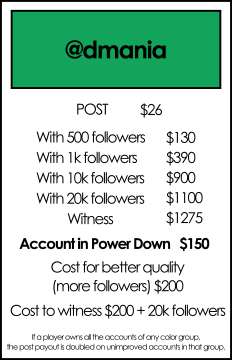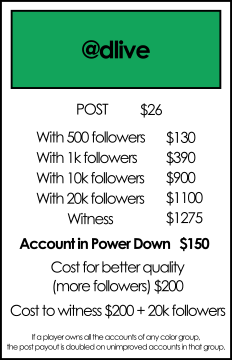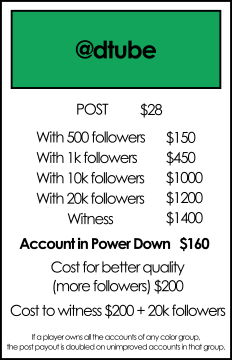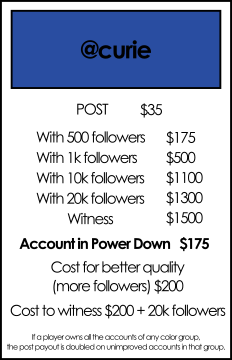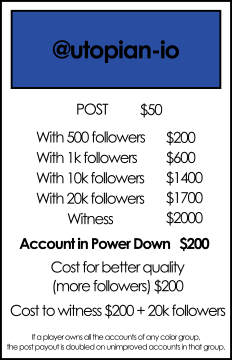 Bot cards
The bots cards are like the trains in the original monopoly, they are special accounts in the middle of each line. They represent the bots that receive incomes for promoting posts.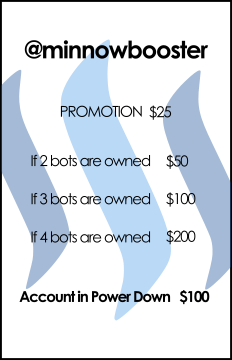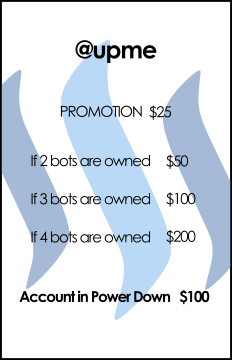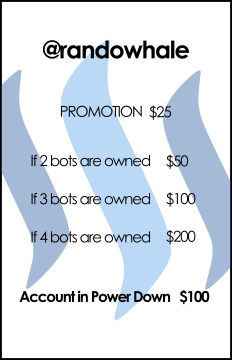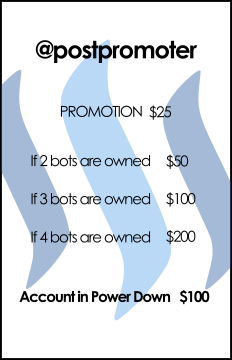 Front-end cards
The blockchain is a distributed ledger, there is no central site. But steemit.com and busy.org are the two principal windows that we use to access the blockchain. These are the cards of water and light of the original monopoly.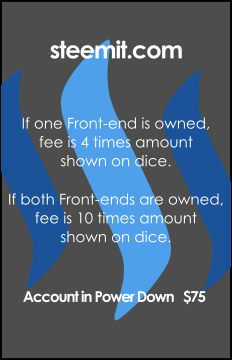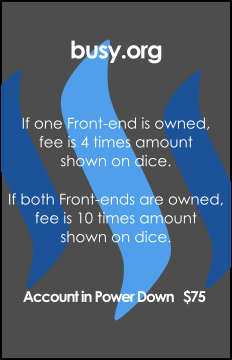 Chance and community chest
These are surprise cards that players receive. "Chance" normally represent a movement on the board, and "Community Chest" does not. Both can be for incomes (upvotes), or expenses (flags).
Read the cards, it's really fun!! You will see upvotes, flags, delegations, and more from a wide variety of users.
Chance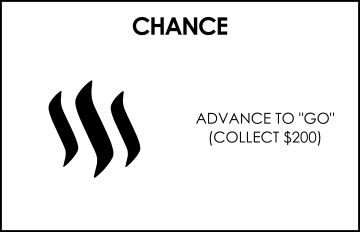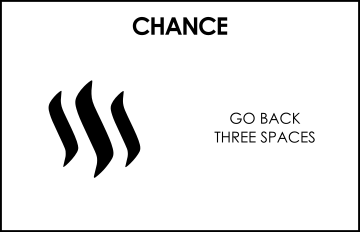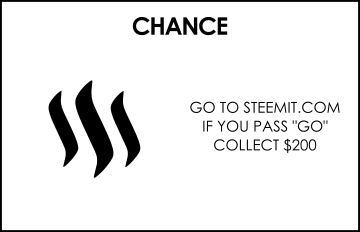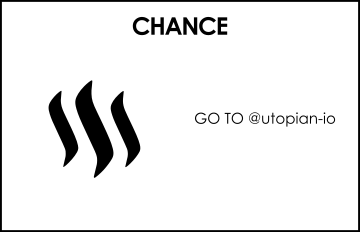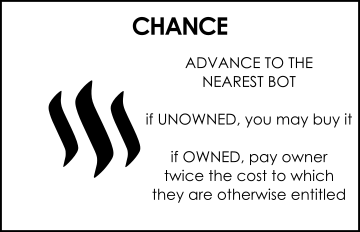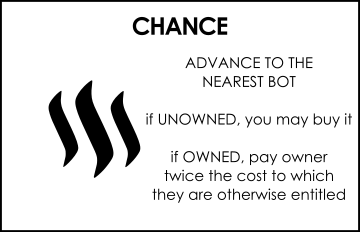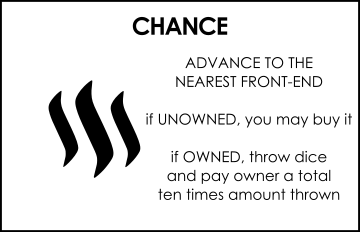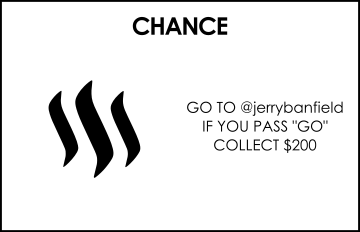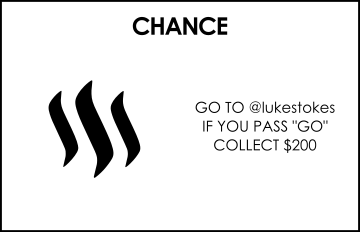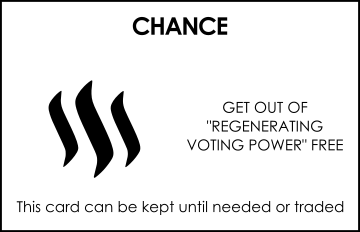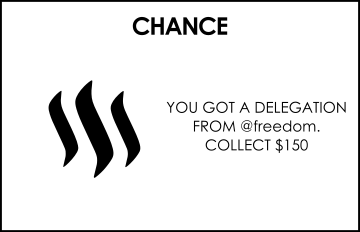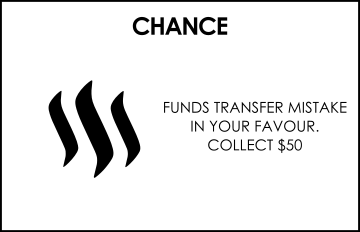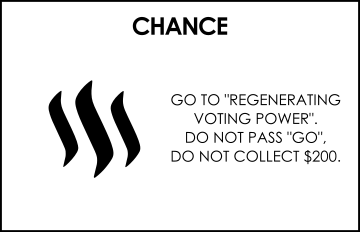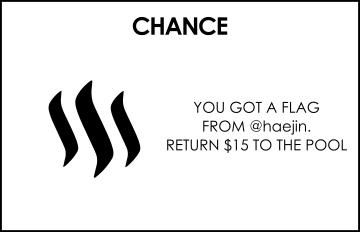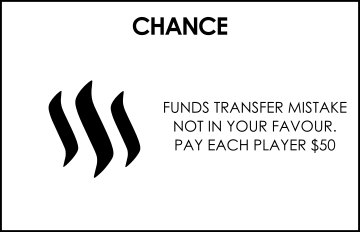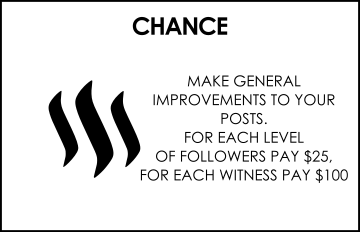 Community chest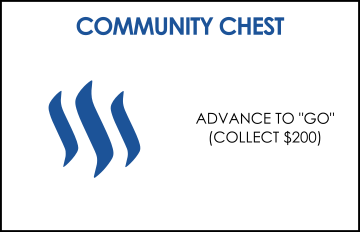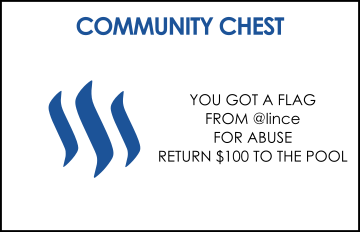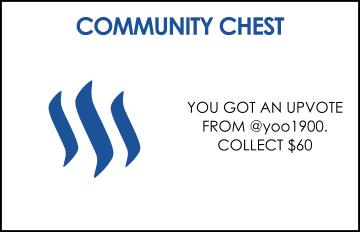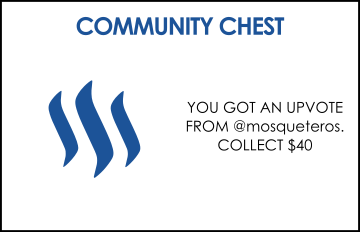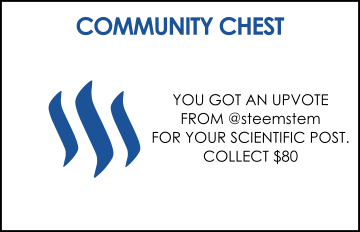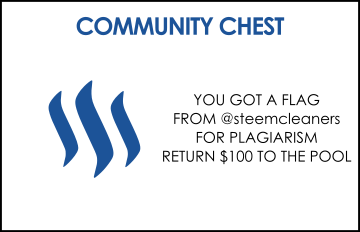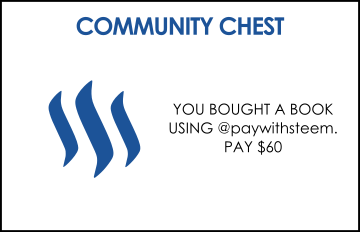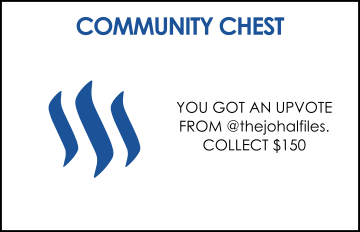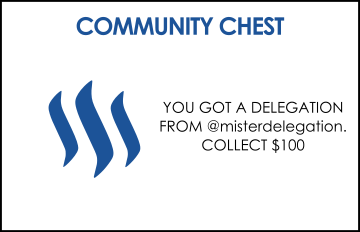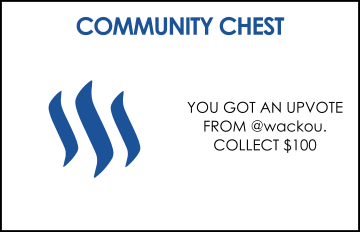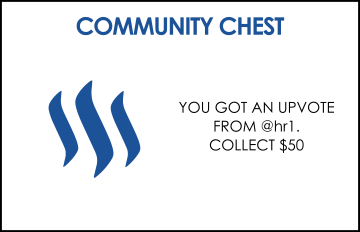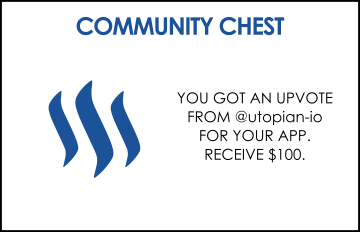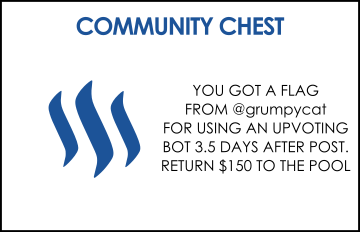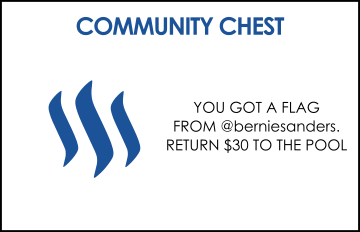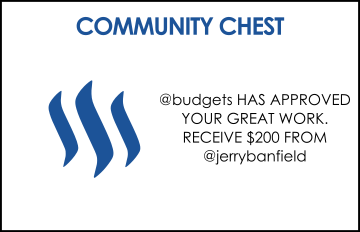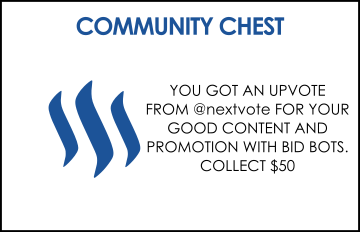 What are you waiting for? Download it, roll the dice and play!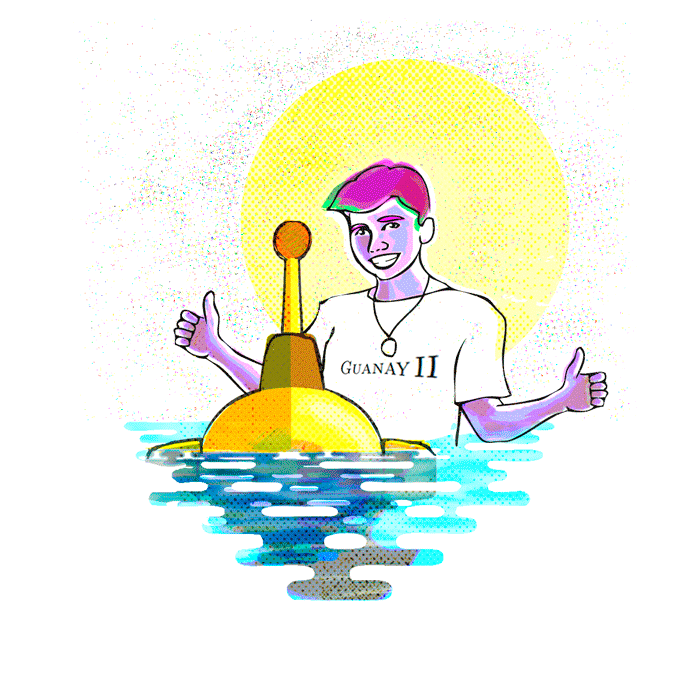 logo by @orelmely