Hi Everybody,
This is my funny pic for today!
It's just happening at back of the car after accident but ... 😅
Wow, it's look COOL!
Is that a KISS ??? 😍
Huh !!
Look at that romantic accident, it's actually happening ... 😱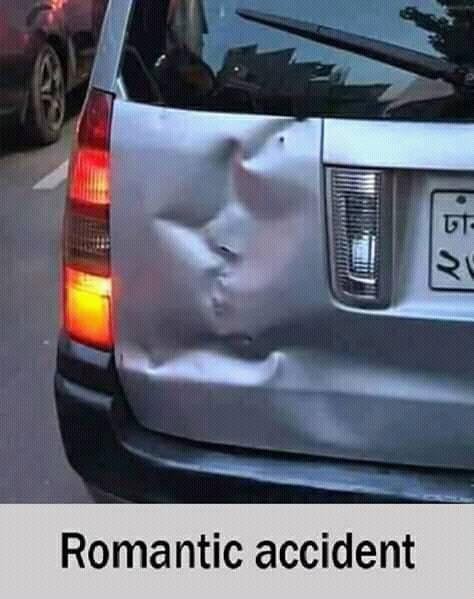 What do you think?
Hope you like it ... 😊
Cheer!
Do you like this post?
Yes, you do right ... 😘
Just follow me here on steemit ( @janyasai ) to make sure you don't miss any new funny stuff and the new post. 😉