Fake snowing on one corner of the airport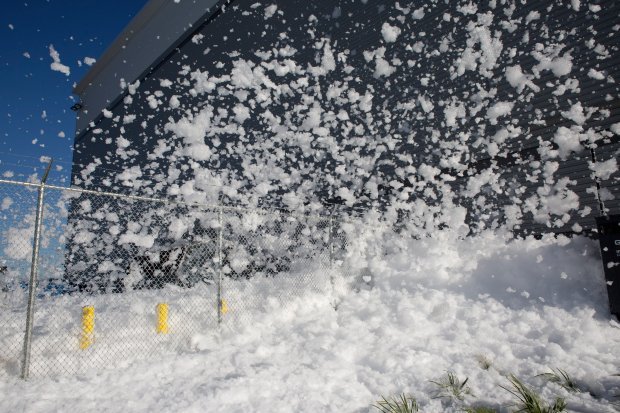 How could this be? Some foam that looked like snow filled a nearby street over a foot deep!
The bobbing sea of white foam covered cars and blocked businesses as it cascaded onto a nearby street.
Apparently some foam leaked from a fire retardant system in a surprise fire prevention with no fire around just in case! You can read more in the article linked below. To some it looked like snow! Thankfully they were able to manage to clean up this silly mess.
However one person on a bicycle couldn't resist riding through the foamy fun!
The foam overflowed a 60 foot hangar with enough snow like foam to be questioned about Santa's early(?) arrival.
One man in a pickup truck leaned out of his window and asked San Jose police officers, "When does Santa arrive?"
One of the officers replied, "You just missed him."
Follow / Visit @georgina