Dish washing GIF-s and photos
Yesterday was lazy Friday and some people came here for a coffee. Last night we had a small celebration and this morning, when I woke up, all this mess was waiting for me!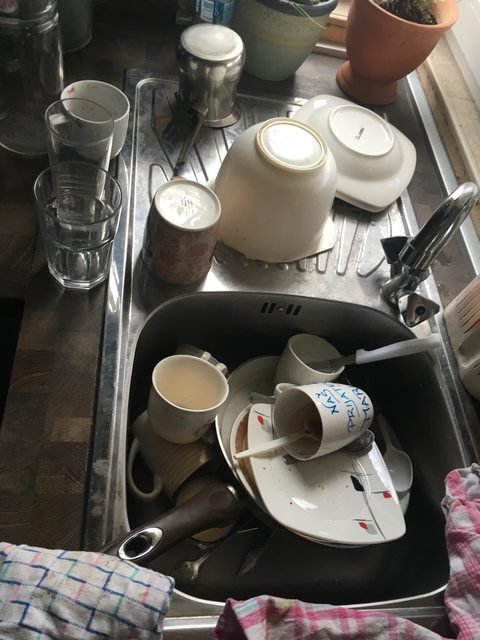 And I don't have a dishwasher, I have to do all with my hands.
Man is gotta do what man is gotta do. All I need is this: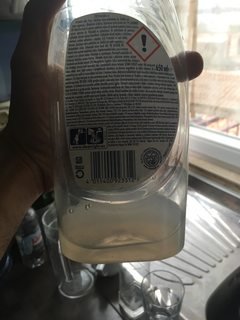 |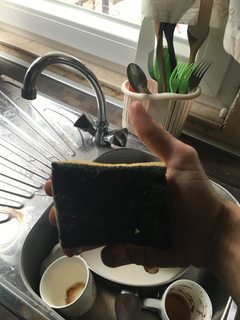 I am low with detergent, but there is more than enough to do proper dish washing! Unavoidable item for dish washing is a sponge!
First I take the largest pot that I have in my dirty dishes. I fill it with some hot water and little bit detergent and I make some foam from it, using the sponge! It is not easy to wash dishes with one hand and take photos with the other.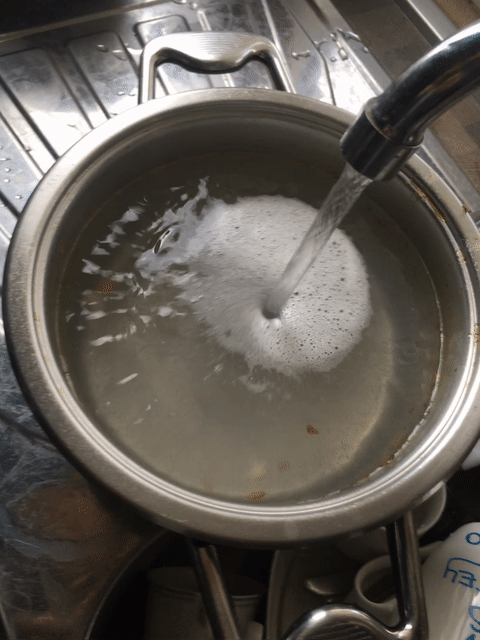 Squeeze the sponge to get more foam. I usually start with spoons, knifes, forks and other small things.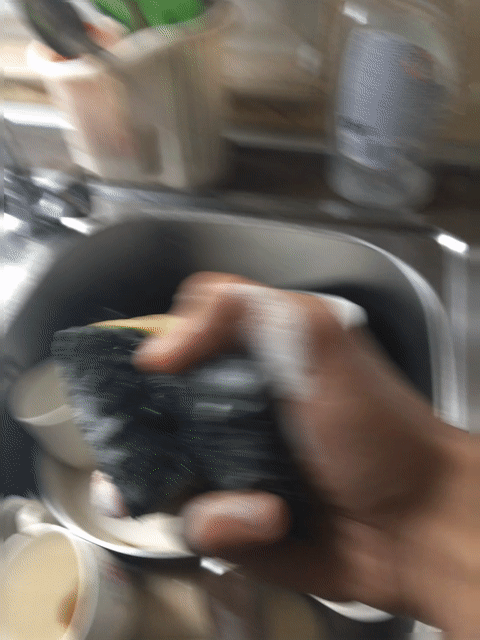 Then glasses, cups... you have to make it thoroughly while you are rubbing it with a sponge!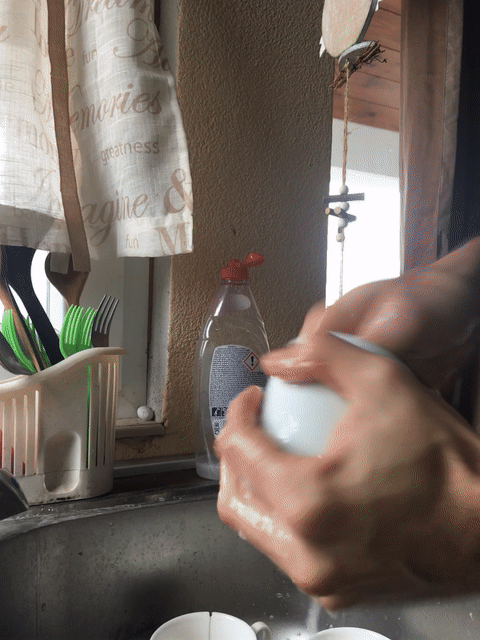 There is always some hard core dirt that you have to remove it with really hot water and a lot of detergent.
Just take a look to this pan, before and after dish washing!
BEFORE |AFTER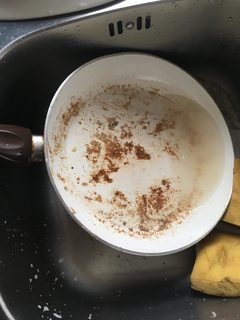 |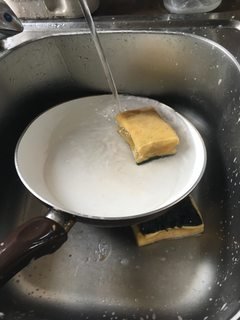 The pot comes in the end!
It is not hard to wash it, if the water in it is still warm!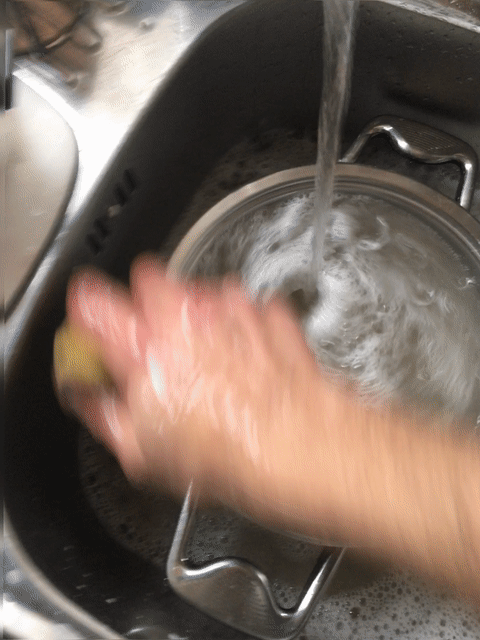 Try NOT to waste too much water!!!
VOILA - it is all clean now!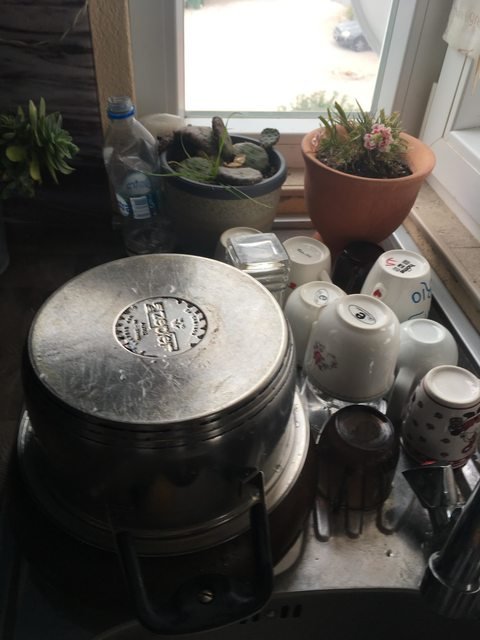 If you want to know how I make these GIF-s, check one of my older posts here:
https://steemit.com/whysoserious/@dumar022/my-new-personal-gif-s-and-few-things-about-making-them