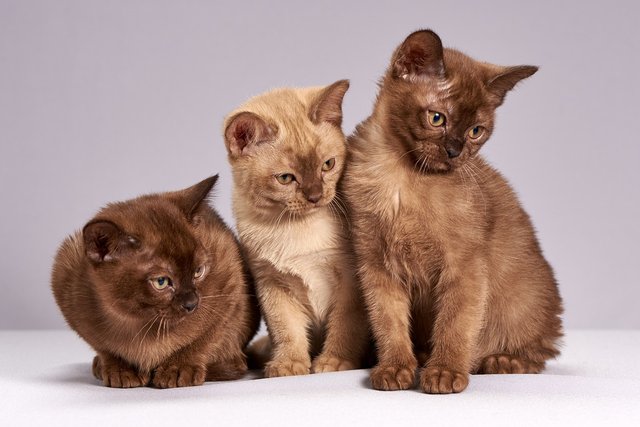 ---
The themes
Announcement of the winners of exclusive tokens
Evaluation and changes in my payout (beneficiary)
Post end
Die Themen
Bekanntgabe der Gewinner exklusiver Token
Auswertung und Änderungen in meinen Payout (Begünstigte)
Beitrag beenden
---
Announcement of the winners of exclusive tokens
Bekanntgabe der Gewinner exklusiver Token
---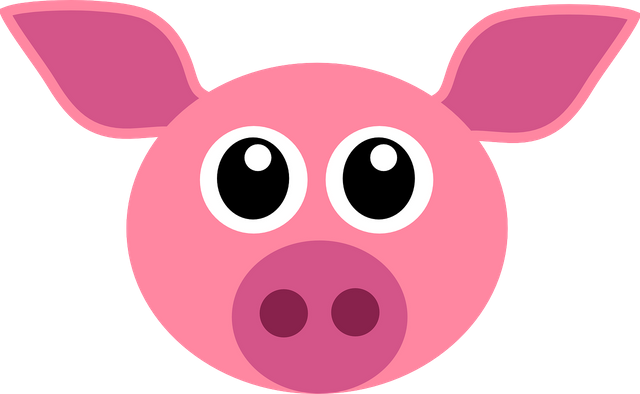 ---
"Pig had"
have the following participants:
Congratulations to all winners!
You can be amazed at your new achievements
when you register with the POSTINGKEY on https://steem-engine.com/
Or you can use the app "Keychain".
Please use only the POSTINGKEY,
nothing else!
"Schwein gehabt"
haben folgende Teilnehmer:
Herzlichen Glückwunsch allen Gewinnern!
Staunen könnt Ihr über Eure neuen Errungenschaften, wenn Ihr Euch mit dem POSTINGKEY auf https://steem-engine.com/ anmeldet.
Oder Ihr benutzt die App "Keychain".
Bitte nutz nur den POSTINGKEY ,
nichts anderes!
---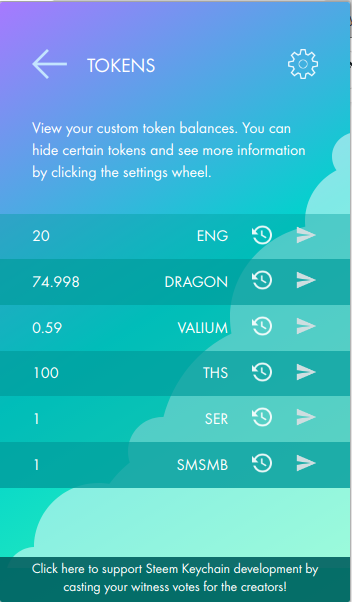 ---
Evaluation and changes in my payout (beneficiaries)
Auswertung und Änderungen in meinen Payout (Begünstigte)
---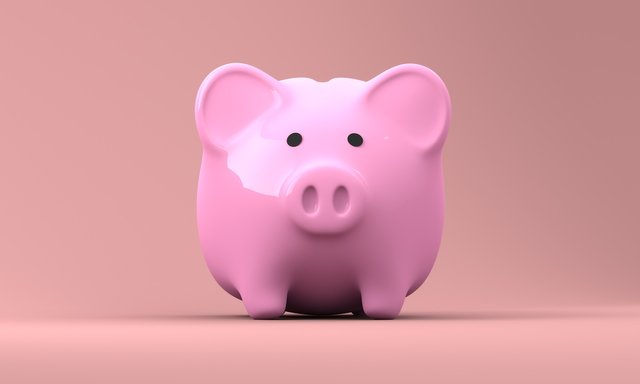 ---
Since three months I share my rewards with 20% @steemchiller , 10% @steemarity , 10% @wod-game , 10% @steemillu and of course with 10% @steeveapp .
To date I have given 0.868 SBD, 9.626 Steem and 12.935 SP of my revenue to these accounts.
The payout was automatic and I had no control over it.
Seit drei Monaten teile ich meine Belohnungen mit zu 20% an @steemchiller , 10% @steemarity , 10% @wod-game , 10% @steemillu und natürlich zu 10% mit @steeveapp .
Bis heute habe ich 0.868 SBD, 9.626 Steem und 12.935 SP von meinen Einnahmen an diese Accounts abgegeben.
Die Auszahlung erfolgte automatisch und ich hatte keinen Einfluss darauf.
---
Yes,
my financial contribution is ridiculous.
But more is unfortunately not possible for me.
It is my small contribution to the Steemit community.
I've been working a little over the list of beneficiaries.
From now on, @steemchiller , @driveforkids and @schlunior 20% and @steeveapp 10%, get from my earnings.
Ja,
mein finanzieller Beitrag ist lächerlich.
Aber mehr ist mir leider nicht möglich.
Es ist mein kleiner Beitrag an die Steemit-Community.
Ich habe die Liste der Begünstigten etwas überarbeitet.
Ab sofort beteilige ich @steemchiller , @driveforkids und @schlunior zu 20% an meinen Einnahmen
und @steeveapp zu 10%.
---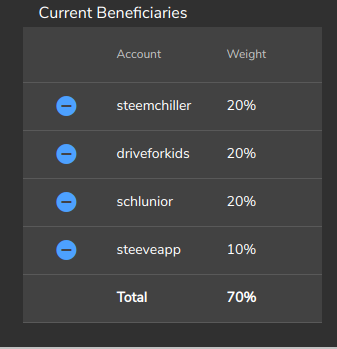 ---
Post end
Beitrag beenden
---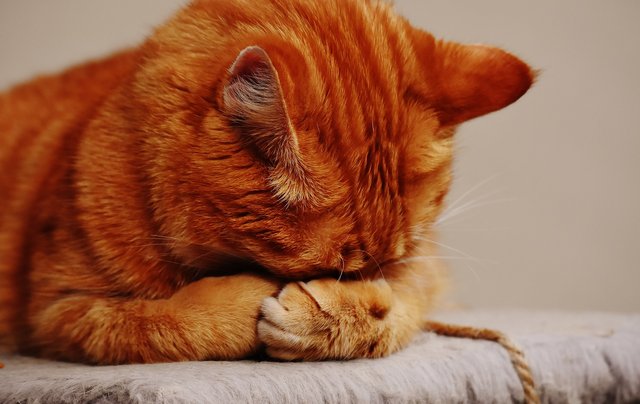 ---
At the end I would like to point out that the pictures are from Pixabay and own screenshots.
Have a nice day.
Best regards Condeas
Am Ende möchte ich darauf hinweisen, dass die Bilder von Pixabay und eigene Schnappschüsse sind.
Ich wünsche noch einen schönen Tag.
Herzliche Grüße Condeas
---
View this post on Steeve, an AI-powered Steem interface