The Hemping Hand Foundation: Healing through the Blockchain
Hello everyone! I am @ericwilson and I am helping a friend with a project.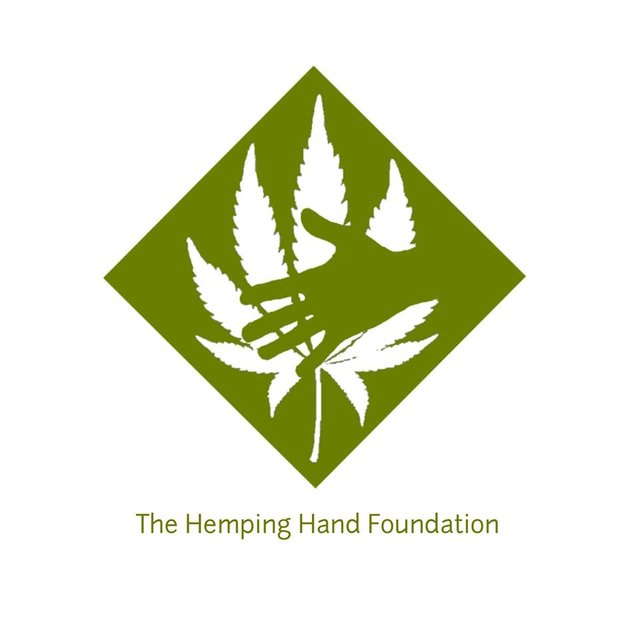 She is amazing and already helps cancer patients aquire RSO. Periodically she asks for donations on Facebook and I always try to help. Last time she asked they were able to raise $100 within 10 minutes (and that is generally how fast it happens).
She was even able to help someone here on Steem (I will let them to come forward if they choose).
I was considering ways to fundraise here on Steem. I think that this community is really awesome and people step forward when needed.
The below information goes directly to her to fund various projects in addition to getting RSO to patients (you can keep an eye on the Facebook Page for what the latest updates are). All liquid donations and 50% of the liquid rewards here go directly to the purchase of RSO.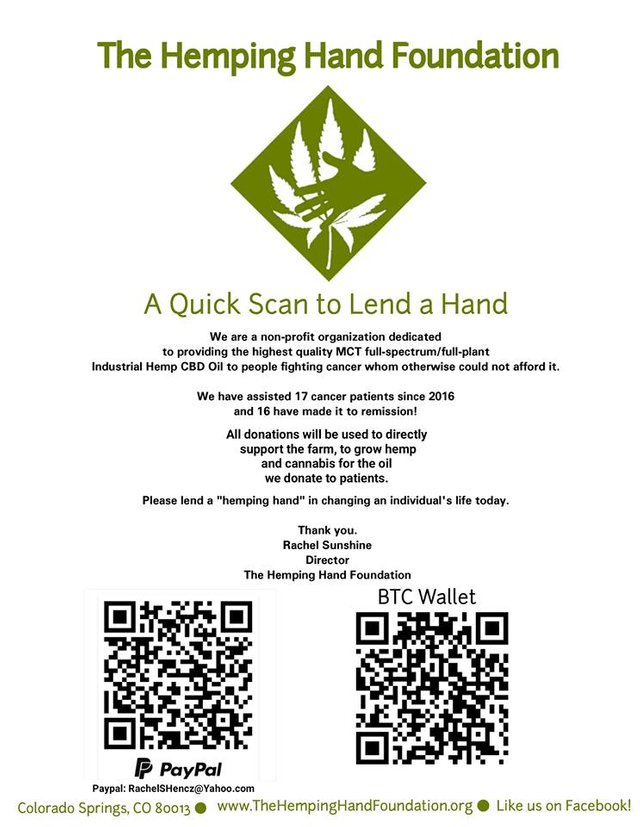 Here what I was thinking:
I created this account and powered up roughly $20 worth of Steem. Currently I have it set to sell all votes when it is above 80% through SmartSteem. All donations in Fiat I personally receive will go towards the purchase of Steem. Half of that will go directly towards RSO and the other half with go towards SP. (Edit: We plan on posting from this account once a week).
We obviously appreciate upvotes but what this account will be is not in it's final form.
Moving foward we will work on transparency while maintaining confidentiality for patients and grow the trust that ALL money goes to EXACTLY where we say it does.
If you have any suggestions PLEASE leave a comment and if you would prefer to speak to me directly please feel free to DM me on Discord: EricWilson#1388