It's been far too long since I did any fundraising for @schoolforsdg4 and with Steem prices so low, they can probably use as much as they can get. Just for fun, I'm going to combine this with a Comedy Open Mic entry and if by any small chance I get a prize, that will be donated to the school along with the liquid rewards for this post.
I hope you enjoy this humble, little poem about the lovely @azizbd and apologise now for my lack of poetic skill!
Here is a tale about the great @azizbd,
A charitable man, as good as can be.
He started a school, fed the children
And empowered the women in an area of poverty.
Then to produce more food for the people
Even a poultry farm was started by him and family.
He worked so hard, that one day at the farm,
He became confused and the chickens he began to teach.
So good were his skills that they learnt well
And before long extended their reach.
Today three of these chickens have started a school of their own
And it is there that they now cleverly teach.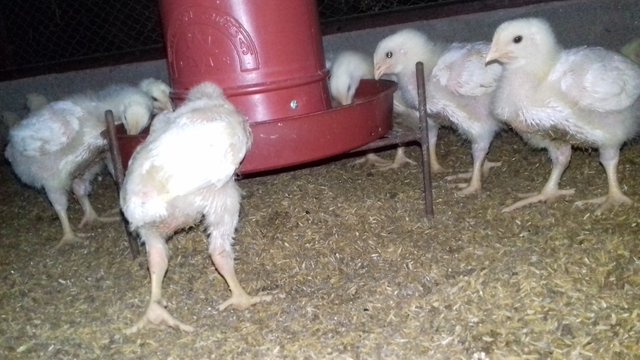 photo credit @azizbd
~○♤○~
To pass on the comedy torch and bring smiles far and wide, I would like to nominate @azizbd himself and the lovely @lindahas, who so often makes time to fundraise for these children in Bangladesh.