On March 13,2018 around 9 in the morning, my father Saturnino Q. Olloves, 59 yrs of age was admitted at City Public Hospital because of a heart problem, its hard for him to breath normally.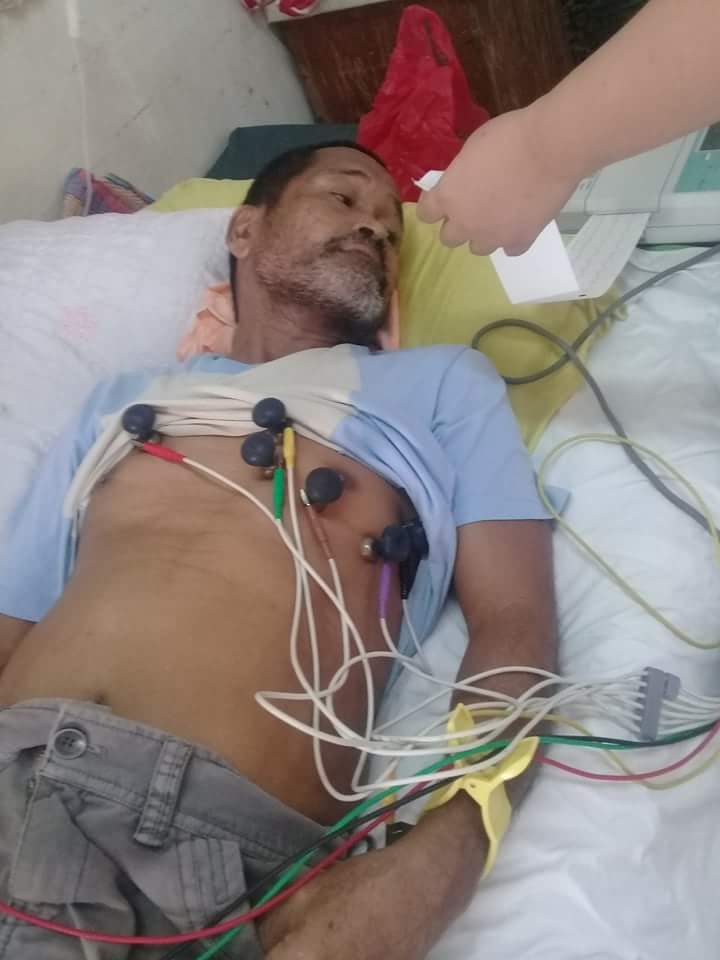 My father is a carpenter, working so hard just to provide our needs. We are not rich but he strive and work hard for us so that we can live.
seeing him suffering makes my heart aches, but I dont want to show it.
Its obviusly that he suffer much pain even he smiles and hide the pain,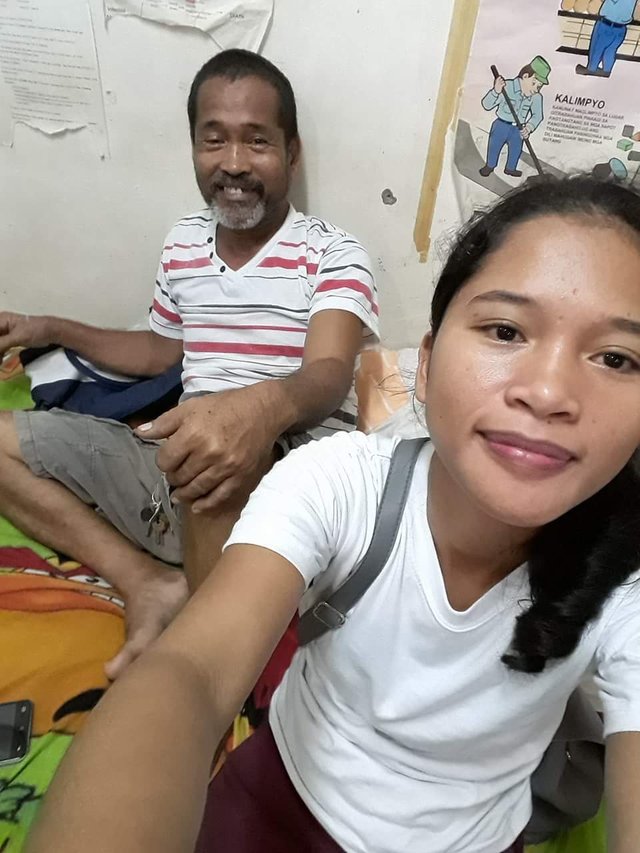 He's okay and discharge now..
but were struggling about the billings and for medicine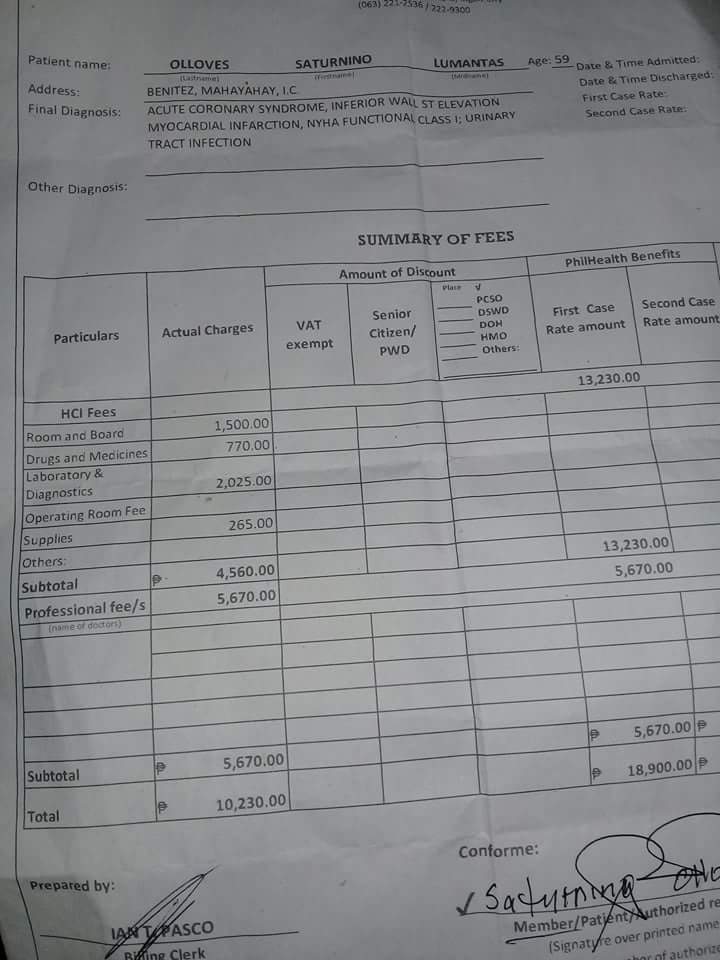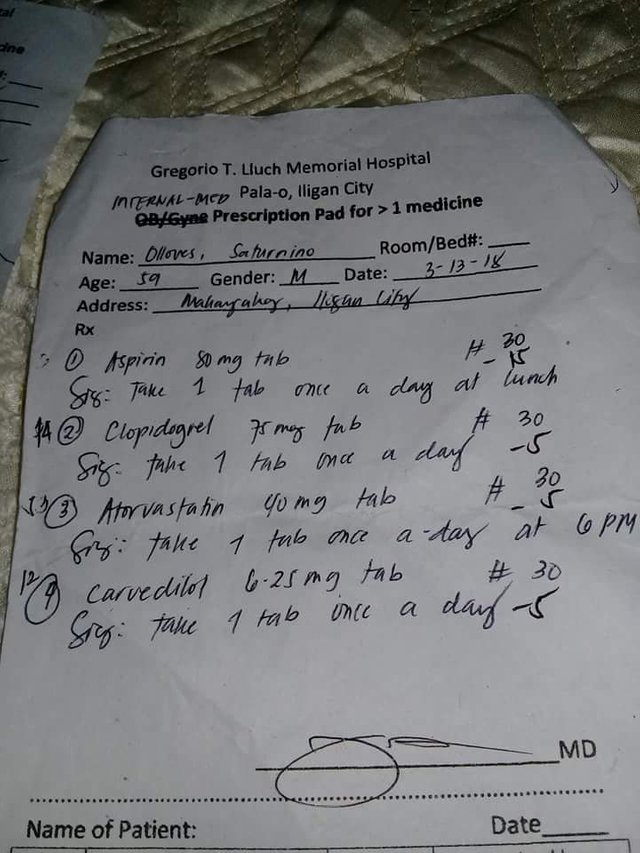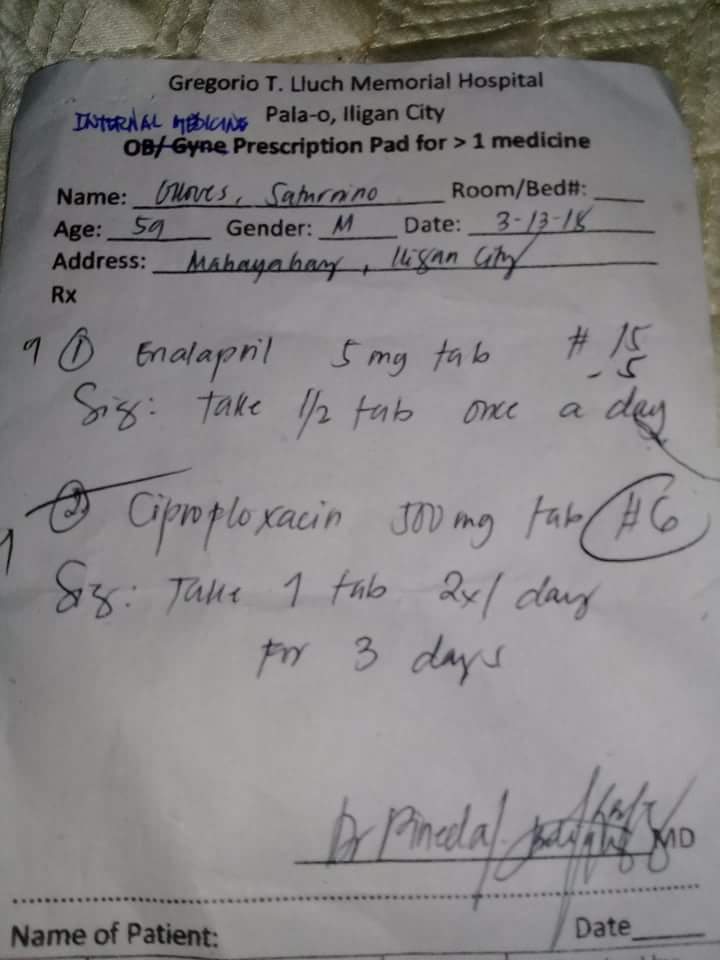 whats my point is that. take care of your parents, not just because they're sick but because of all the sacrifices they made.. were too busy growing up, we forget that they also growing old .
I just want to tell everyone to love your parents no matter what because they just want what is the best for us.
Saying them simple THANKYOU means a lot to them.
For now im having a part time which is online shop so that in simple way i may be able to help my family.
But Im using this privilege to knock on everyones heart to help my father.
love,
maeolloves143