Fundition| Entry to Crypto Art & Design Challenge
I reckon although there is a down on Steem's market, Steemians are quite active this week. Thank @fundition and @sndbox for hosting the new contest. Check it out here
Congratulation for your collaboration 💟💟💟!
So far, there are a lot of creative entries. This is my entry for the Crypto Art & Design Challenge!
Honestly, I am not really good at designing skill and Art. So that I try to investigate something simple. The photo below is inspired by the Ten Commandments in Hebrew (Jewish).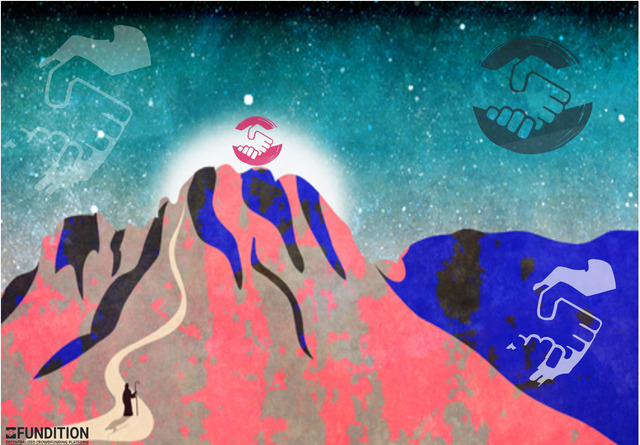 I am neither Judaism nor Christianity but I was inspired by the picture and the journey in which those bibles were created. Somehow, there is a similarity in what @fundition have done and the meaning of The Ten Commandments.
Those are always challenges and difficulties. It is essential to #holdinghand and collaborate for the social better-off.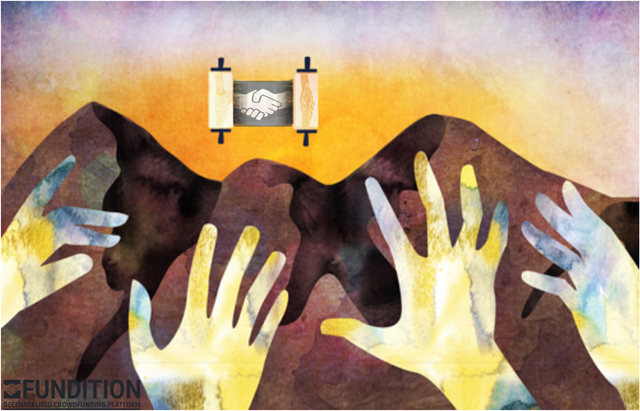 Source: The Ten Commandments
For who interest:
How to Participate
Pick a famous artist (Picasso, Van Gogh, David Hockney, Michelangelo) whoever you want - and interpret the Fundition logo into that style. Other components of the image (background, details, other elements) are completely up to your imagination.
Crypto Art Challenge Guidelines
Create 1 image (2000 by 1200px) using the Fundition logo (above)
Publish a post on the Steem blockchain explaining the Artist that you were inspired by
Publish a post using the hashtags #fundition and #fundition-art
Share a link to your post + image in the comments below by Friday, 10pm EST
You may need the Fundition Media Kit
Thank you and good luck for all participants!!!