We have a special treat for you gadget junkies, techno freaks and all of you who enjoy seeing new technology going hand in hand with steemit platform. Today we will promote to you an amazing project done by
@techtek
about a free opensource notification software. It is a stand-alone Blinkit device that connects to the Steem Blockchain over WiFi. Are you excited? We sure are.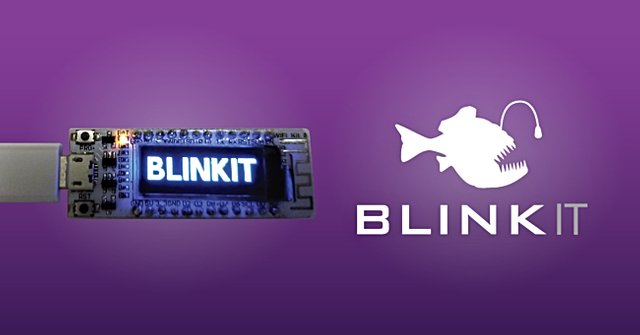 Original photo is made and owned by @techtek
"Blinkit is a notification software that can already be used to give various devices a Steem purpose. It is a Windows software with a brand new goal it needs to achieve and we are sure that it will achieve it on Fundition. The goal is an inexpensive, easy to obtain, stand-alone Blinkit device that connects to the Steem Blockchain over WiFi. Blinkit device will notify you with sound and light when there is a specific Steem action such as an upvote of your post. What made
@techtek
create such a marvelous thing? His passion for creative and innovative devices along with his love for the Steem Blockchain.


At the moment, Blinkit is only available for Windows but it will be made to work without the connection to pc and always ready to notify independent of an operating system. It will be connected directly by itself to the internet.
An inexpensive device that is easy to obtain,
setup, update, and modify?
BLINKIT - WITH ENDLESS POSSIBILITIES
Wifi connectivity
Connects with the Steem Blockchain
Oled Display
Powered over USB (USB power adapter, powerbank, or any USB port)
The cost of the hardware needed for development is targeted and expected to be low because of the use of pre-build boards that include all the required hardware and features. In order to select the best hardware for the users, multiple different boards of different brands and different configuration need to be bought, made compatible and tested before making a final decision. The first few development boards are already bought, and a first version is being prepared but to make the next steps with the development of a standalone version, multiple test devices need to be bought and tested by the Blinkit team. The planned devices to get are:
Wemos 1.3" Oled x3
Wemos 0.96" Oled x3
Heltec WIFI KIT 32 x3
Heltec WIFI KIT 8 x3
Several smaller parts, (RGB) LEDS, and jumperwires
The funds needed to develop this stand-alone version of Blinkit amount to 500 USD and Fundition is sure that this project will have no problem of raising them. We are all here to help this device see the light of day and become the next great thing on our steemit journey.


This project needs our help to make the first Blinkit stand-alone version a reality. The team of 3 developers
@electronicsworld
,
@flash4yard
, and
@techtek
are close to presenting the first results and we are very much excited to see them. The project has over 140 backers so far and there is still time for you to become one of them. It is regular with presenting us news and updates but if you want to know even more, visit their website
Blinkit
or join their
discord server
. Close to 80% of the funds needed have already been raised and your kind help will make a huge difference in achieving the complete goal.

Image is made and owned by @techtek
To read all about this project and learn how you can support it, visit it on Fundition.io by simply clicking on the link: Blinkit Standalone Device and be sure to check their steemit profile @techtek to read about news and updates.


Have you started building your future today?
@techtek
and his team sure have. Fundition is proud and happy to support projects like these that are not only developing new technology but making our steemit experience better with each day. They are upgrading our steemit experience actually and there is no telling what else they have planned for us. We are sure that many more brilliant ideas will follow when they finish with this one. Let's help them with that finishing. Open your hearts, recognize an amazing project, and donate today.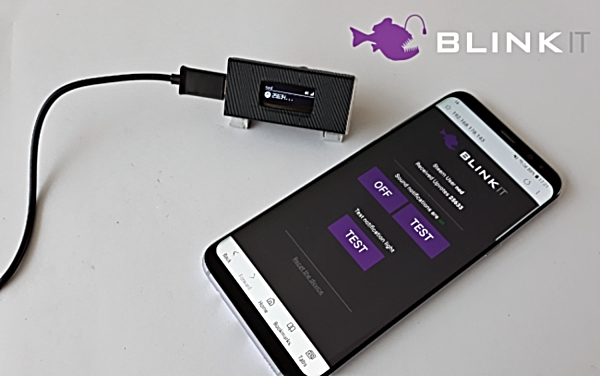 Image is made and owned by @techtek

Start Building the Future Today with:

Join a community with heart based giving at its core