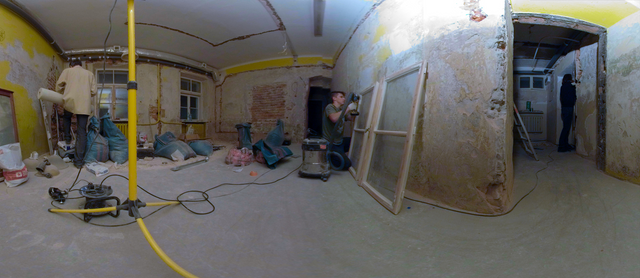 On 4 December we continued renovation works in our Kingdom. This time there were @hallmann, @prawdawtvmowili, Janek and Łukasz.
As in previous days, we continued making electrical installations. Finally @prawdawtvmowili started to lay cables. We also removed the old paint from windows and door.
---
Check out our project on Fundition!