Dear Steemians,
This is the 18th update post for the Fundition.io project I have created with regards to the fundraising for flood relief activities in the form of the donations to the Chief Minister's Distress Relief Fund in the South Indian State of Kerala.
Updates for today:
Even as Kerala government announced it will be sending ministers to different countries to raise funds, a team of Indian origin writers and professionals in United Kingdom are planning for a fund raiser in UK and Indian MP from Kerala, Mr. Shashi Taroor is said to be making a special address on coming Wednesday.
There is some relief for the people who would like to travel on the Munnar - Mayoor route as the destroyed bridge connecting those 2 places has been replaced with a temporary bridge built and will allow the tourists to visit Eravikulam National Park.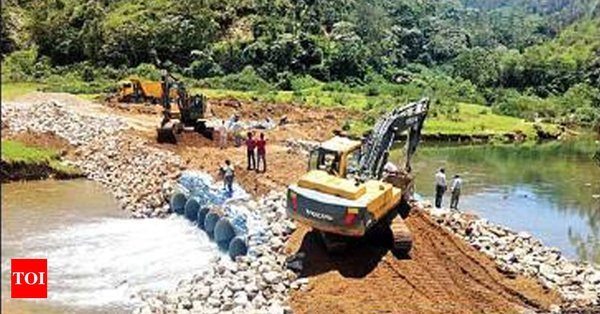 Source
One of the premier institutes of India, the National Institute of Technology of Trichy is building temporary electric distribution boards to help restore the power supply in flood affected areas of Kerala and they are planning to distribute 500 such boards.
Meanwhile, the health issues are still a concern for the people as few more cases of rat fever and some cases of Dengue and H1N1 have been reported from Alappuzha district and health department is striving hard to create awareness.
Updates on project Donations and Support:
The funds are getting updated every day with the contribution of @fundition's upvotes combined with other votes and status as of now is as below.
First goal 100% reached, we are onto second goal with close to 550$ donations out of the consolidated intended 1500$ goal as in below screenshot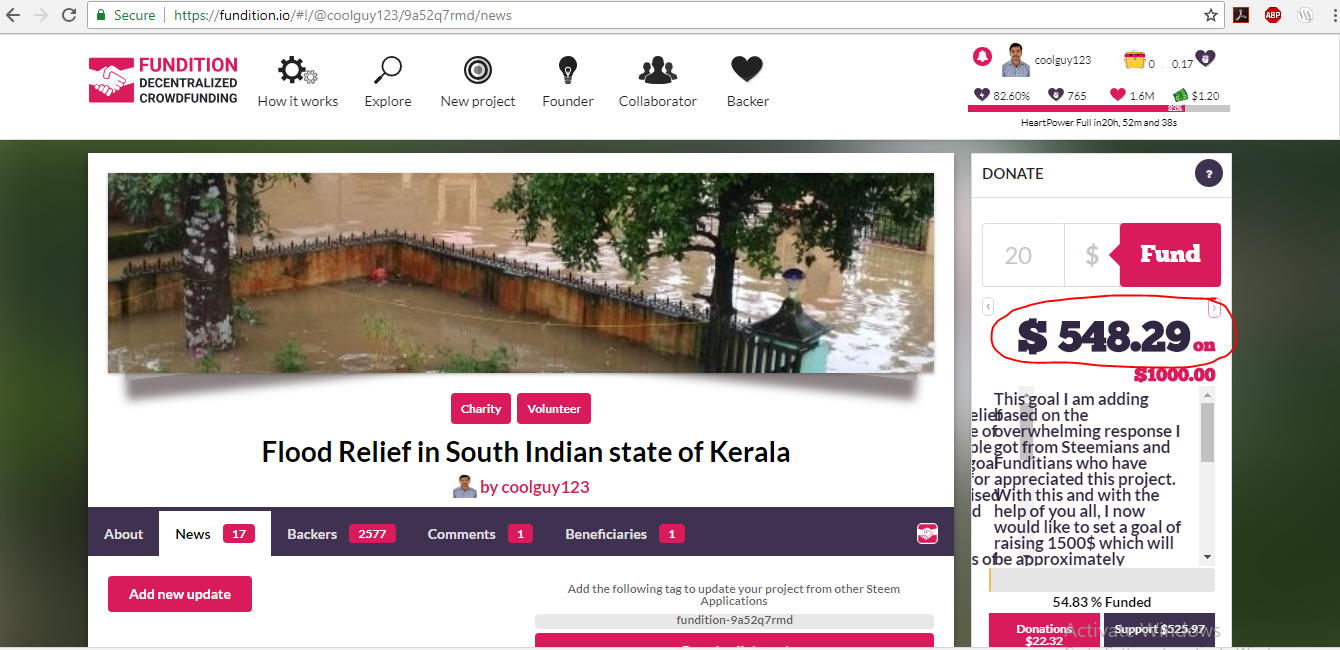 It's my duty to thank you all those who have contributed donations and supported via upvotes and resteemed the update posts.
Recently, I was on @pennsif's The Alternative Lifestyle Show which was on air on last Friday and here is a link to the post which contains recorded content of the show.
The show allowed me to explain on the flood, the situation of the relief camps, about the loss of property and crops and also about the donations the state is receiving from people.
Hope this inspires few more Steemians to support this.
This fundition project updates I provide, gives an option for curators to have maximum curation rewards because of the support from @fundition in the form of bigger upvotes and curators in turn will be supporting this project by voting on these updates

Thanks for the votes, comments and resteems.
I am a proud member and supporter of below communities:

Do you use eSteem?
eSteem is a Mobile📱& PC💻 app. for Steem with great features. Also, you get Incentives posting through eSteem apps.
eSteem Spotlight; eSteem provides rewards for it top users in Leader Board with most Posts, Comments and Highest Earners.
---