One of my many roles as a teacher is to crowdfund for my institution and class. It is very common for me to hold crowdfunding projects. These projects range from asking for donations to the building of a specific product. However, I have found many issues with conventional crowdfunding until I came across Fundition.

Image source
There are many issues associated with conventional crowdfunding. However, I would like to quote from two sources. First source is taken from Forbes which speaks of the different issues related to crowdfunding. One of the many issues is the need for a registered portal or middle man to facilitate the entire process. This creates two issues which is the lack of transparency and the possibility of scams by such funding portals. Fundition on the other hand acts more like an unseen facilitator rather than a middle man. Through bringing together both founder and backer, this increases the speed in which donation can be distributed to the project. In addition, since Fundition is built on the Steem blockchain, transactions are near instantaneous. This is because the Steem blockchain has an average transaction speed of 3 seconds vs the days if not weeks required for the relevant bodies to approve a crowdfunding campaign. Of course, this does not include the mountain of forms and documents required by these portals and funding bodies.
The problem with crowdfunding is echoed in the second source, which is from Onnée & Renault (2016). Onnée & Renault wrote a topic on the problems with crowdfunding, and suggested on ways to improve a company's success crowdfunding through the use of hybridization. Onnée & Renault suggests not just sourcing for funds, but ideas and community support. This can also be done through voting which is exactly what Fundition is doing through the Steem blockchain.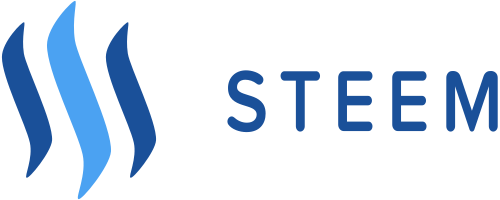 Image source
Such a funding method is considered effective and revolutionary and the time of writing of the book's writing through cross referencing successful projects that has come before it. Thus, this indicates the possibility of Fundition's success. Of course, there is no use debating academically about the need for Fundition. As such, let me demonstrate a project that has benefited from Fundition.
The Need For Fundition: A Case Study
One of my personal favorites on Fundition is project lab. The idea and execution of this shows how innovative Fundition is in using the Blockchain to crowdfund for students in need. Project lab is about crowdfunding for the equipment needed to build a lab for a school. Conventionally, no one would fund such a project. I tried doing something similar on a local angel investor site and got close to nothing. Comparatively, Fundtition, being built on the Steem blockchain has close to 2 million users who can contribute and get rewarded. This creates a win-win situation for both the founder and the backer. Besides, just like how Fundition rewards the backers with heart power, it is the heart and not the rewards that matter and Fundition facilitates this by gamifying the system.
Another project is by @steemhelpinghands where an empowerment program was organized at an orphanage. Similar to project lab, this program has impacted the lives of the next generation which otherwise would be rather difficult to fund. One of the many reasons why I would use Fundition as compared to other crowdfunding platforms is due to its ease of use. Of course, it may not be easy to get an account on the Steem blockchain initially, but in the long run, it is far more convenient. Furthermore, with the many content creation platform found on the Steem blockchain, it won't be too difficult for a founder to write blocks and create videos to generate hype and buzz about a project. Thus, eliminating the need for costly advertising services.

Image source
Conclusion
I believe that Fundition will disrupt crowdfunding the same way how Steemit disrupted social media. I think there is so much potential for it and the only real hindrance is the adoption of cryptocurrency and blockchain technology by the masses. Once that is done, I don't see how anyone would prefer Fundition over other conventional crowdfunding platforms. Do take note that everything mentioned here is based on my personal research and I am open for any feedback or comments. If you would like to find out more, do head on to Fundition's site and check out all the cool projects that they have made possible. Do take a look at their purple paper to get a more in-depth understanding of this awesome project. Alternatively, you can check out the their Twitter and Facebook pages. If you have any questions, you can post them in their discord group. I am sure the wonderful people there would be more than happy to help.
Sites & Groups
**References**
https://www.forbes.com/sites/deborahljacobs/2013/04/17/the-trouble-with-crowdfunding/#73c91d1018bf
Onnée, S., & Renault, S. (2016). 15 Crowdfunding: principles, trends and issues. Research Handbook on Digital Transformations, 313.