Whoosh! Oh my goodness! It is cold out there!
So, I was sitting at home and got thirsty for some juice. So, I decided to walk over to the gas station, which is maybe 150 yards from my house, was wearing boots, coat, hat and gloves like you're supposed to ... And was shivering by the time I got there - took maybe 45-60 seconds ....
I moved pretty slowly once I was inside. Grabbed an orange and cranberry. Only the cooler wasn't working. They were lukewarm, which seemed ironic to me for some reason.... As I walked back to pay, some guy was brushing off the candy display with a feather duster below the counter and talking loudly to the cashier in Arabic as they both laughed about something.
The cashier looked at me, smiling, and he said in a thick accent, "Are you able to find what you need my brother?"
"Yup. Your cooler is out again though", I said as I handed him the bottles to ring up with a twenty to pay for them.
"The man came to look and said it is a burnt motor or something, will fix it soon", he responded.
As he put the bottles in a plastic bag he added, "These are not bad though, my brother!"
"They'll be plenty cold by the time I get home."
"Ah yes! You are right. Thank you for the business and take care, my brother!"
"We'll do", I said,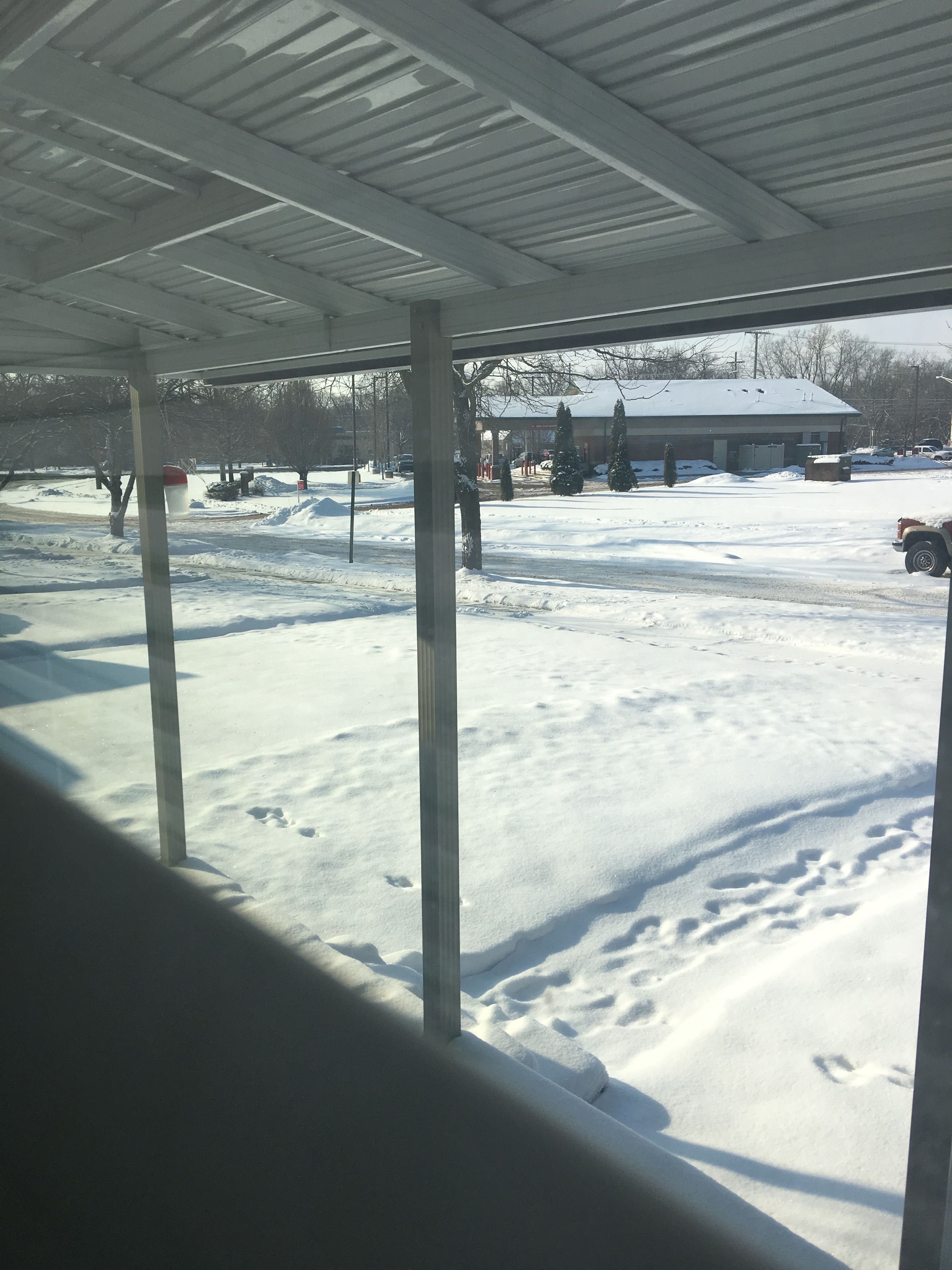 trying not to laugh...
Then, I held my breath as I began the quick shuffle home...