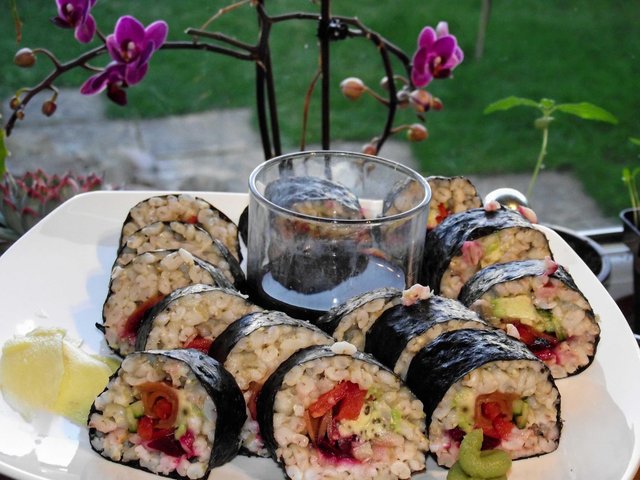 Woop woop its fruitsandveggiesmonday again with @lenasveganliving and @plantstoplanks. I have posted something similar before but this time it is even healthier, after seeing @lotusfleur post with surfing I have been inspired to fit back into my wetsuit and hit the surf. Sushi rice has a lot of hidden sugar and little fibre, so I swapped it for pearl barley wich has the right fibre to carb ratio, and it tastes awesome, I think I actually prefer it even. I went about making the pearl barley the same way as sushi rice except it took about an hour to cook, I used sushi rice vinegar but left out the sugar. I used 500g pearl barley and 800ml water a pinch of salt and once it was cooked I added 50ml sushi vinegar and let it cool down for a couple hours.
The day before I made the most important part, my fake smoked salmon or valmon, vegan salmon. I used a potato peeler and made some carrot wafers, crumpled up 2 sushi nori sheets, 3 tablespoons liquid smoke, 50ml soy sause, half a teaspoon smoked paprika and a pinch of salt, I brought it to the boil and as soon as it started boiling I switched off the stove and left to cool down and put it in the fridge for the next day, this was my best batch so far.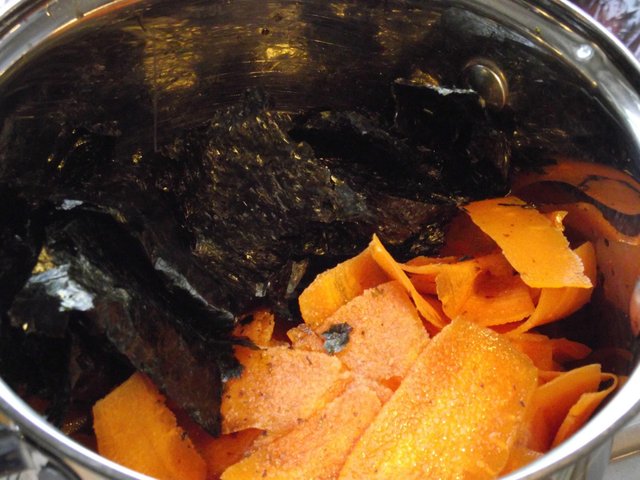 When the rice was nice and cool I sliced up beetroot, red pepper, avo and cucumber.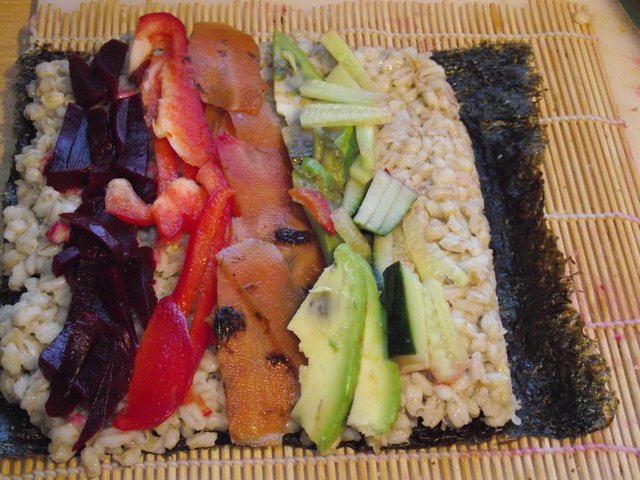 Then rolled them up.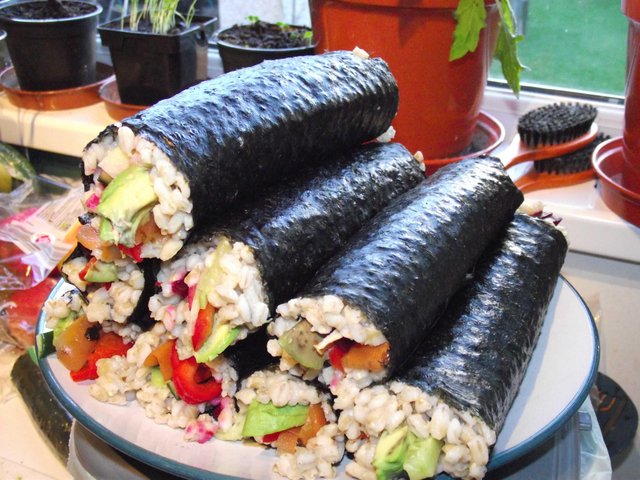 And chopped them up.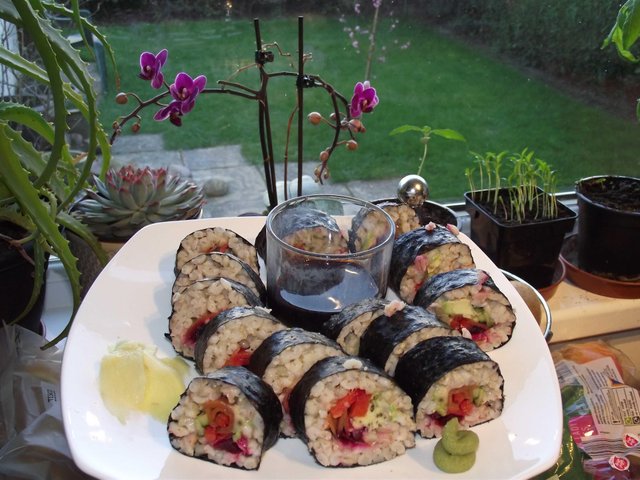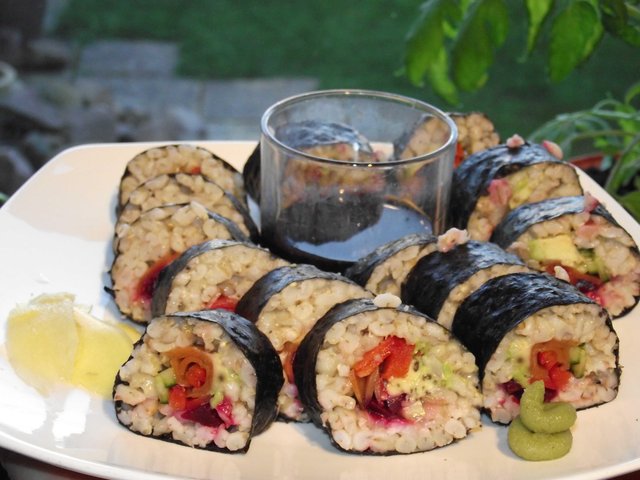 Thanks for stopping by and have an awesome week.