So I finally plucked up the courage to brave the North Sea and have a surf and I had a BBQ and this will be my fruitsandveggiesmonday entry with @lenasveganliving and @plantstoplanks.
I was kinda spontaneous and decided to go for a surf at lossiemouth in Scotland 🏴󠁧󠁢󠁳󠁣󠁴󠁿, I obviously made sure I can still fit in my wetsuit, it is an hour drive and would be a waist of a drive if I got there and found out someone shrunk my suit lol 😂,because the water was very very cold ❄. The waves were on the small side but worth a paddle out, it may not look like it but it was 2 to 3 feet high.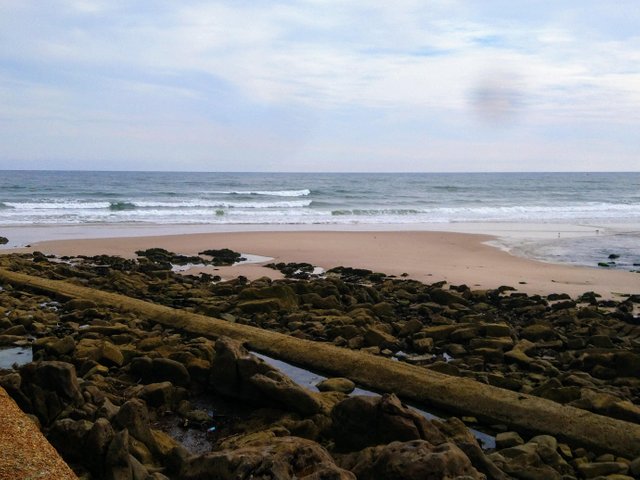 After that I was sorta tired and did not feel like cooking, so I got some vegan burgers and sausage with onions, red pepper and mushrooms and skewered em.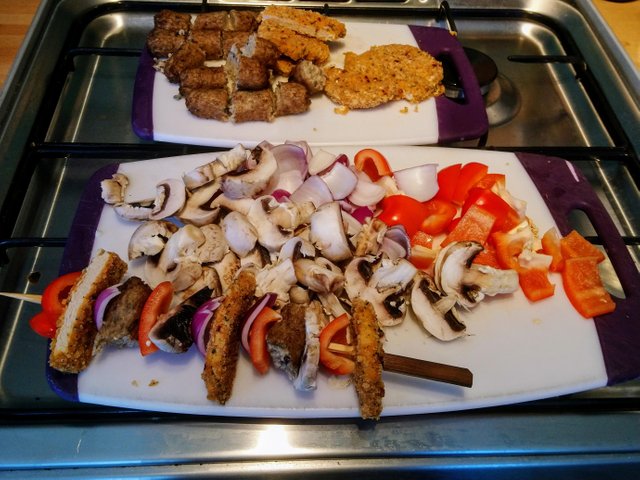 And banged them on the BBQ.
![36n9darpoy.jpg](
![mp2oyqsgxe.jpg](
![mp2oyqsgxe.jpg](
![mp2oyqsgxe.jpg](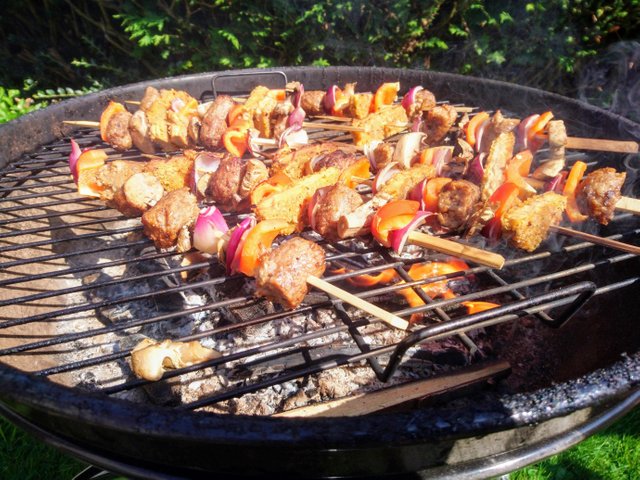 Then a bun with ketchup and mustard,oh and a beer 🍻.
![urw5ejfhgh.jpg](
![mp2oyqsgxe.jpg](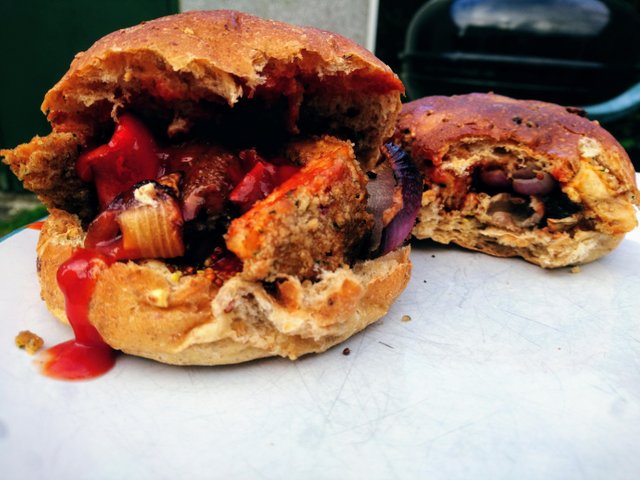 You just gotta love summer, have an awesome week guys.