Years ago frugality usually went hand in hand with less waste and, ultimately, less environmental damage. Today, not so much.
Environmental impact is often at the forefront of my living and purchasing choices and when we have a reasonable income, while I still try to make the most of our budget, I also try to be conscientious with my purchases. I might pay out a little more to support local or buy reduced waste products. However, when you end up on a more minimal budget, you end up with less choice and it's surprising how many of the cheaper options produce more packaging or have more environmental impact.
Normally, when I have to use a supermarket, my preference is a local South Australian one called Foodland. Profits are kept local, preference goes to sourcing local as much as possible and they are even listening to public opinion and catering towards low waste options. More of the produce is loose so you can bring you own product bags and they have more organic choice than the other supermarkets. Prices are reasonable, sometimes lower than the big two, Coles and Woolworths. However, with our income currently halved, I've had to turn to Aldi a bit more.
Adli's profits go abroad and packaging is much more prevalent, but every time I get to the checkout I'm always surprised with the how much less my total purchases come to. While packaging is harder to avoid and choices are more limited, there are more Australian products available than I expected. So there is, even here, the chance to try and make some better choices with purchases.
Something I haven't been able to bring my self to purchasing from Aldi is meats. The choice is really limited and as you can probably imagine, more ethically produced meat is not going to be available at a low enough price for a low budget supermarket. They stock pretty much all factory farmed meat and most of it is beef, which is a market coming under fire from environmentalists. I generally avoid beef, for a variety of reasons, one is environmental, the other is that it often comes up as the least healthy meat (especially the way it's currently farmed) and I'm not really keen on it anyway, especially given other options. I find kangaroo a good replacement in many meals and it has a much better environmental and health impact. You're not going to find it in Aldi, though.
So how else can I make a shop go further and further reduce spending, waste and environmental impact? Even in a world of subsidised meats, vegetables are, thankfully, usually a cheaper option. All meals can be bulked out with more veggies, meaning the meat part can be reduced. Where I'd usually use a full pack of meat, I've started separating it and freezing in smaller portions to make it spread over more meals. This reduces cost and packaging. When I can retrieve the vegetables from my garden, there's nothing more local, cheap and packaging free than that. Meat free meals are a also a great choice.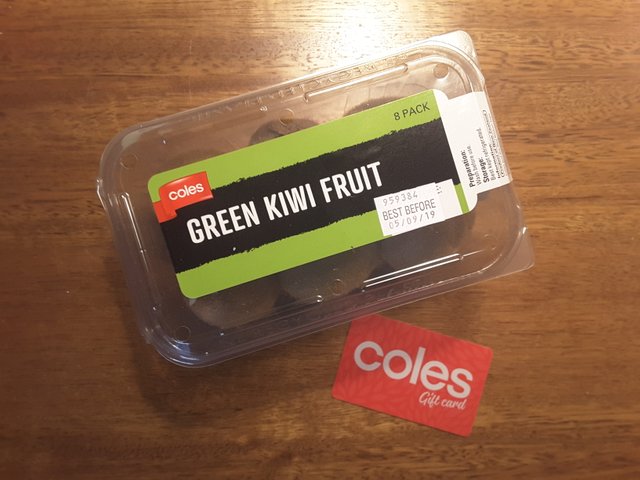 So now for my guilty confessions of where I've failed completely with environmental impact due to cutting costs. Many supermarkets have reward systems where you get reward points every time you spend money with them. I'm a member of Flybuys, here in Australia, which the Coles group comes under. While I don't often shop there I still pick up pints at various places and have been holding off on redeeming them in case of such a time as this. What I used to do to get them as money off at Coles was go online and have the amount added eke finicky to my Flybuys card, then using my selected pin number I could redeem it at the checkout. This time it's all changed and you order a gift card. I was annoyed at such a wasteful way of doing it. A plastic card delivered by mail which you discard once used. However, I didn't read far enough, because it turns out you can still get them electrically added to you Flybuys card, it's just a little less straight forward and a little less straight forward for the checkout assistant too. I'll do it better next time.
Having the money off for Coles means buying at a supermarket whose practices I don't wholly support. Get more waste aware Coles! Some of my fruit has been coming in plastic packaging because of the significant difference in price.
The more I experience, the more I see the challenges were are facing are never going to have a simple solution. When we're in a stable situation, we have more scope to make changes which will impact the environment less and support those around us more. However, many are in a situation where they are really just trying to survive and get by and choices become much more limited in that situation.