Friend with patience
Friendship is a special bond that helps two people share their lives without caring about being judged. If your friend is judging you or if you are insecure about telling your friend your secrets, then trust me, they are not your friend. I consider friendship a sacred bond and make sure that I am in touch with all the friends I have earned right from my kindergarten days. I call them all once in a while, no matter in which part of the country I am in, and keep myself updated about what's happening in their lives.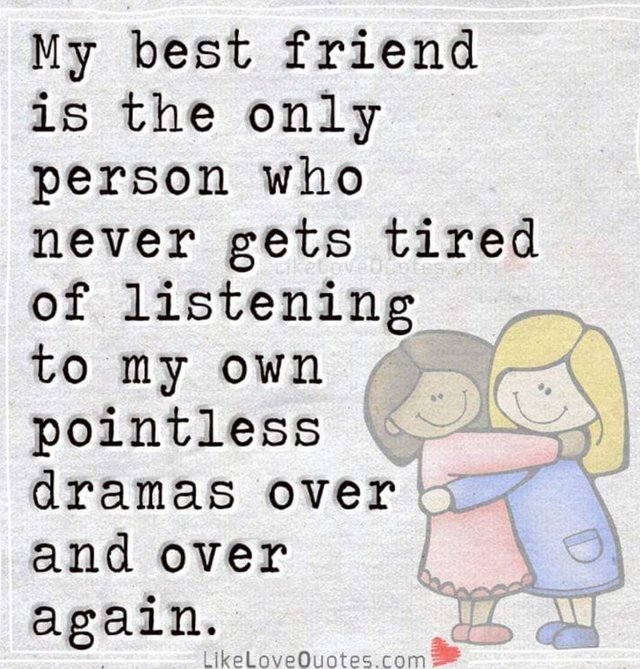 While most of my friends are happy people there are these two babes who are very distressed. They have problems in their personal life and are extremely introvert making them keep their problems to themselves. They rarely call me inspite of me being the only person with whom they can talk to, but I make sure that they always have me to bare their heart. I forced them to share so that they feel lighter.
It feels so good to hear them laugh. I don't expect anything in return from them. They tell me that their parents and siblings have no time for their rants. Probably, they are short of patience to deal with these minor mental health problems.
Few days back one of my friends was feeling very low at 1 am and wanted to talk. Though everybody had slept, I spent some 15 minutes talking to her. It made her a little relaxed. I don't know what the consequences be if she had no one to talk to at that crucial time.
Image source : LikeLoveQuotes.com