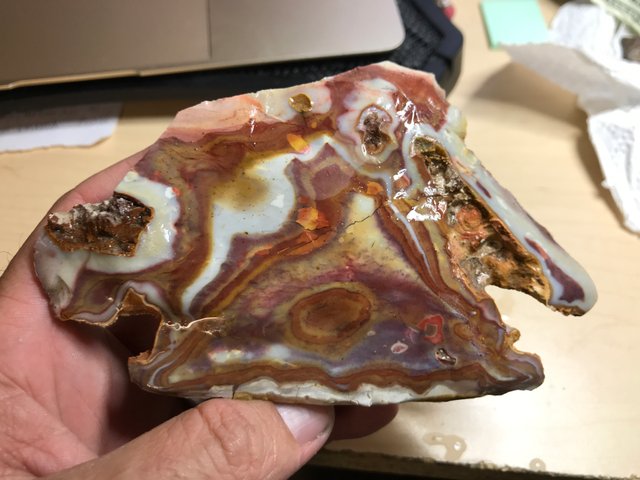 While out in the desert last weekend I came across a rock shop. I got excited because if you are this far out in the middle of nowhere selling rocks you probably have some interesting specimens. Sure enough this guy had some material I had never seen or heard of before, Rainbow Chalcedony. 
The stone appears to be a jasper/agate hence the chalcedony, but the guy at the rock shop could not confirm it. He said the material comes from a mine 2.5 hours north of Tecopa in Goldfield, Nevada. The mine owner allows anyone to come dig for a fee. Unfortunately I didn't have time to drive up to Goldfield to go dig some myself.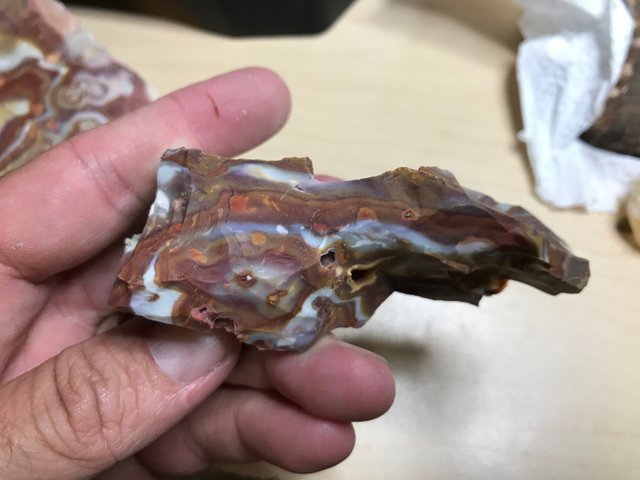 The shop owner showed me a cabochon he had made from it and it looked spectacular. The banding and color combinations set it apart from other rocks. So I bought what he had left of it and headed home.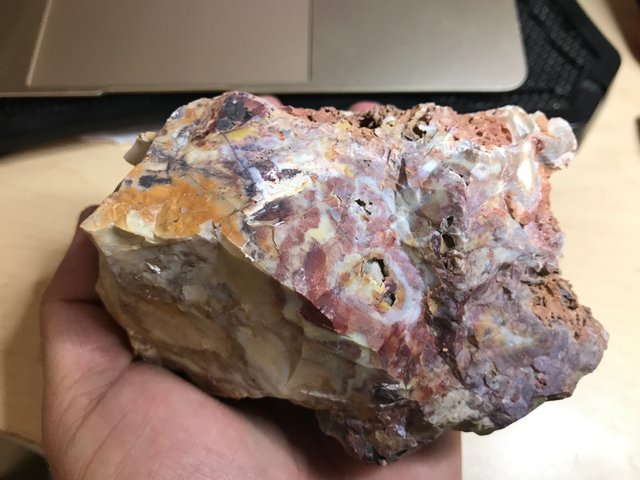 You never know what you will find out in the desert!
If you love rocks, gems and minerals check these tags & Steemians out!
#rockhound by @bitfiend
#bouldersunday by @shasta
#mineralmondays by @rt395
#fridaysrock by @nat-expressions
Thanks for reading!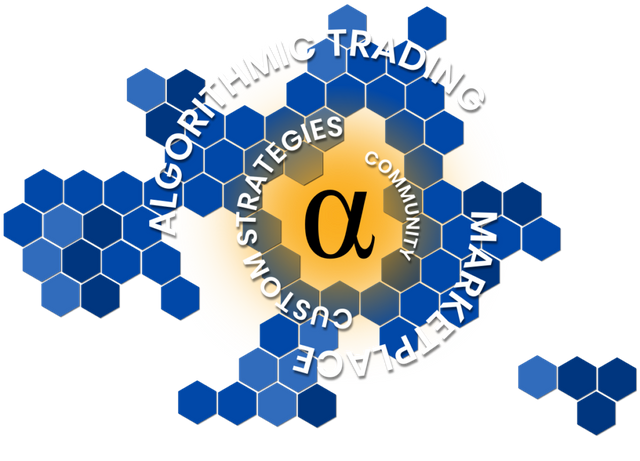 If you love gems and minerals you can visit our shops:
US - https://www.etsy.com/shop/Rt395Minerals
Japan - https://www.rt395mineralsjp.com