Friday's night it's Pizza time (homemade)
Nothing's better than homemade pizza.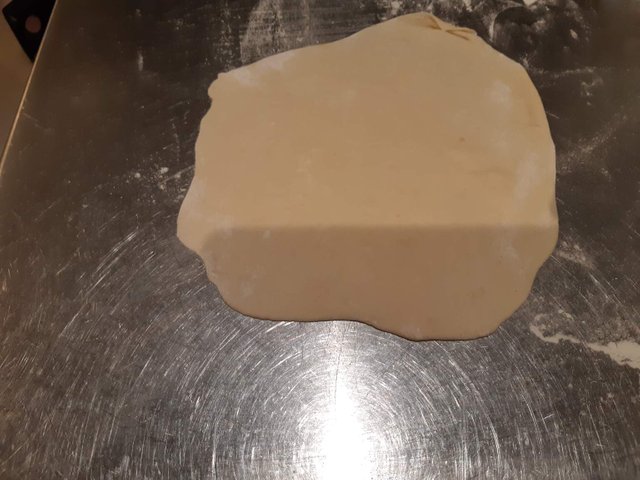 Pizza dough recipe
.30gr olive oil
.220gr water, lukewarm
.2tsp dried instant yeast
.400gr bakers flour
.1tsp salt
Place water and yeast into a bowl and mix about 20 sec.
Add the flour, olive oil and salt and knead about 2min. Transfer dough into ball. Cover ball with plastic wrap and leave to prove in a warm place until double in size (approx. 1h). Use as needed.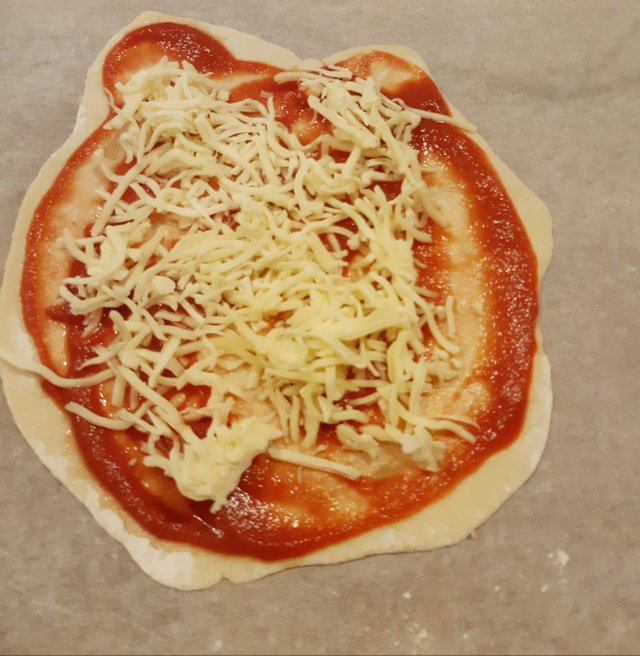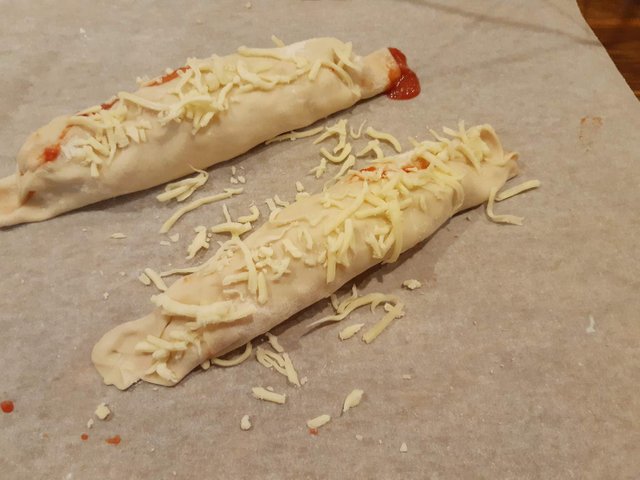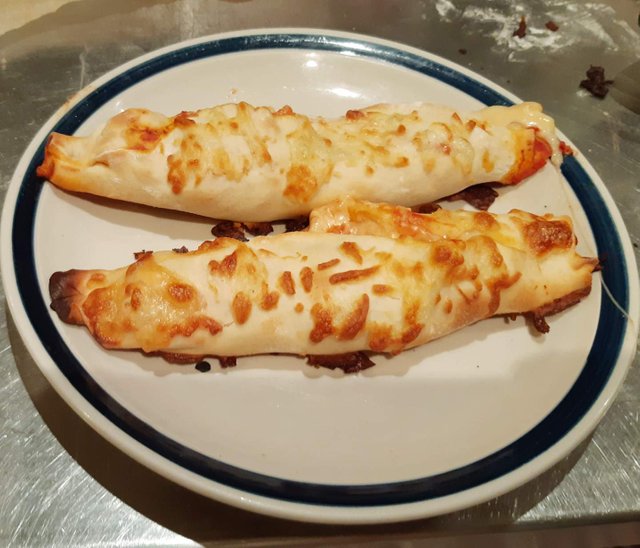 This time I tried to make pizza wraps.
Tip:
You could also try a dessert version: chocolate hazelnut spread and sliced banana
How about a breakfast pizza wrap? Scrambled egg, finely diced bacon and pizza cheese or scrambled egg, sauteed mushrooms and pizza cheese.
There are NO rules when it comes to pizza wraps!
Posted using Partiko Android