The German-speaking Unschooling Network on facebook has 5,000 members. It has become known as a network of people who can stand even uncomfortable topics. Because unschooling is uncomfortable in an educational world.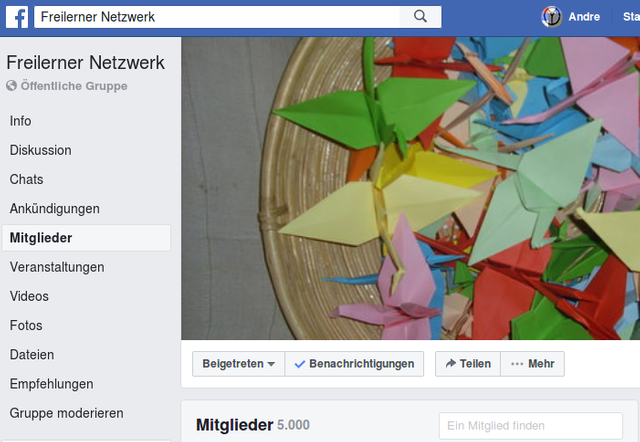 Since 2010 you can find information about regular Freilerner-Meetings / unschooler, homeschooler, radical-unschooler and people interested in it, as well as links for personal education (self learners).
Here at Steem we are still dreaming. The role models are @minnowsupport, @familyprotection, @steemmonsters and many, many more, who support their own growing communities with a large amount of Steem Power and Humanpower. #minnowsupport, #familyprotection, #steemmonsters, ...
We now start the tags #freilerner-netzwerk and #de-unschooling.
Let's hear it for non-violent parenting! (inter alia § 1631 BGB 8.11.2000 [1])
Welcome here are all kinds of expertise in matters of delegation, bots, discord, ...
If you don't know the original yet, you can find it at
https://www.facebook.com/groups/freilerner.netzwerk/
Footnotes
[1] actually already adopted since 01.01.1980, see e.g. https://lexetius.com/BGB/1631,3