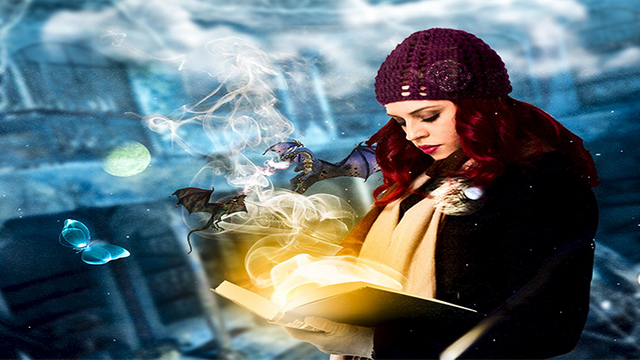 Source
We're always thinking of ways to support, promote, and encourage our community. After NaNoWriMo, I suggested the idea of a beta readers group to @mariannewest and she thought it could be a great fit for @freewritehouse.
I've been working on it in the background, but now it's time to share it and see what you think about it. We NEED your feedback to know if you are interested in the idea.
So here are the basics. I'm still working some details, so suggestions and questions are welcome!
Beta Readers Group Description:
The Beta Readers group provides feedback on final, or almost final, drafts of fiction manuscripts. The intent is to give the author insight into their work from a community of fellow writers and fiction readers before publishing.
The feedback is for a manuscript, but may also include a cover and the back of the book synopsis.
Once published, readers would be asked give the book reviews to help boost sales and it's ranking on Amazon or other online retailer where it is sold.
How it works:
A writer submits their work via a Google form. This will include details about genre, length, and desired timeline for reviews.
Readers will be notified a new manuscript is available. The goal will be to get a minimum of three people to provide feedback. The writer then takes the information, uses it as they see fit, and publishes.
Expectations:
There are two roles:
In order for the group to work, we need to have both. While you can chose to be just one or the other, we encourage everyone to participate on both sides.
Readers
Readers are expected to provide thoughtful feedback the writer can use to improve their work prior to publishing. It should be specific as possible and constructive.
Readers are not expected to edit it, but pointing out any remaining typos or minor issues you notice would be a nice thing to do.
If you agree to review a manuscript, you need to provide feedback according to the specified timeline.
Writers:
Anyone can submit a manuscript to the Beta group by following a few rules.
It needs to be finished and a final or near final draft.

It needs to be shared via Google docs with the ability to comment. (Do not give editing permission.)

Be open and willing to receive feedback. This doesn't mean you have to agree, but you should be okay hearing what people have to say.
In addition, we're considering whether or not writers will have to pay for their manuscript to be considered. The reason we're considering a fee is to make sure that the writers are serious. As you can imagine, organizing and participating in a group like this takes time. We want to make sure that everyone is invested in the process.
One way though, to "pay" for the service will be to earn a spot by reviewing other people's manuscripts. Once you've completed three reviews you can submit your work by following the submission directions.
More details will be published as we figure them out.
Rewards:
Writer's are rewarded by having a thoroughly reviewed manuscript they can update based on the feedback and then publish. Plus Readers can provide reviews to help boost visibility when it is launched.
Readers are rewarded by having access to great stories for free. We're thinking about offering some kind of reward for participation in the Beta Group. What it will be we don't know yet because participants might not be on Steem, and we also have to consider Amazon rules about payment for reviews. I think we'll come up with something that will work though.
So what do you think?
Is the beta group something you'd like to participate in? Would you want to be a reader, writer or both?
Any other feedback?
Please let me know in the comments!
NOTE: This is an updated description from the one posted to @ntowl's account. In particular the payment and reward sections have been updated.
This installment of @freewritehouse was brought to you by @ntowl
NaNoWriMo logo used courtesy of National Novel Writing Month.

Make sure to participate in all the fun events at the Freewrite House
Regular Features
Adopt Me!! - Monday
Recommend your Favorite Freewrite and Win SBI - Tuesday
We-Write and win SBI - Every other Wednesday
Announce the Adoptee
Freewrite Favorites - Thursday
Recommend your Favorite Freewrite Poem - and Win SBI - Tuesday until Saturday
Over 20 Club - Saturday
Poetry Digest - Sunday
Join us at the Isle of Write in the freewriter - retreat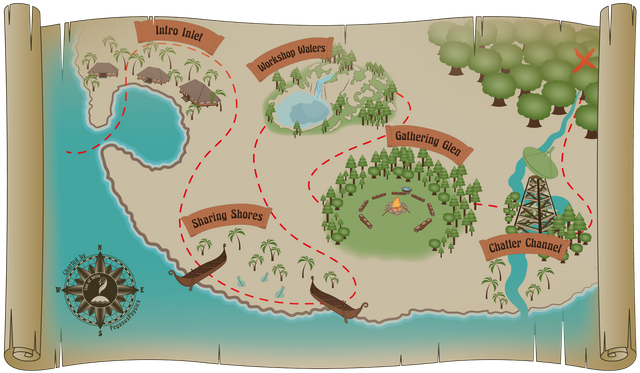 art and flair courtesy of @PegasusPhysics
Join the Freewrite daily prompt