He got on his phone and started talking to whoever was on the other line. The person said "ya, go on," and "that is interesting. Tell me more," as he gazed around his room mindlessly rattling off whatever came to mind.
His eyes passed over the wall full of posters, scary creatures coming out of the shadows and master puppeteers holding up puppets attached to strings.
He ate his bread by putting mustard on the crusted edges and then dipped it in honey. His mouth drenching the white bread with saliva that smelled as bad as the shits he took each morning, an effect after eating meat sitting in the fridge much too long.
He crossed his eye as he spoke. An exercise he'd become accustomed to when he was alone and talking on the phone. His redemption couldn't be found through some stranger he'd speak with on the phone. He knew it but was much too frightened of letting it come to his conscious mind.
===
If you would like to find out what freewriting is all about, go here.
# Badges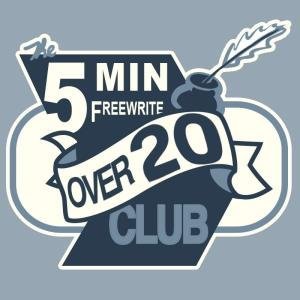 If you are enjoying my work, please -
===
Upvote my posts through steem auto and add the other people and groups you would like to support.

Support me and others through steembasicincome shares. (This also helps you because you will also get a share for sponsoring somebody.)

Click here --> Steemmonsters. This is an offical affiliate link. So, not only will you get awesome cards, but you will also be helping me out.

Send steem directly to me! because you want to. 8-)
---
---
Coming to you from arcange, a friendly warning to all who want to be successful on the steemit platform:
A bit of paranoia is the basis of security.
There are a few simple rules to follow in order to avoid having your account hacked:
Rule 1: NEVER, I repeat, NEVER use or give your owner key or password!
Rule 2: Use your posting key to login, post and vote on trusted websites like steemit.com or busy.org.
Rule 3: NEVER give your active key as this key allows to control your funds! Only use your active key for special operation like money transfer or account update on trusted websites like steemit.com.
Rule 4: Anywhere else, if you are requested to provide any of the above key: RUN AWAY!!!
---
---
Tools:
---
---
Ongoing Contests
---
---
My Completed Freewriting prompts:
---
---
---
---
---
---
===
How can you make this table or create something even better?
stackedit.io, which is great for seeing what you are doing while you are building your page.