"Good morning, Sunshine," she said bringing in plates of food balanced on her arm. "Today is your big day."
"Do you really have to remind me." I rolled over in the bed the opposite way of her and covered my face with a pillow.
"You have been wanting this promotion for a month. Are you getting cold feet now?" She kicks the box spring matters a couple of time. "Get up. Eat the breakfast I prepared for you and get dressed." She set the plates of food down on the nightstand.
It is true. I have been waiting for this promotion, but it came at the wrong time. The summer was the time when I was sick of people the most often. How was I going to control my temper? My last outburst nearly ended me up in jail. All the woman said was "excuse me."
===========
Freewrite brought to you by @mariannewest
If you would like to find out what freewriting is all about, go here.
Badges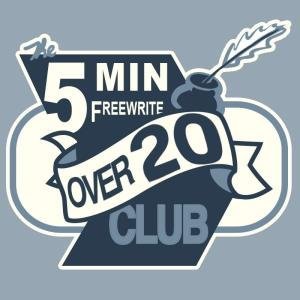 If you are enjoying my work -
Upvote my posts through steem auto and add the other people and groups you would like to support.
Tools:
My Completed Freewriting prompts:
Weekend Free Write: