===
He knew he was going to have to throw out the old woman. This thought made him drop his keys.
"Bindlestiff," Marcy cries from down the hall, "where is my rent money? Dodging me again if ya weren't so clumsy. I can hear your walk a mile away."
"Marcy, I'll have the money at the end of the week at the usual time like I do every month." He slides the key into the doorknob, turns and jiggles the key to unlock, walks in, and shuts his door. That nag always gave him a headache.
His home was the only place he ever really felt safe. He didn't keep much in his flat besides a bed, a table, a couple of dishes, 2 changes of clothes, a sound system, and two large fish tanks swimming with fish, which made the flat look spacious. Everything else he might need was kept neatly in closets.
===
Freewrite brought to you by @mariannewest
If you would like to find out what freewriting is all about, go here.
---
---
# Badges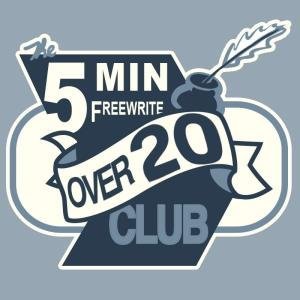 If you are enjoying my work -
Upvote my posts through steem auto and add the other people and groups you would like to support.
---
---
Tools:
My Completed Freewriting prompts:
---
---
---
---
---
---
===
How can you make this table or create something even better?