Being housewife
Financial stability is everyones dream. Nobody wants to live under the mercy of anyone. I am no different. I like everyone else had dreams of having a flourishing career that would make my bucket list possible. But then, I got married and life started. My husband had made it clear that he would want me to look after home and kids till they were able to do it all by themselves. I thought that was a genuine concern and nodded in affirmation.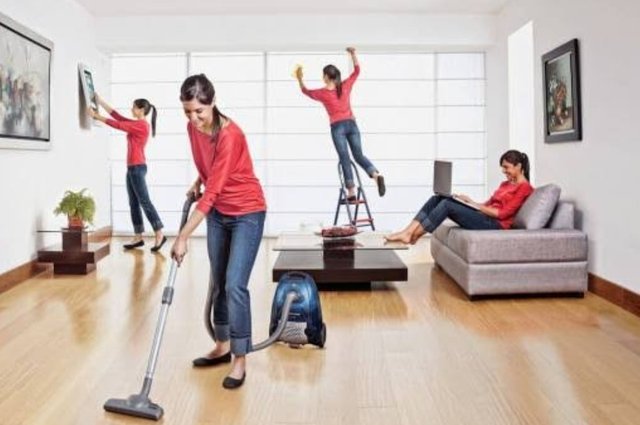 Image source : http://bit.ly/2P73X97
Till I got pregnant I qualified myself with an undergraduate degree and my son was born. I was busy with him for two whole years and then I decided that I needed to have a post graduate degree. I worked on it and got one. When I was done, I realised that my son was still dependent on me and there was no one at home to look after him. Mummy husband didn't want him to be left with someone else whom we couldn't trust.
Time flew and I started loving the time that I spent at home with my son. I loved being a house wife. I am now a full time housewife with no plans to start working anytime soon. That doesn't mean I am lazy because being a housewife is 24*7 job with no time for yourself. I do all my house chores myself and help my kids with their studies. My husband is happy that there is someone at home while he is busy earning for the family.