Prompt: swing
https://steemit.com/freewrite/@mariannewest/day-211-5-minute-freewrite-friday-prompt-swing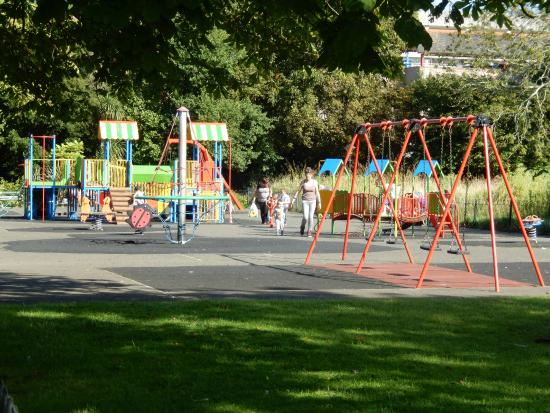 In the middle of an overgrown park, there was a set of swings. Children and adults would stop by to use them.
Sometimes they are just somewhere to sit and have a conversation about life. Sometimes it is a place to be on one's own and reflect.
The park is never kept in great condition. The grass was rarely cut and there was dog poo everywhere. However, there are two entrances, so I would often pass by as it made for a useful shortcut.
One day, when I was young adult, I passed by the park and stopped by the swing. I had things to think about. I pushed myself forwards.
There was this one time, it seemed like the swing was moving more than normal. It was like there was something pushing me along. I couldn't stop, I had to go with it. I was scared at first, but I managed to keep myself together.
It didn't last long and eventually the swing slowed down again. I was able to stop now and get off the swing.
What was that that made me go faster? Did something happen before? Is there someone not at peace?
I left the swing and gave it a glance. The one thing I did decide to myself; I wouldn't stop using it. I will go on the swing the next time I pass.
However, it never did happen again.

Thank you @ameliabartlett for the freewrite banner.
This story is totally fictitious and not based on any true events.