I feel sad once in a while. Do you?
If you came to this post is probably because: - You're feeling sad; - You've ever felt sad; - You're interested in what I have to say. – You came from a link on Discord. Whatever your reason is, we all have good days and bad days. Come on. Admit it. Being human means that feeling down is a part of us, just like feeling happy.
The society we live praises the happy, extrovert and sociable individuals, even if they're hiding the sadness behind that 'mask'. I always try to spread love and positivity, but it doesn't mean that everything are roses all the time. We're sensitive beings and it's ok to feel vulnerable.
I've been listening to a song called "Clearly" by Grace Vanderwall. It's a reinterpretation of "I Can See Clearly Now" by Jimmy Cliff. I could never predict how much it would make me reflect, inspiring me to write this post. I will use some of its quotes to help me explain my point here. Maybe you can use it as a background while you read.
Take this space to be whatever you are, to feel whatever you feel.
There's a world outside my door
I don't know it anymore
I'm gonna stay here now
I'm gonna stay here now
Close the curtains, cut the lights
Match the darkness in my mind
It's gonna take me down
It's gonna take me down
It's easy to close us in our sorrow and let the problems take over our mental state. You think there're many reasons to feel down and helpless. All we want is to lock up and "match the darkness" in our mind.
If you're scared of showing your emotions or admitting you have them, let me tell you one thing: The more you hide these feelings, the stronger it gets. Admitting your fragilities is the first step to know how to handle them.
All the roads I've been before
Same mistakes always got me shakin'
And all the signs I once ignored
In my denial, I didn't want to face them
It's easy to ignore the things that make us feel down and push the problems into the future. In this exercise, we're going to think about the reasons why we feel down. This is the toughest part: Facing your problems. Say it out loud, write it in a paper or draw it out. Do it like nobody will hear it or see it.
Embrace the fact that we all have flaws, we all make mistakes. Remember that you can't always fix all of yours or the world's problems. Cry, if you need to. Scream, if you need to. Let go of the emotions that have been stuck in your throat, stopping you from breathing properly. Is it something you can change? If it is, what are the steps to do so? If not, why suffering for something you can't change?
I can see clearly now
The rain has gone
I accept all the things that I cannot change
Gone are the dark clouds
The dawn has come
It's gonna be a bright, bright sunshiny day
(…)
Take a breath and say a prayer
Find the strength in my despair
It's not gonna take me down
It's not gonna take me down
You can see your feelings clearly now. It was tough, painful and it made you think about things you didn't want to. It's like an inner thunderstorm that, after running out of thunder and rain, became a beautiful sunny day.
The line "I accept all the things that I cannot change" is my favorite. It's so incredibly powerful! Accepting who you are, your scars and imperfections is a beautiful thing. Like Susan David said – "Courage is not the absence of fear. Courage is fear walking." We grow to be better human beings when we learn from our weaknesses and find strength in our despair.
Ok, you've let all your feelings out. You faced your mistakes and problems. Now relax. Take a bath, go for a walk, have a tea, go to sleep. Do anything that makes you feel relaxed.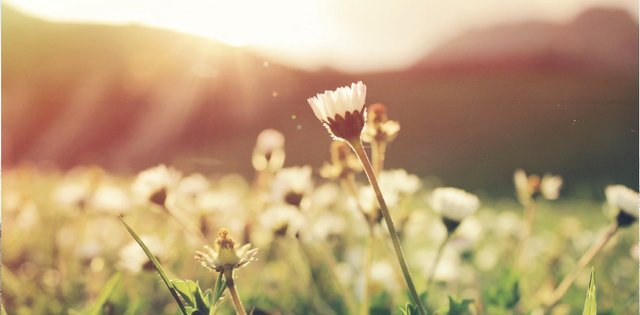 Tomorrow will be better! Being wise is not to fix all our problems and weaknesses, but to know how to handle and live with them. There's always something positive about anything. You just need to focus on the good side. I learnt that life becomes easier when I started accepting who I am and stopped comparing myself to others; when I started looking at imperfections and mistakes as something special rather than a burden.
Seek help is not being weak. If you think you can't go through it by yourself, talk to someone – either a friend, someone from your family or a professional. As I mentioned in my other posts, having a good mental health is as important as having a good physical health. Being happy is not a final destination, but a journey – and overcoming bad days is part of it.
Hope this text could help you somehow. Have a wonderful Wednesday!! :)))
---